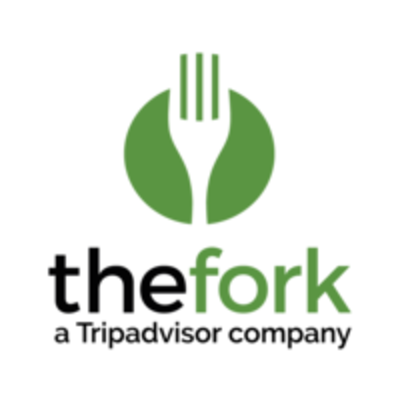 TheFork
Paid Media Planner
Zmluva na dobu neurčitú

 

Vzdelanie:

Magisterský stupeň vzdelania

skúsenosti:

Neuvedené
Spoločnosť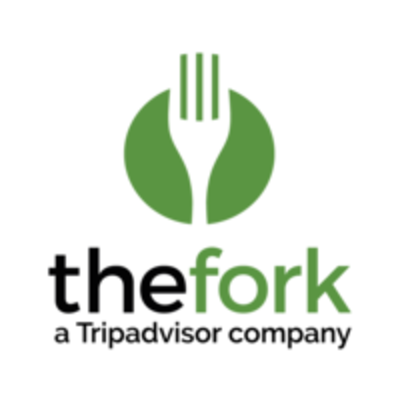 TheFork
Mobilné aplikácie, Turizmus, Potravinárske technológie

Od 250 do 2000 zamestnancov
Pracovná ponuka
Paid Media Planner
Zmluva na dobu neurčitú

 

Vzdelanie:

Magisterský stupeň vzdelania

skúsenosti:

Neuvedené
Táto pozícia bola obsadená!
Who are they?
TheFork, a TripAdvisor® Company is the leading online restaurants reservation platform in Europe, Australia and Latin America, with a network of more than 80,000 restaurants worldwide, more than 30.5 million monthly visits and present in 22+ countries around the globe.
TheFork connects restaurants and diners.
Through TheFork (website and application), as well as through TripAdvisor, users can easily select a restaurant according to preference criteria (such as the localisation, type of cuisine, restaurant type and average price), consult user reviews, check real-time availability and instantly book online.
From the restaurants' side, TheFork provides them with a software solution, TheFork Manager, which enables restaurants to optimize reservations management, streamline operations and ultimately improve service and revenues.
TheFork team aims to inspire and enable people to confidently discover, experience and share food. We operate under a shared set of values that define how we do business and how we interact with our colleagues, our partners, our customers and our food community. We strongly believe that building a diverse workforce of people from all walks of life helps us have a richer, more vibrant, more successful workplace.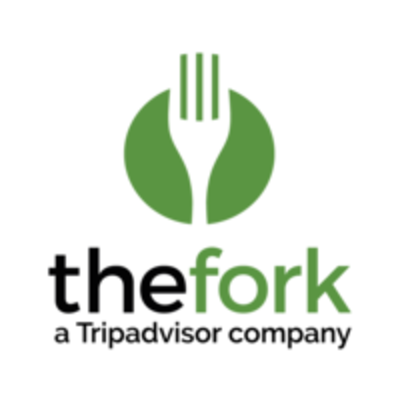 Visit the profile
Rencontrez Emile, Fullstack Developer

Rencontrez Arnaud, Head of Customer Success Western Europe

Rencontrez Cédric, Engineering Manager
Job description
Oh hello 👋. Could you be our new Paid Media Planner ?
Welcome to our fabulous world. 🍴We are TheFork. Our mission is to bring happiness through amazing dining experiences, thanks to our 3 main products :
📱 TheFork App : the restaurant discovery and booking app for every occasion
🖥️ TheFork Manager : the tool to digitize restaurant operations and be in full control of your business
💳TheFork Pay & gift cards : the new and amazing dining payment experience
Creator of a unique model that disrupted the restaurant industry 15 years ago, we are now the leading dining platform across Europe and Australia. We are experiencing an exciting period of growth, and we need the greatest folks onboard. Together, we will make our wildest dreams come true! We strongly believe that our mission can only be achieved if we also bring happiness to our working environment. We do this by providing a flexible, multicultural and positive environment where each individual has the space to grow.
We nurture this happy culture through our core values : We are better together - We act like an owner - We genuinely care for our users and customers - We believe in transparency - We never stop learning - Speed wins
Oh! And we are also part of the big Tripadvisor family ❤️
With love,
Your future buddies, the Forkies.
As we are scaling up our investments in all markets to make TheFork Brand a reference in its industry and to acquire more and more new users, this is a unique opportunity for you to make a difference and to leave your mark.As a Paid Media Planner, you report to the Paid Media Team Lead and your missions are the following: 
Define the Paid Social acquisition strategy:- Define the Paid Social strategy for the markets under your scope, in close collaboration with the Local teams: define the budget, levers to activate, objectives to achieve, relevant KPIs to measure success…- Work closely with the Paid Social Media Buyer to make this strategy come to life according to plan- Devise a test & learn strategy to identify new opportunities of growth: formats, levers, targeting, audiences…- Act as the main point of contact for all the markets under your scope
Stay up to date with Market news:- Reinforce relationships with Media Platforms to be the first to know about and to test new features- Regularly follow trainings to excel in your job - Always be on the lookout for new levers to test, new tools to facilitate daily operations…
Transversal project management:- Contribute to transversal projects: attribution model, dashboards optimization, tracking, audience strategy…- Build synergies and coordinate actions with other teams (SEM, CRM, Marketing Excellence, Restaurant Offer, Data and Product teams...)
Who you are as a person
First things first, you're a nice person . Simple as that. You're able and willing to bring happiness to your teammates, our users and our customers. Happiness is the key enabler of our vision and success!
You welcome challenges with open arms, and you give your best under all circumstances.
You are flexible and open to change, you know how to navigate a fast-paced environment.
You thrive in an international environment, working in English with people from different backgrounds and cultures.
Your strong analytical skills allow you to identify the best course of action for each situation; and thanks to your interpersonal skills, you are able to convince other team members to follow the strategy you propose.
You are humble and always eager to learn.
You see the glass half-full and your positivity is contagious.
What you bring to the table
4+ years of experience in digital marketing / online media (agency or advertiser side)
Previous experience in a B2C App environment is definitely a plus.
You're a Digital Marketing Expert (especially Paid Social Media), with a proven track record in building an effective strategy for paid acquisition.
You are analytics and performance-oriented, and you are comfortable with numbers
Organizational skills and an operational mindset with the ability to juggle multiple projects simultaneously.
Ps : Mastering the cookie recipe is a significant plus. (That doesn't mean you have to bring it to the interview to bribe us. But still, it can be cool)! What we offer you
A Permanent contract (that can be useful in life)Competitive fixed salary, bonus and equity (yes, equity!)⚖️ Flexible working environment (2 days home office per week, offices in Europe, Argentina, Australia)Health insurance fully covered by the company️♀️ Lifestyle benefit program Complementary time off to spend with your loved ones in your most important moments in life*Lunch vouchers (because yes, we like to try our best restaurants)A happy team (not everybody like our jokes, but we try our best)️ International and inclusive working environment Continuous learning and development programs (with full access to LinkedIn Learning!)Amazing offices with dining, coffee point on each floor, and leisure areaFree access to the Calm app Team building events*Depending on country regulationsOther considerations for the role
Language: Being fluent in English is a must. French, Spanish and Italian are a plus.
IT: Expert level in Microsoft Office
Possible locations: On Earth, mainly. To be more precise, Paris, Barcelona, Milan.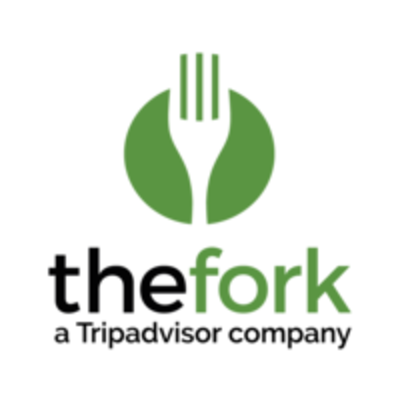 TheFork
Máte záujem o túto ponuku?
Questions and answers about the offer