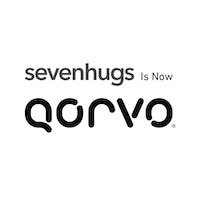 Sevenhugs
Kernel Linux Developer
Zmluva na dobu neurčitú

 

Možnosť pracovať iba na diaľku

Magisterský stupeň vzdelania

> 3 roky
Spoločnosť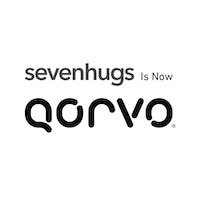 Sevenhugs
Pracovná ponuka
Kernel Linux Developer
Zmluva na dobu neurčitú

 

Možnosť pracovať iba na diaľku

Magisterský stupeň vzdelania

> 3 roky
À propos
Qorvo is All Around You! We manufacture innovative RF solutions at the center of connectivity to enable high-performance applications for advanced wireless devices, wired and wireless networks and defense radar and communications for 5G networks, cloud computing, the Internet of Things, and other emerging applications. We are a global company thriving on a culture of innovation, diversity, and inclusion. Our people are always at the core of Qorvo's innovation. Qorvo is a place to stretch your imagination and push boundaries to achieve success.
Descriptif du poste
Job Description
Qorvo Software group is looking for a Kernel Linux developer. As a member of a low level team specialized in the Linux Kernel, you will be working on the development of a UWB stack, from the low level driver to the full integration with the various linux Framework: debugging, tracing etc.
You will be working on the specification of the functionality you will be assigned to, the architecture and the implementation of related components and the associated unit tests.
Profil recherché
-Engineers with a Master's degree will be solely considered
-A minimum of 3 to 5 years of experience is required
-Autonomous and operational, you know how to address a technical issue from the feasibility study through the production release
-Strong knowledge of C is mandatory
-Experience in the linux kernel and kernel driver development is required
-You have strong capabilities in Kernel debugging
-Knowledge of the android kernel is a plus
-Knowledge of standard such as IEEE 802.x, 802.15.4 is preferred
-Technical english is required
Déroulement des entretiens
1) test technique à realiser (codingame)
2) entretien de 30-60 minutes avec 2 membres de l'équipe Kernel
3) entretien de 1 heure avec un senior manager ou directeur
Découvrez l'équipe
Ce contenu est bloqué
Le cookie Youtube est obligatoire pour voir ce contenu
Questions et réponses sur l'offre
Pridať medzi obľúbené

Zdieľať na Twitteri

Zdieľať na Facebooku

Zdieľať na LinkedIn