Rzilient
Backend Software Engineer (Ruby/Elixir/Go - AWS/GCP)
Zmluva na dobu neurčitú

 

Možnosť pracovať iba na diaľku

> 3 roky
Spoločnosť
Rzilient
SaaS / Cloudové služby, E-commerce, SocialTech / GreenTech

Od 15 do 50 zamestnancov
Pracovná ponuka
Backend Software Engineer (Ruby/Elixir/Go - AWS/GCP)
Zmluva na dobu neurčitú

 

Možnosť pracovať iba na diaľku

> 3 roky
Táto pozícia bola obsadená!
Who are they?
We are on a mission to transform the way companies manage their iT fleet 💻
There are so many frictions along the way when a manager wants to equip his teams and coordinate material-related processes in-between parties! It usually takes a lot of time, it's complex, costly and without saying there are only poor sustainable considerations involved in the process 😭
These factors combined result in a big waste of potential that we at Rzilient are addressing in a simple, cost-efficient and sustainable way! We do so by leveraging hardware as the entry door, providing them with refurbished iT material while helping them manage it through our SaaS.
By joining Rzilient, managers can gain back the ownership of their iT fleet while taking their mind out of the fuss that equipment can represent - from sourcing it, distributing it wherever their teams are, maintaining it up until the moment it is recycled ♻️ We are building a one and only platform where all services and solutions are integrated so that we can empower stakeholders positively and cover their needs throughout-the-line.
We are now looking for Backend Engineer in either Ruby, Elixir, Go or Rust that can work along side our internal technical front-end team but also Sales, Marketing, Product as well as Operations team.
Team-up with us and join Rzilient on our startup journey as an iT Support Specialist 🙌
Visit the profile
Rencontrez Alexis, cofondateur, co CEO & CMO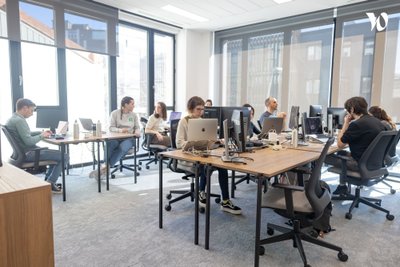 Rencontrez Quentin, cofondateur, co CEO & COO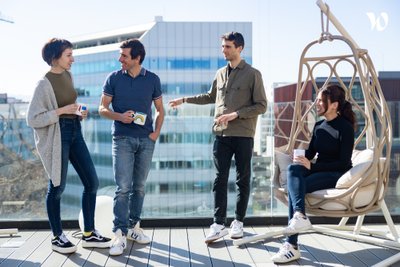 Rencontrez Audren, Responsable RSE & RNE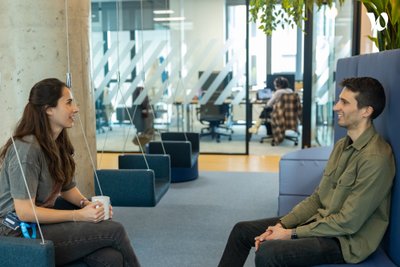 Job description
Being part of Rzilient you will :
Work along side our CTO to build and maintain our Open API and back-end systems.
Work on designing and building large systems focusing on reducing risks and complexity.
Develop software using modern engineering approaches and Lean Startup principles.
Make our technology and our team scale as the business grows.
Deliver high-quality solutions.
Participate in technical decisions.
Take part in product-experimentation.
Preferred experience
Skills :
At least +3 years of experience in implementing complex products mainly with Ruby, Elixir or other languages such as Go, Rust.
Building front-end application using Stimulus, Tailwind CSS, Hotwire, React would be a plus.
Experience on building applications with server-less architecture with Google Cloud or AWS
Strong understanding of Es6 & above concepts/functional programming.
Focus on good development practices, test coverage, unit tests, clean code.
Mentor, review and approve the team player code.
Analytical and problem-solving skills.
Experience on solving problems at scale, scalability, etc.
Strong written and verbal communication skills in English.
Recruitment process
Send an email to eduard@rzilient.club if you'd like to join the team 🙌
Rzilient
Máte záujem o túto ponuku?
Questions and answers about the offer
Pridať medzi obľúbené

Zdieľať na LinkedIn

Zdieľať na Facebooku

Zdieľať na Twitteri