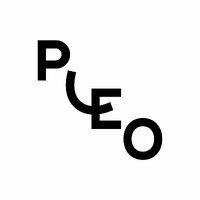 Pleo
Senior Data Analyst - Support Operations
Spoločnosť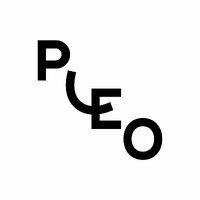 Pleo
SaaS / Cloudové služby, Financie

Od 250 do 2000 zamestnancov
Pracovná ponuka
Senior Data Analyst - Support Operations
Who are they?
Pleo is a business expenses solution that empowers employees to buy the things they need for work, all while keeping a company's finance team in control of spending.
Through fintech we've seen a way to impact how people work; we think company spending should be delegated to all employees and teams, that it should be as automated as possible, and that it should drive a culture of responsible spending.
20,000+ companies and 150K+ users across Europe are already trusting Pleo.
Job description
At Pleo we like to build. Like, a lot.
As is one of the fastest growing spend management SaaS in Europe, and we need you to help us launch Pleo to the next stratosphere.
How are we doing this?
Building out a world class Support Operations function to set people up for success in order to deliver great distribution experience across the end2end customer life-cycle which results in unlocking true growth potential & improving customer lifetime value.
Support Operations is a relatively new function in Pleo and is nestled under the Customer Support domain and its main objective is to ensure customer support effectiveness and efficiency.
We are looking for a data nerd to lead efforts in building reporting structures, optimising existing analytical solutions as well as creating new models and reports to enable our Customer Support team to take data-driven decisions about budgets, campaigns and channels.
You'll be an individual contributor reporting to our Head of Operations, and will have a pivotal role on directly impacting our customer experience and smooth journey.
In this role, you'll have the opportunity to make a real impact on the future of one of Europe's fastest growing FinTech Unicorns. So if all of this has got you nodding your head and feeling excited, we'd love for you to click apply and make the introduction.
What You'll Be Doing
Develop support performance dashboards with key metrics for review with senior leadership and business teams.

Create visual reports and dashboards for users across the support organisation

Build, maintain, catalog and improve the reports needed to run the customer support organisation on a day-to-day basis using internal BI tools (like Looker, DBT, BigQuery), and other data streams.

Analyze operational performance in comparison to goals/objectives and identify areas of opportunity the organization can examine to improve lead volume and profitability.

Provide customized reporting & recommendations in support of ongoing business decisions or initiatives.

Communicate results/process changes to a wide audience of reporting users.

Train users remotely on the functionality of business intelligence reporting and how to utilize analytical tools to drive business.

Set the data quality strategy including defining data quality, assessing current data quality, enhancing/augmenting data, and data change control/management.

Develop a portfolio of data quality projects and ongoing management.

Ensuring that all data is stored in a compliant manner with Pleo's data storage policy and that any data transferred is in a secure manner
What We Look For In You
Business Administration or a related field with 3 - 5 years of Analyst experience

Must have experience within an operational environment

Must be analytical, results oriented and have good organisational and people skills

Experience with any BI tool

Ability to perform analysis, organise data and create reports from various sources

Strong understanding of data lifecycle management and data governance.

Understanding of data management concepts and associated business processes and tools that make data reliable and useful.
At Pleo, we use English for all our internal communication to keep everyone on the same page; please submit your application in English unless otherwise stated above.
We're on a mission to make everyone feel valued at work. That's only achievable if our team reflects the diversity of the world around us - and that starts with you, hitting apply, even if you are worried you might not tick all the boxes! We embrace and encourage people from all backgrounds to apply - regardless of race/ethnicity, colour, religion, nationality, gender, sex, sexual orientation, age, marital status, disability, neurodiversity, socio-economic status, culture or beliefs.
Not everyone interviews the same: if you have accessibility needs that you would like us to know about, send an email to our Inclusion team at belonging@pleo.io and we'll make sure to design an interview format that works for you.
Why work here?
Working at Pleo means you're working on something very exciting: the future of work. Through fintech we've seen a way to impact how people work; we think company spending should be delegated to all employees and teams, that it should be as automated as possible, and that it should drive a culture of responsible spending. Based on some pretty amazing Series C-round investment in 2021 we think we're onto something big.
So, in a nutshell, that's Pleo. Today we are a 800+ team, from over 74 nations, sitting in our Copenhagen HQ, London, Stockholm, Berlin, Madrid, Montreal, or Lisbon offices – and quite a few full-time remotes in 35 other countries! Being HQ'd out of Copenhagen means we're inspired by sensible things like a good work-life balance. If you don't work in the office with us we'll help you get up the best remote setup possible, and will fly you in for our amazing team camps ✈️
Things to look up about us
Sometimes, we win awards 🤩 🏆If you want to know how we hire company-wide, there's a post on our blog.Or have a sneak peek into what happens when get together for Pleo Team Camp on our YouTube 👈🏾Check out what we think about the realities of working remotely on our blog.No one says it quite like our customers. Hear what they have to say this week on Trustpilot.Also, check out Glassdoor if you'd like to hear about us from other people.
PS. we treat all candidates equally: If you are interested please apply through our application system - any correspondence should come from there! Our lovely support isn't able to pass on any calls/ emails our way - and this makes sure that the candidate experience is smooth and fair to everyone 🙂
When you submit the application the personal data in your application will be collected by Pleo as a data controller. Your personal data will be processed for the purposes of managing Pleo's recruitment related activities which includes setting up and conducting interviews and tests for applicants, assess and review such candidates and similar activities needed in the recruitment and hiring process. Your personal data will be shared with Greenhouse Software, Inc., a cloud services provider engaged by Pleo to help manage its recruitment and hiring process. For more information about how Pleo processes personal data and information about your rights etc, please see Pleo's Privacy Policy (link to: https://pleo.io/legal-terms/latest/privacy-policy/pleo-privacy-policy-en.pdf).
By submitting your application, you consent to Pleo processing your personal data for recruitment purposes and to store such personal data for up to 24 months, unless we receive a request of erasure of the data from you, in case Pleo would like to contact you regarding future job openings.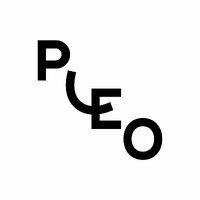 Pleo
Máte záujem o túto ponuku?
Reagovať na ponuku
Questions and answers about the offer
Pridať medzi obľúbené

Zdieľať na LinkedIn

Zdieľať na Facebooku

Zdieľať na Twitteri