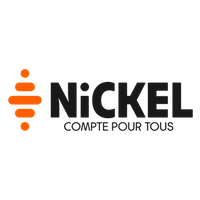 Nickel
General Secretary F/H
Zmluva na dobu neurčitú

 

Lisbonne
Spoločnosť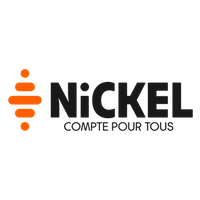 Nickel
Pracovná ponuka
General Secretary F/H
Zmluva na dobu neurčitú

 

Lisbonne
Táto pozícia bola obsadená!
À propos
Launched in 2014, Nickel is THE payment solution that offers the possibility for anyone to open a current account in 5 minutes inside a tobacco shop.
With more than 2 millions accounts opened and 6,000 tobacconists transformed into small branches, Nickel is a great success story.
With more than 500 collaborators based in Paris, Nantes and Madrid, Nickel is accelerating its international development. We launched Spain in 2021 and will open 6 other european countries in the next 4 years, Portugal being a top priority.
Nickel is a French payment institution licensed by the ACPR (Bank of France) and, since 2017, a subsidiary of BNP Paribas.
Descriptif du poste
The General Secretary for Nickel Portugal Branch is part of the management team of Nickel Portugal, and is directly in charge of Finance, Procurement, HR, Office management, IT local support local reportings (financial, regulatory, etc.).
The position is based in Lisbon and opened for Q2/Q3 2021. The General Secretary will be directly reporting to the General Secretary of FPE France.
Your main missions will be:
Finance:
Control and coordination of the accounting production to ensure the accuracy of the financial statements, the transactional accounting being done in a shared service;
Control and overseeing the cash flow of the company and ensuring it has the appropriate treasury controls;
Elaborate the budget and strategic planning;
Monitor the financial performance of the branch;
Presentation of financial results and insights to other Directions and General Management;
Ensure compliance with Portuguese rules and regulations on tax and financial regulatory reporting;
Oversee the accounting control reporting to BNP Paribas Group (FACT)
Managing the External Auditor relationship and ensuring the organisation is compliant with accounting standards;
Procurement :
Ensure compliance with Nickel purchasing policy;
Manage the local purchasing for the needs of the company;
HR :
Define the policies and HR process in relation with Nickel France HR: recruitment, employee handbook, rewards and benefits, training…
Spread the Nickel culture and values to the employees to grow the unique Nickel Spirit;
Office Management :
Ensure safety of employees and buildings;
Manage real estate;
Handling the animation of Nickel Portugal activities (organization of events, update of intranet, etc);
In addition to these direct responsibilities, you will also coordinate locally the Risk, Legal and Compliance integrated functions :
Risks will be centralized in France with no local dedicated team. You will have a coordination role and act as the local point of contact
Legal will be managed by the legal team in France and the recruitment of a local lawyer is considered. You will have a coordination role and a functional link with this local lawyer
Compliance will be managed by a local dedicated Compliance Officer reporting directly to the Head of Compliance in France. You will have a coordination role
Finally, you will act as Business Continuity Manager in Portugal and you will support the development of the business in Portugal while monitoring and mitigating the risks as well as ensuring the implementation of Nickel rules and procedures in Portugal.
For all those missions you will be working very closely with the General Secretary Corporate team : a team of experts on all those topics and who will provide all the necessary support. Moreover, the General Secretary will be helped by one person to cope with all topics.
Profil recherché
He ideal candidate should have the following profile:
Proven experience as a Secrétaire Général or other managerial position;
Excellent organizational and leadership skills: you will oversee the branch with a transversal view. You need to have a long term view to ensure that all regulatory topics are well handled within the Branch. You will work closely with the General Secretary team of FPE in France;
Capacity for analysis, synthesis and judgment;
Professional ethics is mandatory;
Fluent in Portuguese and English, good level in French is a plus.
Découvrez l'équipe
Ce contenu est bloqué
Le cookie Youtube est obligatoire pour voir ce contenu
Questions et réponses sur l'offre
Pridať medzi obľúbené

Zdieľať na Twitteri

Zdieľať na Facebooku

Zdieľať na LinkedIn