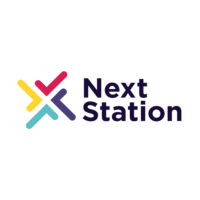 Next Station
Internship: Talent Acquisition Manger France
Stage (5 à 6 mois)

Début :  

Salaire entre €700 et €800 / mesiac

Paris

Bac +2

< 6 mois
La tribu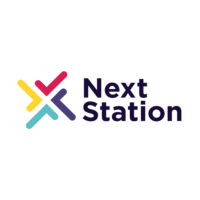 Next Station
Recrutement

Moins de 15 salariés
Le poste
Internship: Talent Acquisition Manger France
Cette offre a été pourvue !
À propos
Next Station est une plateforme en ligne de recrutement international - plus facile, personnalisé et sans stress!
Leur mission est de mettre en relation toutes les personnes qui recherche un emploi à travers le monde avec les meilleures entreprises européennes !
Les candidats n'ont qu'à créer un profil. A partir du quel, Next Station identifie leurs préférences en matière de recherche d'emploi. L'équipe de Next Station examinera, ensuite, tous les emplois disponibles et apportera directement les demandes d'entretien.
L'équipe de Next Station est composée d'un groupe de globe-trotters qui ont fait l'expérience de la difficulté d'embaucher / trouver un emploi, à l'étranger. Ils ont donc décidé d'utiliser tout ce qu'ils ont appris pour simplifier le recrutement international.
Descriptif du poste
Do you want to change people's lives? And help them get the jobs abroad that will take them where they want? If the answer is yes, keep reading!
Next Station is a smart recruiting platform for international talent. Our mission is to help candidates and companies meet globally.
We started Next Station in 2018 and, in 2019, we secured a €1M seed round led by our co-founder Denis Fayolle. Today we are a team of 11 people from 6 different nationalities. It's only the beginning and you will grow with us!
You will work at our modern office, shared with 3 other startups, in the heart of Paris and surrounded by an international community (20 nationalities!).
Your Challenge
In this position as Talent Manager France you are part the candidate team and work directly with Blanca Montero (co-founder).
Your mission: Understand from the first moment the perfect fit for each company.
On a daily basis, you are responsible for offering our partner companies the best candidates.
In detail, your tasks include:
Defining hiring plans for each open position
Working directly with the Marketing and Sales team: source candidates through online channels (e.g. professional networks and portfolio sites)
Screening, interviewing and answering candidates' queries regarding the application process
Identifying skills, attracting talent and guiding the candidates through the interview process
Following up with candidates during various hiring stages, including phone, first-round, and second-round interviews
Create and manage ATS reports and internal KPIs to follow up, proactively react and help to reach our hiring objectives
Support other functions as assigned
Profil recherché
Language skills: French native and English (Advanced)
First experience in recruiting as an internal recruiter or a similar role within the tech/digital markets
Outstanding interpersonal skills
Rigorous, dynamic and autonomous, you are also results-oriented and very comfortable on the phone
You love multi-tasking and still keep a good level of organization around you
Work @ Next Station
We are Fam — What's the point of spending all these hours together if we don't have fun?
We care — About others. About what we do. About the impact of our work.
We go beyond — We explore all routes and find a way to get where we want to go.
Together, we go beyond, enjoy. Repeat.
Questions et réponses sur l'offre
Pridať medzi obľúbené

Zdieľať na Twitteri

Zdieľať na Facebooku

Zdieľať na LinkedIn
Vybrali sme tieto články, ktoré by vás mohli zaujímať
Inšpirujte sa týmto výberom článkov