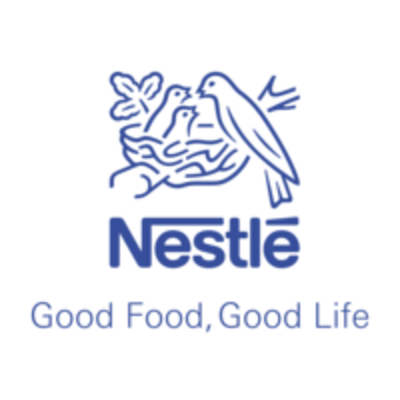 Nestlé Bratislava
CRM Specialist (Nestlé Health Science division)
Zmluva na dobu neurčitú

 

Plat od 55K CZK do 65K CZK / mesiac

Vzdelanie:

Neuvedené

skúsenosti:

Neuvedené
Spoločnosť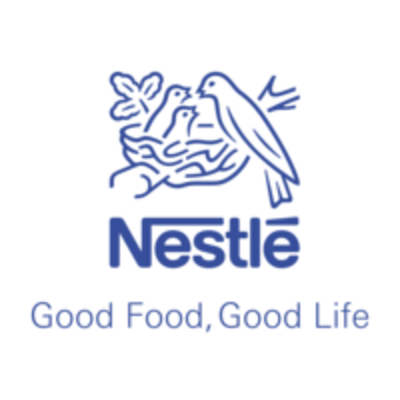 Nestlé Bratislava
Stravovanie, Lahôdky

> 2000 zamestnancov
Pracovná ponuka
CRM Specialist (Nestlé Health Science division)
Zmluva na dobu neurčitú

 

Plat od 55K CZK do 65K CZK / mesiac

Vzdelanie:

Neuvedené

skúsenosti:

Neuvedené
Táto pozícia bola obsadená!
Who are they?
V hlavnom meste má Nestlé kanceláriu, v ktorej sa zameriavajú predovšetkým na predaj, promočné aktivity a uvádzanie výsledných produktov na trh. Vytvárajú marketingové nástroje na podporu predaja a robia finančné rozhodnutia. Odporúčajú, čo predávať, za akú cenu a podobne. V Bratislave sú skrátka úzko spätí s trhom.
Závod Carpathia má v Prievidzi už skoro legendárny status. Zamestnávame množstvo obyvateľov priamo z mesta, ale aj zo širokého okolia. Zároveň u nás vyrástlo už niekoľko generácií ľudí. Nehovoríme tu o sebe ako o kolektíve, ale skôr ako o veľkej komunite, ktorá spolu funguje aj mimo pracovného prostredia. Špecializujeme sa na výrobu dehydratovaných kulinárskych výrobkov, teda bujónov, polievok a hotových jedál. Našimi vlajkami sú Carpathia a Maggi s rozsiahlym exportom do celej Európy i do zámoria.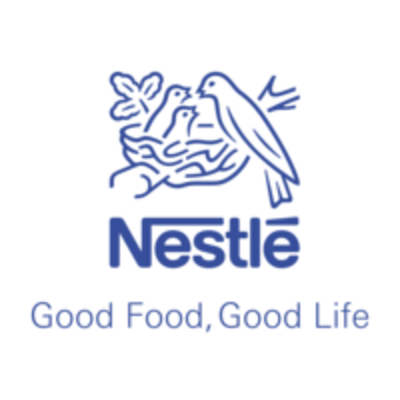 Visit the profile
Tibor Molnár, Field Sales & Sales Support Manager SK

Martin Števár, Commercial Development Manager SK
Job description
The food we consume each day has a significant impact on our health. That is why we work to develop scientific methods of boosting health through nutrition. Would you like to contribute to others' wellbeing? Join our Nestlé Health Science department that strives to make life easier for physicians, nurses, care providers and other healthcare workers. Our aim is to be of assistance mainly to patients.
WHAT YOU CAN EXPECT TO WORK ON:
The role of a CRM Specialist is to support Veeva CRM for the local markets CZ/SK, Poland, Hungary and Romania.
CRM Specialist is responsible for:
data quality, cleansing, preparing data for uploads.
proper setting of CRM Veeva based on given criteria by each market as set up territories for users, roles, accounts of customers, products, surveys, consents, etc. CRM Specialist role will closely cooperate with Sustain team, SFE managers and Business Analytic Manager in the markets. Documenting procedures and processes
functionality, availability and set up of CRM modules: Veeva Engage Meeting (VEM), Veeva Approved Email (VAE) for both markets.
CRM Specialist would add and test the new content as presentations, documents into the CRM Veeva for VAE/VEM. He/she is responsible to keep the approved content in CRM and make sure the visibility of items for specified teams/group of users. In case of any problem to check the visibility and repair the issue, eg: visibility of content in iPad for users (SRs), functionality of hyperlink for presentations.
Job Description:
Lead and Manage to resolution any technical issues within the System
Administer Account and Product Master data and provide support to the users of the system to ensure accurate, clean and complete data.
Initial reference point in the local market for CRM usage and Activity Based KPIs, reporting / Analytics development and insight
Work closely with Sales Force Excellence to ensure territory alignment is optimized and updated
Support local SFE managers in the deployment of best practices
Cooperation with Global SFE Managers, Performance Development Managers and CRM project managers
YOU ARE A PERFECT FIT IF YOU have these skills and experience:
Extensive experience in using Salesforce CRM
The ability to solve the problem and provide solution/direction.
The ability to manage and implement initiatives in the market.
Experience in Project Management
Experience in Support Function
Able to work autonomously with minimal support
Develop the usage of the CRM tools with relevant functionalities and content
Uploading media content
Business development mindset
IT skills: MS Office - Excel (excellent knowledge), PowerPoint and Power BI
Fluency in English, in understanding, writing and speaking
Personal abilities:
Detail oriented and structured
Organizational, communication skills
Stress resistant
Autonomous
Client oriented 'I want to support the users'
WHY TO JOIN US:
We are company with open and supportive environment
Friendly proffesional team which will support you
We take care about your professional development
We can offer an interesting reward package with fixed and flexible remuneration
We can offer an interesting reward package with fixed and flexible remuneration
PLUS
1 week extra holiday, flexi days, flexible working hours, pension fund and life insurance contribution, access to Benefit Plus portal (where you can select from many leisure and wellness benefits), Nestlé Employees' mobile tariff program and other attractive short & long term offers for Nestlé employees
Are you curios about this position? Do not hesitate to send us your CV. If you have suitable background, we will be pleased to meet you in person.
Benefits
Bonuses
Cell phone
Discount on company products / services
Notebook
Contributions to the pension / life insurance
Flexible start/end of working hours
Meal tickets / catering allowance
Holidays 5 weeks
Educational courses, training
Company catering
Cafeteria
Refreshments on workplace
Occasional work from home
Corporate events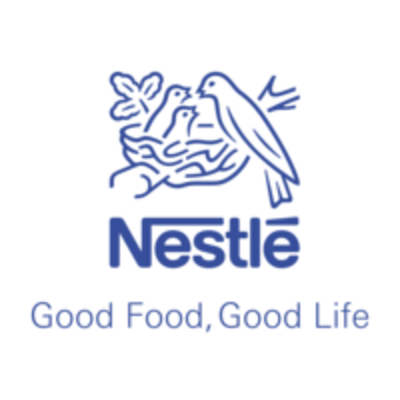 Nestlé Bratislava
Máte záujem o túto ponuku?
Questions and answers about the offer
Zdieľať na LinkedIn

Zdieľať na Facebooku

Zdieľať na Twitteri