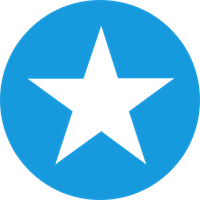 Mention
Content Marketing Alternance (bilingual)
Odborná prax

 

(6 až 12 mesiace/-ov)

Dátum nástupu:

 

Paris

Možnosť príležitostne pracovať na diaľku

Bakalársky stupeň vzdelania

< 6 mesiacov
Spoločnosť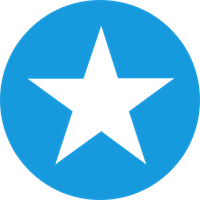 Mention
Big Data, SaaS / Cloud Services

Od 15 do 50 zamestnancov
Pracovná ponuka
Content Marketing Alternance (bilingual)
Odborná prax

 

(6 až 12 mesiace/-ov)

Paris
Táto pozícia bola obsadená!
À propos
Mention changes the way companies monitor and manage their online presence. Track your company name, brand, competitors, or industry trends for real-time updates on any mentions online and on social networks. Take action to react, collaborate, and analyze your online presence. Mention is focused on helping companies of any size to know what's being said about their brand, competitors, and industry.
Over 750,000 professionals using the Mention platform in 125+ countries from companies such as Edelman, L'Oreal, ComCast, Soylent, Warner Music Group, and Penguin Random House
Thousands of signups every month
Two offices: Paris and NYC
A team of 40 passionate people!
Descriptif du poste
We are looking for a motivated, creative, and dynamic Content Marketing Intern to join us! You'd be within our Marketing team working closely with a group of content, PR, online marketing, and demand generation profiles. You'll have the responsibility of managing our social and content channels including our Mention Digital Marketing Blog.
You will bring your Content and Social media expertise to drive the team to create better-performing channels and content while helping promote all of our Marketing efforts with targeted posts and key partnerships.
You'll be part of a team of 4 international people based in Paris.
Are you keen to be part of an exciting adventure in one of the most thriving startups in Paris? No need to keep looking!
MISSIONS
Support the marketing team in implementing the overall Global marketing strategy for Mention
Writing content in both French and English for different business objectives, across various mediums such as social media, blog posts, campaigns, partnerships, e-mails, newsletters, presentations, etc.
Reviewing press content in French and working together with our French PR agency
Conduct weekly social media listening and analysis of different markets using our own tool and provide insights
Social media community building including managing the content calendar, various SM channels, posting and creating visual aid
Reviewing guest blog submissions, partnership requests
Creation of visuals, simple graphic assets, and videos, photos and retouching, for different supports (paper, website, networks, emails, etc.)
Profil recherché
REQUIREMENTS
Being a small but lean team, we are looking for a dynamic, creative, proactive, and motivated person who thrives in a start-up environment. You will be a key member of the Marketing team and be able to contribute your ideas and opinions. Love to take initiative? You may be able to take part in other projects depending on your skills.
Current enrollment in a related Master's degree (Marketing, Communications, Public Relations, Commercial, MBA)
Native French speaker with high English proficiency
Excellent verbal and written communication skills
Positive minded and good energy
Concise and confident writer
Familiarity with Adobe Photoshop, Illustrator and/or InDesign
BENEFITS
Working in a dynamic and agile startup with talented people
Spotify subscription 😀
Lunch vouchers
Sport subscription with preferential pricing
OUR VALUES
🙏 #OneTeam : We are nothing without each other. We support each other, celebrate individuality, and always move together.
🚀#ToTheMoon : The possibilities are endless. We're ambitious, we want to lead, and we want to change the industry.
🤖#HackToTheFuture : We build, test, improve, and scale - better, faster, & smarter. And when it's done, we do it again.
🔊#ListenUp : We learn more from each other than the sound of our own voices. The more we listen, the more we learn.
💪#Resilient : We're not afraid to fail; we're afraid of not trying. We learn from our mistakes and always come back stronger.
Questions et réponses sur l'offre
Pridať medzi obľúbené

Zdieľať na Twitteri

Zdieľať na Facebooku

Zdieľať na LinkedIn
Vybrali sme tieto články, ktoré by vás mohli zaujímať
Inšpirujte sa týmto výberom článkov