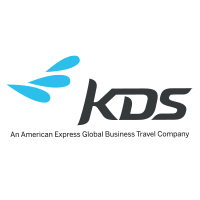 KDS
Technical Project Manager Trainee (1 opened position)
Odborná prax

 

(12 až 24 mesiace/-ov)

Dátum nástupu:

 

Issy-Les-Moulineaux

Možnosť príležitostne pracovať na diaľku

Magisterský stupeň vzdelania

< 6 mesiacov
Spoločnosť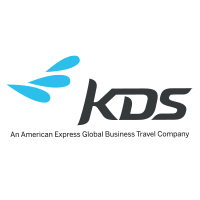 KDS
Pracovná ponuka
Technical Project Manager Trainee (1 opened position)
Odborná prax

 

(12 až 24 mesiace/-ov)

Dátum nástupu:

 

Issy-Les-Moulineaux

Možnosť príležitostne pracovať na diaľku

Magisterský stupeň vzdelania

< 6 mesiacov
About
KDS is a world leader in business travel technology and has been at the forefront of innovation in the industry since 1994.
KDS supports companies of all sizes in both Europe and the US, offering end-to-end business travel management solutions.
AMEX GBT is the parent company of KDS since 2016.
Job description
Reporting to the Global Integration Manager, the Technical Project Manager is an expert in data integration solutions.
The Technical Project Manager must understand customer integration needs in order to provide consultancy, guidance and implement technical solutions for our customers. Closely collaborates with Customer Support and Consulting teams on customer projects and all technical aspects of customer deployments.
Working as part of the Global Integration Services Team the Technical Project Manager is responsible for the data integration projects and maintenance of customer integration.
Preferred experience
Experience:
Ability to lead a technical project with software experience in technology
Preferably knowledge in one or more of the following:
Experience in .NET development (C#)
Software development skills experience within SQL (Oracle)
Experience and knowledge within an ETL tool is a plus
Some experience with JavaScript, PHP, XML
In this role, you will:
Do Project management for the deployment of new customers
Keeping track on integration projects and ensure that they meet both business and customer requirements and goals
Checking for any issues with the operation of the new applications within the existing system softwares
and applications
Raising defects and managing progress until implementation
Ensure end to end deliverables are achieved to time
Show an ability to understand, explain complex solutions and make considered decisions
Leading technical workshops
Understanding and analysing customer integration needs.
Preparing and supporting customer deployments
Consistently delivers exceptional quality of their projects and of the data integration platform
Quickly ramps up on new product releases and functionality and assesses their impact
on existing integration solutions
Proactively communicates project status and risks to GIS Manager
Create and deliver internal and external presentations and trainings in relation to areas of expertise above.
Be involved in data modification to ensure the highest data transfer within our systems.
Be Working with database and system administration teams, assist and perform system development plans,
resolve problems related to integration deliverables
70% of this role will be based on hands on development and the building phase of projects,
20% on customer support and service requests, 10% on deployment of new services, upgrading of applications
and platform
Requirements:
Excellent PC and internet skills, including full working knowledge of Microsoft office and Outlook
Excellent organisation, planning and project management capabilities
Strong problem resolution skills with proven ability to engage and interact with internal teams
to resolve customer issues
Solid written and verbal communication skills
Demonstrated ability to learn new concepts quickly
Ability to multi-task and prioritise workload
Ability to communicate complex subjects at different levels
Ability to work both independently and as part of a team
Meet the team
This content is blocked
Youtube cookies are required to show you this content
Questions and answers about the offer
Pridať medzi obľúbené

Zdieľať na Twitteri

Zdieľať na Facebooku

Zdieľať na LinkedIn