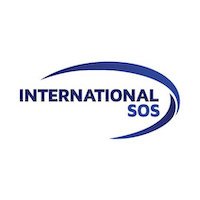 International SOS
Group Digital Marketing Executive
Zmluva na dobu neurčitú

 

London

Bakalársky stupeň vzdelania

> 5 rokov
Spoločnosť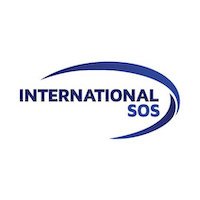 International SOS
Pracovná ponuka
Group Digital Marketing Executive
Zmluva na dobu neurčitú

 

London

Bakalársky stupeň vzdelania

> 5 rokov
Táto pozícia bola obsadená!
About
International SOS is the world's leading medical and security services company with over 10,000 employees working in 1,000 locations in 90 countries. Led by 5,200 medical professionals and 200 security specialists our teams work night and day to find solutions to protect our clients and their employees in whatever situation they may be facing. As we've delivered on this mission over the last 35 years, we have become the market leader in global telehealth services and digital health solutions for an extensive client base of Fortune 500 companies, NGO's and governments around the world.
Job description
 We are looking for a data-driven marketer to help us uncover and make the most of growth opportunities across the marketing funnel - including customer acquisition, engagement, and retention. If you're passionate about data-informed decision making, analysis and optimisation, marketing strategy, and helping people, this could be the role for you.
Key Responsibilities:
Develop and maintain a variety of dashboard, reports and analysis:
providing marketing performance across the different channels and KPI insights.
establishing a track record of wins and resourcefully maximising the impact of spending.
supporting regional marketing leads with data, reports and insight to help optimise activity.
identifying areas of opportunity, optimisation and improvement (incl. A/B testing).
better understanding customer interactions and behaviours.
Owns the lead generation and management processes across the organisation through the marketing automation tool (Eloqua) and the CRM (Salesforce.com) and oversee the database.
Constantly innovate by researching and testing new channels and tools in an ROI mindset to expand our reach further or improve work efficiency.
Supports the digital execution of the Centre of Excellence marketing plans, lead generative activities and business initiatives such as the website and the chatbot.

ANALYTICS
•Develop and maintain Salesforce dashboards and reports to bridge marketing activities with sales results
•Measure performance of marketing activities across a broad range of channels (Website, SEO, SEM, Social Media, Email, Display, PPC, Mobile, etc.) 
•Perform A/B tests to improve success and ROI on digital campaigns
•Develop ways, tools, and reports to better understand customer behaviours on our different digital channels and identify areas of opportunity
•Support Regional Marketing Team to ensure consistent reporting globally 
•Support research and analysis for the different thought leadership activities 
•Drive the data visualisation and storytelling agenda within the global marketing team

LEAD GENERATION & LEAD MANAGEMENT
•Develop creative and automated processes globally for effective and standardise leads qualifications, management and scoring, and for data cleansing
•Be the technical marketing automation (Eloqua) and CRM (Salesforce) champion for bugs, enhancements and training
•Perform regular database health analyses and maintain high database hygiene in Eloqua and Salesforce.com
•Implement innovative and global digital marketing activities across a broad range of online channels (SEM, Social Media Earned & Paid, Email, Mobile, Display, PPC)
•Support website regular update, maintenance and enhancements including the enquiry process, chatbot, tracking & cookies, SEO, analytics

STRATEGY
•Create analysis that supports data-driven decisions for planning and budget
•Identify trends and insights, and optimise spend and performance based on the insights
•Development of business cases for new concepts, software, tools and processes
•Proactively monitor B2B trends & best practices and suggest innovative approaches to achieve business objectives 
•Driving sales and marketing alignment through automation tools, collaboration on campaigns and projects
•Develops strong, trusting relationships between agency partners, providing leadership and support during strategy, ideation, and execution
Preferred experience
Proven background in executing a digital plan in a B2B environment.

Proven experience in digital advertising and analytics.

Strong marketing experience, combining strategic marketing vision, technical expertise and design skills.

Be tech- savvy, speak the language and understand how to use MarTech solutions to assist you with your work.

Understand lead generation and sales performance KPIs.

Highly analytical, with the ability to approach problems from a business perspective.

Ability to draw conclusions from data and make recommendations on maximising campaign ROI.

Experience working with Salesforce.com for lead management and opportunity reporting, and dashboard is critical.

Experience working with Eloqua or a similar marketing automation system is advantageous.

Experience working with Google Analytics and other Google tools is advantageous.

Qualification in marketing, data analyst, IT and/or related discipline
Travel / Rotation Requirements 
Based in Paris or London, some travel to other Intl.SOS locations
Meet the team
This content is blocked
Youtube cookies are required to show you this content
Questions and answers about the offer
Pridať medzi obľúbené

Zdieľať na Twitteri

Zdieľať na Facebooku

Zdieľať na LinkedIn