Spoločnosť
Impak Finance, the independent impact rating agency
Životné prostredie / Udržateľný rozvoj, FinTech/InsurTech, SaaS / Cloudové služby

Od 50 do 250 zamestnancov
Pracovná ponuka
Analytics Lead
Zmluva na dobu neurčitú

 

Možnosť pracovať iba na diaľku
Táto pozícia bola obsadená!
Who are they?
Who is impak Finance? We are an impact assessment and rating agency and a tight-knit family whose mission is to help the financial sector make more sustainable choices to help fix society and the planet.
How will we get there? We are equipped with the latest financial technology, rigor, creativity and passion.
impak, a highly dynamic fintech, provides impact intelligence to the financial sector. The impact statements it produces for its clients are based on recognized frameworks and standards such as the Impact Management Platform (IMP) and the 17 United Nations Sustainable Development Goals. They help bankers and asset managers change the conversation they have with their clients and investees so that they can address pressing environmental and social issues and make the world a better place. At impak, we believe that if properly harnessed, the forces of finance can have a positive impact.
Want to know more about Impak Finance, the independent impact rating agency?
Company culture

,

jobs

... Let's go for an immersion!
Visit the profile
Rencontrez Tima, Co fondatrice et DG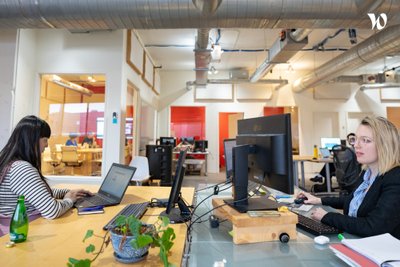 Rencontrez Alexandra, Analyste Junior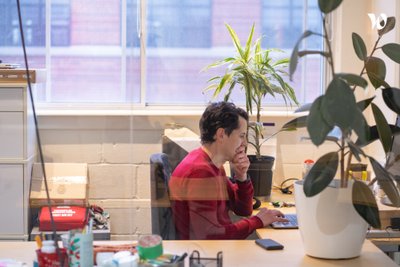 Rencontrez Naoko, Analyste senior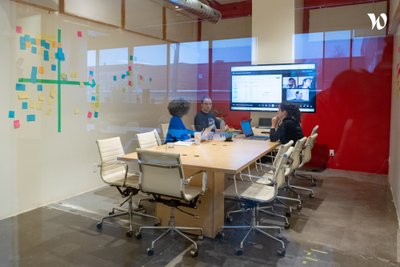 Job description
impak has recently launched its indexing business unit and is looking for a dynamic Analytics Lead to take it to the next level.
While demand for ESG ETFs keeps growing, investors are looking at how to avoid the pitfall of greenwashing, turning their eyes to the next big thing: impact ETFs. With our unique data of unparalleled depth, reputation and existing Indexing solutions, impak is well positioned to be the next leader.
The role is responsible for extracting business and analysis value from the structured impak database. Reporting directly to both the CTO and the Head of Indices, the incumbent will play a key role in building the indexing business as well as assisting the business and impak analysts in their data needs by developing analytical models and data visualization.
In an impact start-up like ours, you will be co-constructing every day for a fairer economy. Do you want to live a collective adventure with a team of passionate people? If so, we're waiting for you!
Join our growing team!
Your mission
Broadly speaking the mission is deep dive into the impak database and lead (i) quantitative research for building index strategies and (ii) improving data analysis processes and capabilities globally.
Main responsibilities are:
Quantitative research
Research strategies, analyze data sets to identify index strategies and different ways to extract value from impak's data
Develop analytical models and tools for index construction
Financial modeling and backtesting of different index strategies, analyze proposed strategies and identify risk factors and assess performance
Data analysis & Business Intelligence
Help to develop tools to solve complex data related problems throughout the firms using third-party * data analysis software
Identify business drivers, definitions and metrics in order to interpret findings, take action and provide significant direction
Supply data analysis to support impak analysts in the production of impact statements, peer analysis, sector trends, etc.
What we offer
A full-time position;
An amazing team of creative people who work hard and have fun;
Flexibility for job hours- possibility of remote work;
An office located 5 minutes walk from the Rosemont metro station, in the heart of Montreal's Mile End district.
Preferred experience
So if you have
2+ years of successful track record in the financial sector, in financial / quantitative modeling, linked to the construction of financial indices and / or structured products, preferably with an ESG or impact spin
And 2+ years experience in data analysis / business intelligence
Strong Experience with SQL
Bachelor's degree required, Masters preferred
And if you are
Bilingual in English and French (any other language an asset);
And if you are characterized by
Your rigor and capacity to work with complex data models
A proactive attitude and a strong capacity for autonomy and getting your hands dirty;
Your sense of initiative, proactivity and intellectual curiosity;
An ability to work in a changing/constructing environment; and,
A good ability to work in a highly team-oriented and collaborative environment,
We want to hear from you.
Impak Finance, the independent impact rating agency
Máte záujem o túto ponuku?
Questions and answers about the offer
Zdieľať na LinkedIn

Zdieľať na Facebooku

Zdieľať na Twitteri