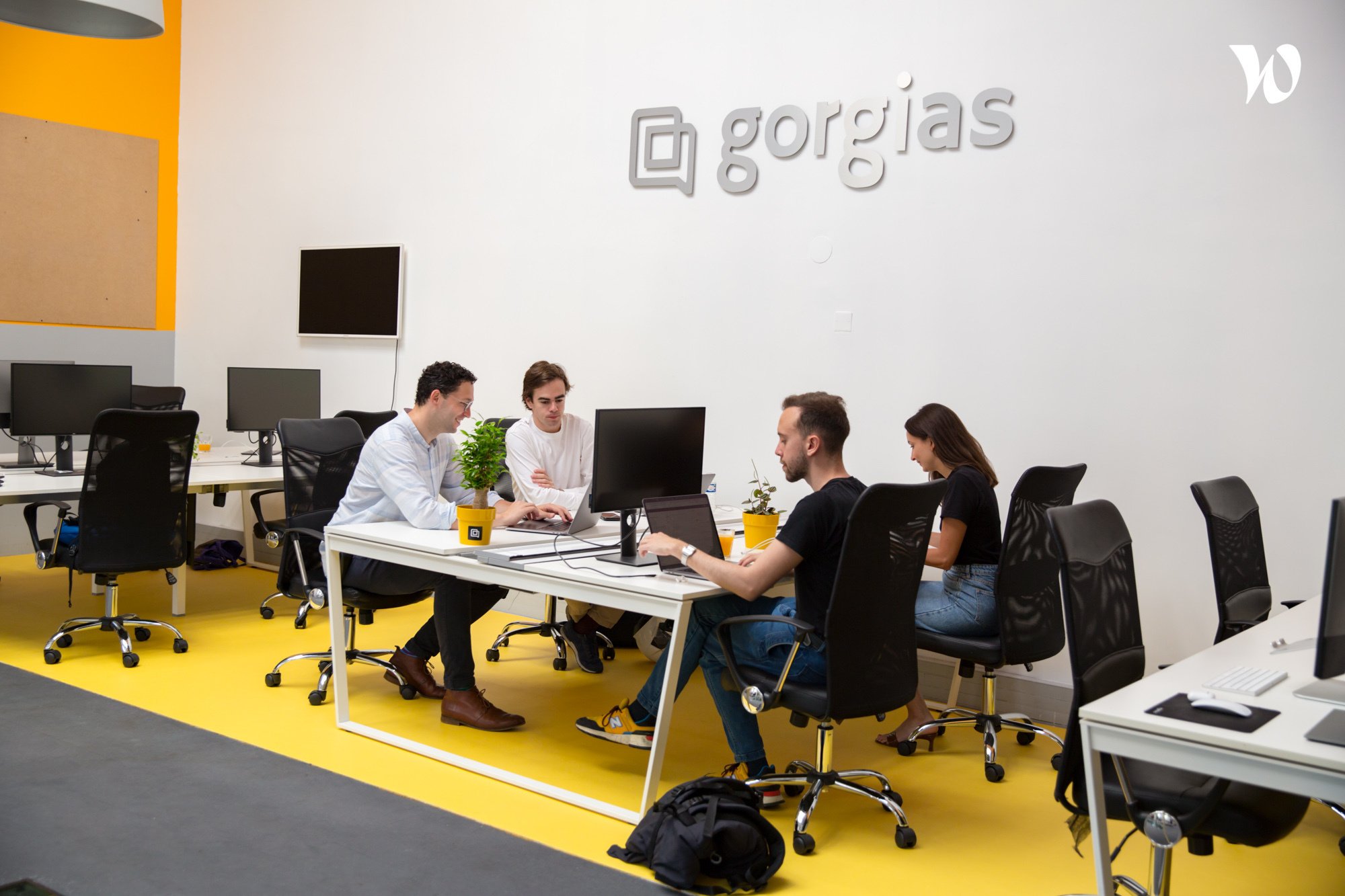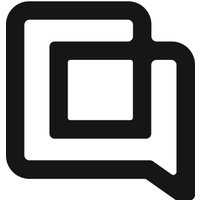 Gorgias
Senior Product Manager, Platform & Marketplace
Zmluva na dobu neurčitú

 

Paris
Spoločnosť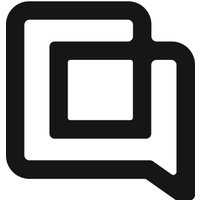 Gorgias
Pracovná ponuka
Senior Product Manager, Platform & Marketplace
Zmluva na dobu neurčitú

 

Paris
Táto pozícia bola obsadená!
About
Gorgias helps Ecommerce companies deliver excellent customer service at scale. Their product creates a unified profile of customers by combining emails, live-chat, and social-media messages with Ecommerce data such as purchase and delivery info.
Combining all this data in a single application makes customer service more efficient and just better. Another fortunate side-effect is that some requests are completely automated using ML. 💬 + 📦 = ❤️
They have been around since 2015, and they are currently serving over 5000+ eCommerce businesses, including Steve Madden, Timbuk2, and Fjällräven. Is working with a real-world application that touches the lives of millions, your thing? Then yeah, Gorgias is for you
Job description
Gorgias helps e-commerce companies deliver excellent customer service at scale. We integrate email, live chat, voice, Facebook, Instagram, and SMS with Shopify, BigCommerce, and Magento.
Our product creates a unified customer profile by combining emails, live-chat, and social-media messages with e-commerce data such as purchase and delivery info. Combining all this data in a single application makes customer service more efficient and just better. Another fortunate side-effect is that some requests are completely automated using machine learning. 💬 + 📦 = ❤️
We've been around since 2015, and we're serving over 7000+ e-commerce businesses, including Steve Madden, Timbuk2, Decathlon, and Sports Illustrated.
Our growth exceeded 200% in 2020, so we raised $25 million Series B in December 2020 to double our global team and to accelerate our progress towards our mission to transform support from painful to exceptional for merchants. 🥳
The position is located in our office in Paris. We offer relocation package if applicable.
What you will do
As the Product Manager for the Developer Relations team you will be responsible of turning Gorgias into a platform. This means running the roadmap for our AppStore, Partner Portal, API and other developer tools as well as defining & carrying out go to market strategies for all new features in these areas
Act as a liaison between our developer community for technical partners and internal teams, collecting & sharing customer feedback to drive product roadmap
Scoping, building, shipping & measuring success of our developer tools in collaboration with the Developer Relation engineering team.
Support the business development & sales discovery process for technical partners, helping uncover prospect's objectives and pains from a technical standpoint
Prepare and conduct value-based demonstrations of our developper tools, highlighting our powerful platform & marketplace ecosystem
Conduct Proof Of Concepts (PoCs), where necessary, to help prospects validate technical requirements & write developer resources for partners
Work with app partners to scope incoming integrations and conduct technical QA & testing of integrations before releasing them in our app store
Who you are
Bachelors Degree in a relevant field, or equivalent past work experience
Solid product sense: you value simplicity, concision, clarity and impact in each feature
Strong appetite for technical topics & empathy for the developer community
Strong customer empathy: you can spend hours listening & understanding their needs
Analytical and technical background: experience with BI tools, SQL, python or coding language
Experience working with technical products such as data management platforms, application development platforms or cloud products
Good at personal relationships to work with all teams, from engineers to success
Ability to iterate on a feature, strong opinions loosely held
You have 3-5 years of product management experience
Nice to Have
Built & executed go to market plans for new products
Experience in marketplace or app store products
Experience in ecommerce
Product Team Culture
Product team is brand new and we are currently hiring the foundational members which will help contribute to defining our culture.
Gorgias is a very fast-paces and high-growth company and our team reflects that: we need to be nimble, concise & precise executioner.
Between each other we value candour & honesty. We love receiving feedback.
Company Perks & Benefits
💰Competitive salary (90th percentile of the market) and equity packages (65th percentile of the market)
🏖 5 weeks of vacation
🍼Paid parental leave
💻Latest MacBook Pro or equivalent
🩺Complimentary private health insurance (we use Alan)
🚊50% of public transportation reimbursed (Vélib, Navigo, etc.)
🍴Personal credit card to buy lunches during the week (we use Swile)
💆Get up to $700 to set up your workstation at home (working from home should feel breezy)
📚Get up to $2000 of learning material (includes books, courses, training sessions, etc.)
😍 Every quarter we organize a company-wide summit to discuss where we're going and strengthen the social bonds (once traveling is safe, we'll transform these summits into offsites!)
Interviewing process
Meet Mihaela, our Tech Recruiter, for an introductory call in which you get to know more about Gorgias and the position and we get to learn more about you. She is here to set you up for success.
Meet your manager, Thomas. You will discuss more in depth about your work experience and how can your knowledge be an added value to the team.
Do a take-home case study where we don't ask you to solve our problems, but we look for your creative insights. It's the perfect time to show off what you know.
Meet Thomas again together with Martin, Engineering Manager and Lucas, Product Manager for the Case Study Review Call. They will review the case study with you, brainstorm or elaborate on key points, and get to know each other, of course.
Meet Martin even better. The position has a cross-functional aspect and we want you to have all the details about our engineering teams and see how can we work together.
Meet Romain, CEO and co-founder of Gorgias. This is a good time to ask the difficult questions and see if we are a good match for you!
Why join us?
🚀 We're among the fastest-growing startups in the eCommerce ecosystem
🦄 We've built an extremely efficient go-to-market engine
🥇 Work with a talented team you'll learn a lot from
🙏 Join a company where automation, good & clean data are core beliefs shared by all
More cool things to know about Gorgias... 😁
• Raised our Series A for $14M in November 2019: techcrunch.com/2019/11/26/gorgias-series-a
• Raised our Series B for $25M in December 2020: https://techcrunch.com/2020/12/10/gorgias-series-b/
• We went from 0 to 7000 merchants using our platform every day from 2016 to 2021
• We have a 4.8 rating on Glassdoor
• What our customers are saying: apps.shopify.com/helpdesk#reviews
• Our software stack: stackshare.io/gorgias
• Other positions: jobs.lever.co/gorgias
Gorgias ensures equal employment opportunity without discrimination or
harassment based on race, color, religion, sex (including pregnancy,
childbirth or related medical conditions), sexual orientation, gender
identity or expression, age, disability, national origin, marital or
domestic/civil partnership status, genetic information, citizenship status,
veteran status, or any other characteristic protected by law.
Meet the team
This content is blocked
Youtube cookies are required to show you this content
Questions and answers about the offer
Pridať medzi obľúbené

Zdieľať na Twitteri

Zdieľať na Facebooku

Zdieľať na LinkedIn