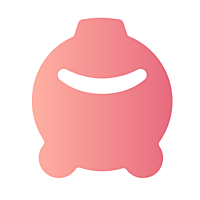 Goin
Country Launcher (France)
Zmluva na dobu neurčitú

 

Dátum nástupu:

 

Plat od €30K do €60K

Barcelona

Možnosť pracovať čiastočne na diaľku

Bez dokladu o vzdelaní

> 3 roky
Spoločnosť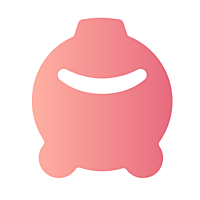 Goin
Pracovná ponuka
Country Launcher (France)
Zmluva na dobu neurčitú

 

Dátum nástupu:

 

Plat od €30K do €60K

Barcelona

Možnosť pracovať čiastočne na diaľku

Bez dokladu o vzdelaní

> 3 roky
About
Goin is one of the hottest fintech startups in Europe, with the mission to redefine how digital natives achieve their objectives through automatic saving and investing.
We know finance sucks, we want to be the go-to solution for the creation and fulfillment of goals, being an intelligent user-oriented advisor that will guide digital natives through their finances and help them achieve their dreams.
We work in an agile environment, have a wonderful office in the center of the sunny Barcelona, free snacks, and a core set of values:
Own the Unicorn 🦄: We want to be a game-changing company and all of us are responsible for it. Focus, ownership, ambition, commitment
Magic: Any sufficiently advanced technology is indistinguishable from magic. Be a company with personality. Be fresh.
In Darwin we trust: Never stop learning and evolving, always experiment. Be the best professionals in the market.
U.P.PE.R Respect: User, professional, personal and risk Respect.
User ergo goin: Satisfy and exceed user needs and desires. Make sure they achieve their goals.
Job description
We are looking for a France Country Launcher that will join our Expansion team as the first ever French employee. Our team works together with all departments in order to drive business impact and build a data-driven culture.
You will own the 360º France expansion strategy, from strategic thinking & product market fit validation to doing the go-to-market.
You will work very closely with all the companies' teams to ensure that Goin is successful in France.
Cultural aptitudes that you must have:
Have entrepreneurial spirit. You like to implement experiments analyzing results and taking actions on that in small iterations, trying to understand where we have a monetization opportunity.
Are a team player. You understand the only way to have an exponential growth is to work together as a team.
Always have quality in mind. You can easily detect whether an opportunity is the right for Goin's users or just a short - term situation.
Have a user-centric mindset. When you find an opportunity, you care about the user's saving and try to provide the best experience possible.
Never settle. You always strive to develop personally and professionally, open to learn new things and share the ones you expertise.
What will you do?
Launch Goin in France with a 360 responsibility of the business: from strategy to go-to-market
Fully ownership of the product market fit
Manage different and multiple projects and be a decision - maker
Be the main point of contact for Marketing and Product
Own French marketing actions and user acquisition
Manage relationships with local PR agency.
Generate local business development sources.
Own our French Social Media such as Instagram, Facebook, Twitter, Linkedin and Youtube.
Preferred experience
What Goin needs from you:
Must Have:
3+ year of hands-on experience working at similar position (launcher/country manager).
Native French. Fluent in English. Spanish is a plus.
Experience in a startup agile environment and culture / Fintech or B2C is a plus
Excellent organizational, interpersonal and communication skills
Eager to push his/her limits in a fast-growing industry
Ready to take the initiative within the content/social world inside their team showing ownership, commitment and accountability
Be picky, creative, motivated, be a freak of social media.
Be resolutive.
Be able to appear in our own content created by you.
Be good at writing.
Be aware of social media tendencies.
Desirable
General knowledge of quick content creation (posts and video).
Basic knowledge of video creation and editing.
Recruitment process
3 meetings + 1 test:
Meeting with the CEO
Practical test
Meeting with Head of Marketing
Questions and answers about the offer
Pridať medzi obľúbené

Zdieľať na Twitteri

Zdieľať na Facebooku

Zdieľať na LinkedIn