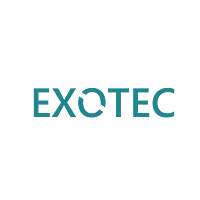 Exotec
Sales Executive
Zmluva na dobu neurčitú

 

Lille

3-ročné vysokoškolské štúdium

> 5 rokov
Spoločnosť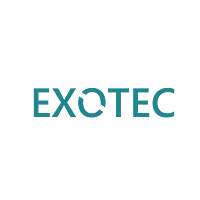 Exotec
Logistika, Pripojené objekty, Robotika

Od 50 do 250 zamestnancov
Pracovná ponuka
Sales Executive
Zmluva na dobu neurčitú

 

Lille

3-ročné vysokoškolské štúdium

> 5 rokov
Who are they?
Do you know how many kilometers an order picker walks in a day? 15 kilometers. That's 15 kilometers in a gigantic warehouse just to find the 2 items you ordered on the internet during your lunch break.
By applying the most advanced robotic technologies to logistics, Exotec has designed an ultra-innovative system to optimize order preparation.
With already several hundred 3D moving robots in operations, Exotec has revolutionized the way companies organize their warehouses and logistics flows.
Exotec's agile solution allows them to keep up with business growth by simply adding robots. No more 20-year investments in heavy systems that are obsolete after 5 years.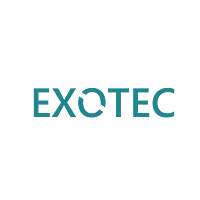 Visit the profile
Rencontrez Romain, CEO & Co founder
Rencontrez Martin, Ingénieur Déploiement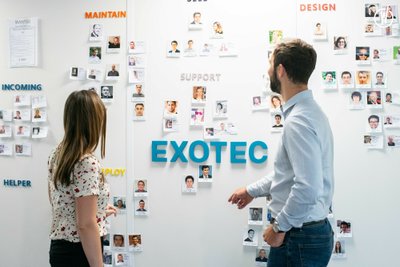 Rencontrez Renaud, CTO & Co founder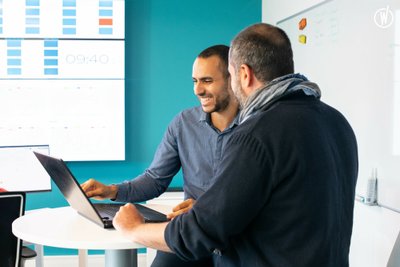 Job description
Play a key role in the execution of Exotec's growth strategy on your business-unit
Contribute to the order intake of the business-unit
You are responsible of the validation of the final offers, of their defense with our customers and finally of our success !
You are an Interlocutor for our clients during and after tender processes
Support the business developer in the processing of incoming leads and the analysis of their relevance
Conduct frequent benchmarks and market analysis to keep up with latest market trends
Requirements
Experience:
o 5+ years of experience and a proven track record either within sales and business development for logistics products/systems, 3PLs sales, or supply chain consulting firm.
o Significant B2B sales experience in intralogistics is a plus!
Personality:
o You are success-driven, characterized as a person with ambition and motivation.
o You are persuasive in selling value propositions and creative solutions.
o You have excellent communication skills, and are comfortable conveying key messages in written, oral and presentation format to partners or clients.
Working practice:
o Your working style can be described as collaborative, autonomous, proactive and structured.
o You like to travel for business
Know-How:
o You have recognized competences in sizing and dimensioning complex intralogistics solutions
o You have strong analytical skills, attention to detail and the capability to draw decisions based on both intuition and data
o You have solid negotiation skills
Education:
o Bachelor's or master's degree in Engineering, technical Sales, or Supply Chain
Languages:
o Fluency in both French and English is mandatory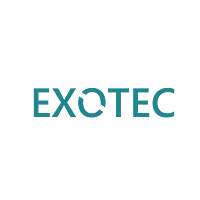 Exotec
Máte záujem o túto ponuku?
Reagovať na ponuku
Questions and answers about the offer
Pridať medzi obľúbené

Zdieľať na Twitteri

Zdieľať na Facebooku

Zdieľať na LinkedIn
Ďalšie ponuky na pozíciu Business Development
Tieto pracovné ponuky by vás mohli zaujímať!
Exotec

Zmluva na dobu neurčitú

Lille

Exotec

Zmluva na dobu neurčitú

Lille

Ankorstore

Zmluva na dobu neurčitú

Lille

Ankorstore

Zmluva na dobu neurčitú

Lille

Exotec

Zmluva na dobu neurčitú

Lille

Exotec

Zmluva na dobu neurčitú

Lille
Zobraziť všetky pracovné ponuky