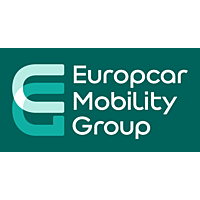 Europcar Mobility Group
Group Revenue Management & Forecasting Analyst (H/F)
Zmluva na dobu neurčitú

 

17th Arrondissement Of Paris

Magisterský stupeň vzdelania
Spoločnosť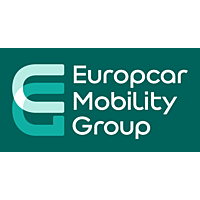 Europcar Mobility Group
Mobilita

> 2000 zamestnancov
Pracovná ponuka
Group Revenue Management & Forecasting Analyst (H/F)
Zmluva na dobu neurčitú

 

17th Arrondissement Of Par…

Magisterský stupeň vzdelania
Táto pozícia bola obsadená!
Who are they?
Europcar Mobility Group est l'un des principaux acteurs du secteur de la mobilité et est une société cotée sur Euronext Paris.
Elle a pour mission d'être la « mobility service company » préférée des clients, en offrant des solutions alternatives attractives à la possession de véhicules, avec une large palette de services de mobilité : location de véhicules, services chauffeur, auto-partage (carsharing), scooter-partage.
La satisfaction des clients est au cœur de la mission du groupe et de l'ensemble de ses collaborateurs et cet engagement vient nourrir le développement permanent de nouveaux services.
Europcar Mobility Group opère à travers différentes marques pour répondre aux besoins spécifiques de chaque client ; ses 4 marques majeures étant :
Europcar® - le leader Européen de la location de véhicules,
Goldcar® - la plus importante société de location de véhicules low-cost en Europe,
InterRent® – marque « mid tier » à destination des clients loisirs
Ubeeqo® – leader européen du car-sharing (BtoB, BtoC).
Europcar Mobility Group propose ses différentes solutions et services de mobilité dans le monde à travers un vaste réseau dans 140 pays (incluant 20 filiales en propre en Europe et 2 en Australie et Nouvelle Zélande, des franchisés et des partenaires).
Plus d'informations sur: www.europcar-mobility-group.com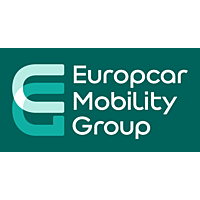 Visit the profile
Rencontrez Mélanie, Field Operations Manager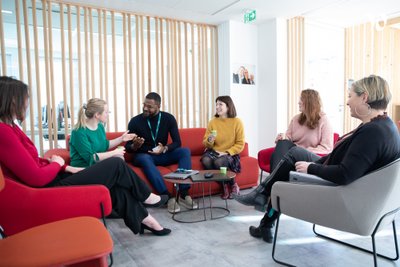 Rencontrez Hugo, Design System Master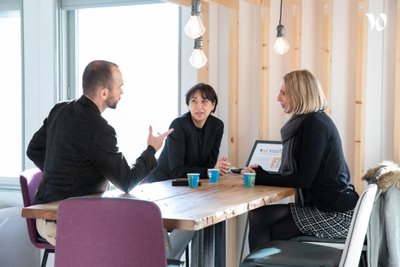 Rencontrez Houssem, Développeur Back-End Java Kotlin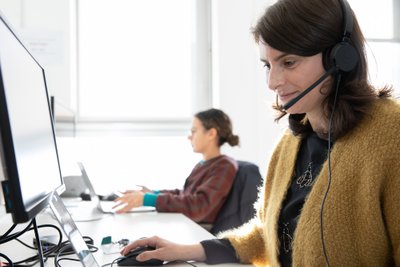 Job description
Main objectives :
This is a great opportunity to develop experience on various pillars of RCM (Revenue Management, Forecasting, Capacity management, Yield management) and learn from various countries' realities.
It is a role with good exposure to management, and that requires strong analytical skills, business acumen and a clear and pragmatic communication style.
His/her core mission is to participate in the forecast construction and to ensure the great execution of effective strategies and actions to  achieve budgeted KPIs like the revenue per unit and the utilization.
Provides Europcar's country RCM teams with recommendations for    all business lines in order to maximize revenue and utilization.
Thvenue Management & Forecasting Analyst plays an active role in  the implementation of the group RM strategy within the Europcar Mobility Group network (Europcar, Goldcar, Buchbinder).
The ultimate goal is to maximize Rental Revenue and Revenue per Unit to meet or beat the objectives.
Major areas of accountability : 
Business monitoring:
Follow-up of revenue and utilization rates forecasts variations for a group of countries. Monitor and analyze the out layers in order to improve global performance at Local and Group level
Analyze the countries performance on various axis to help central monitoring and the development of corrective action plans.
Develop Qlik Sense dashboards and help the countries to implement them in their processes
Thorough analysis on either transversal topic or specific to a country (ex: revenue integrity, promotion performance, Revenue Per Day – RPD - deep dive…)
Participation in weekly country commercial call
Revenue Management & Forecasting :
Support Group RCM team in the strategy definition, design of guidelines and monitoring
Follow up performance KPIs such as Utilization rate, Revenue per Unit, Charged vs Driven revenues, fleet                availability…)
Optimize and expand RM and Forecasting tools usage within the Group as well as being proactive in the design of innovative solutions
Forecast Accuracy Management
Airline Intelligence : 
Optimize and update current reports on flight bookings and seats capacity forecast based on data provided by IATA and OAG. These dynamic reports should allow every type of analysis (by Country, Airport, Booking sources, vs. PY...).
Spread Airline intelligence within the countries to optimize their Revenue management and Pricing strategies
Ad-hoc studies to understand the air traffic macro trends and find revenue opportunities in airports stations.
Projects : 
Assist Head of Revenue Management and Forecasting in various transversal Group projects
Liaise with the Product and Tech team in systems and solutions developments
INTERNAL AND EXTERNAL RELATIONSHIPS : 
Strong exchanges with the other Group Head of Revenue Management and with the Pricing team.
Other internal departments: Service Lines, Sales, E Commerce, Fleet, Operations, Dataloading
Preferred experience
Previous experience : 1 or 2 professionnal experience in Revenue management/Pricing or  Business/Performance analysis or Revenue Controlling.
Education level / certificates : Master's degree in Revenue Management or equivalent
Languages : Languages: fluent in English (mandatory), another language is a plus 
Computer skills and software used  :   Advanced proficiency in Excel. Knowledge of BO, ACCESS, VBA, SQL ordata visualization tools (Qlik, Tableau) is a plus.   
Personal characteristics : 
Strong analytical skills and ability to translate a lot of data into synthetic and legible views (dashboards, graphs..), with business relevancy.
Attention to details but able to see the big picture.
Capable of presenting and defend a model and decisions, based on statistical data
Business acumen and customer oriented
Clear and pragmatic communication style
Very good interpersonal skills, team player and high flexibility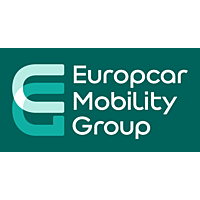 Europcar Mobility Group
Máte záujem o túto ponuku?
Questions and answers about the offer
Zdieľať na LinkedIn

Zdieľať na Facebooku

Zdieľať na Twitteri