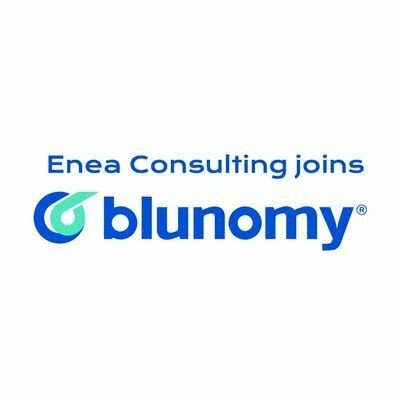 Blunomy (formerly Enea Consulting)
Senior Sustainable Finance, London Office
Zmluva na dobu neurčitú

 

Možnosť pracovať čiastočne na diaľku

Vzdelanie:

Magisterský stupeň vzdelania

skúsenosti:

> 5 rokov
Spoločnosť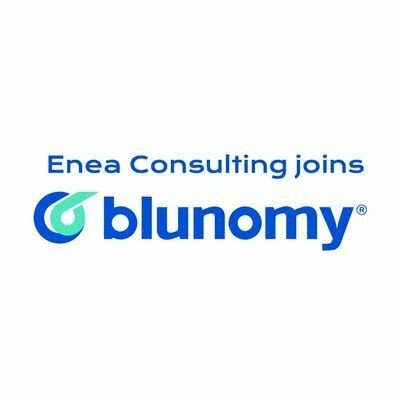 Blunomy (formerly Enea Consulting)
Životné prostredie / Udržateľný rozvoj, Stratégia, Energetika

Od 50 do 250 zamestnancov
Pracovná ponuka
Senior Sustainable Finance, London Office
Zmluva na dobu neurčitú

 

Možnosť pracovať čiastočne na diaľku

Vzdelanie:

Magisterský stupeň vzdelania

skúsenosti:

> 5 rokov
Who are they?
Enea is a strategic consultancy and financial advisory company dedicated to climate transition and sustainable development, with strong values, real team spirit and high standards of delivery.
Based in Paris, Melbourne, Sydney, Hong Kong and Singapore, we have launched our 6th office in London this year and are looking for people to join us on the ground in the UK.
Enea has developed a strong understanding of climate transition technologies and markets thanks to its 15-year experience in the sector, including renewable gases, electricity markets, energy access, etc. Enea has expanded its expertise to related fields: climate change, sustainable development and sustainable finance to support financial institutions to seize the enabling role they should play in the climate transition: we support them to engage their clients on sustainability, to develop new sustainable products and offerings, to decarbonize their portfolio of assets and seize new business opportunities focusing on innovative and emerging low-carbon technologies.
Enea has advised more than 200 clients (energy companies, industrials players, banks, Private equity funds, development banks, entrepreneurs) in all continents, on various typologies of missions: strategy, innovation, roadmaps, development of new structures and offerings, Due Diligences, etc.
Enea is a do-well-and-do-good company: we are committed to energy access and do volunteer work with social entrepreneurs through our Enea Access Program (https://www.enea-consulting.com/en/about/energy-access/).
Enea has developed its Bank practice to fully accompany its bank customers on the implementation of strategies in climate transition and sustainable finance; and is looking for a Senior Manager / Principal to join the Global bank practice and participate to the growth of the London office newly created. She / he will report to the Head of the Bank practice.
Job description
What You Will Be Doing
1 - Business development (depending on experience and seniority)
• You will be a critical member of the Bank practice and will lead / contribute to Enea's commercial development in the banking industry and with large financial institutions (e.g., large and diversified asset managers), leveraging on Enea's existing clients and your local network in the UK
• You will manage client relationships to better understand their needs, identify opportunities for value creation, and promote Enea's expertise and competencies in strategic consulting within its areas of specialisation
• You will pro-actively seek and help to secure new business through ongoing client relationships and by building and maintaining professional networks
• You will manage and supervise commercial proposals. This will include proposing and drafting relevant methodologies for project completion
• You will meet internal KPI's for business development, revenue delivery and client satisfaction
2 - Project management and delivery
• You will lead complex strategic consulting projects for banks (> 6 months duration). You will provide final recommendations, ensure quality project delivery and assist clients as needed
• You will supervise project teams of Senior Consultants and Consultants (and Managers depending on your level of seniority), ensuring their up-skilling, coaching and development
• You will be accountable for relationship management with both the client and other ex-ternal stakeholders throughout the project (senior advisors, experts)
• You will ensure project KPI's are met (quality, timeline and cost), while maximising client satisfaction
3 - Internal development/corporate (depending on experience and seniority)
• You will contribute to the development of the Bank practice globally (commercial strategy, knowledge management, skills development)
• You will develop further knowledge/thought leadership and know-how that enhance Enea's competitive advantage and professional reputation in sustainable finance and across the banking industry
• You will collaborate with Enea's team to ensure consistent delivery of high-quality work in alignment with Enea's values
• You will contribute to the development of the new London office providing plenty of opportunity to get involved in things like marketing, finance, HR - whatever you're interested in!
As the ideal candidate, you will be passionate about sustainable finance, precise, rigorous and an excellent written and verbal communicator.
Preferred experience
• A minimum of 8 years' experience in the investment banking industry and/or in strategic consulting
• Expertise in and strong interest for energy transition / climate & environmental transition from a business point of view (not only reporting frameworks and compliance)
• Understanding of the transition challenges for banking institutions and large asset managers (understanding transition markets, financing transition, client engagement process, portfolio decarbonization, client engagement, climate stress-tests, product innovation, regulation)
• Experience in and understanding of the environment of banks (financing, market activities), and / or large asset managers. Experience in strategic consulting would be a plus
• Strong analytical and consulting skills, comparative analysis and synthesis capabilities, intellectual rigor, critical thinking
• Capacity to manage strategic consulting projects in banking / asset management environments. Expected project management skills: organisational, planning and time management skills, proven experience of stakeholder engagement and management, both external and internal
• Commercial skills: proactive approach to ensuring client satisfaction and building strong relationships, demonstrated ability to sell and positively impact revenue growth with strong commercial acumen, relevant network among banks and large asset managers (in the UK) in line with Enea's business strategy
• C-level initial network within financial sector (investment banks, global banks large asset managers) would be a plus
• Excellent written and spoken communication skills in English
Location: Based in London, working rights in the UK is mandatory
What We Offer
• Base salary to be discussed depending on experience
• Company bonus scheme
• Work that makes a significant contribution to social impact
• Great working environment and team spirit
• Opportunity to be part of Enea's global expansion and be among the first employees in London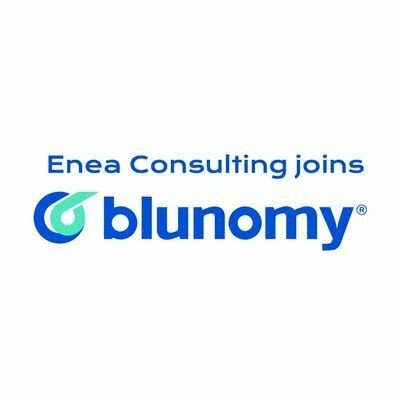 Blunomy (formerly Enea Consulting)
Máte záujem o túto ponuku?
Questions and answers about the offer