Spoločnosť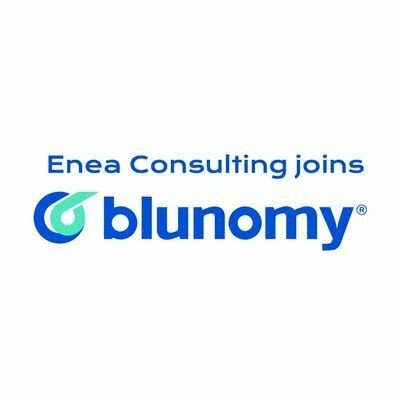 Blunomy (formerly Enea Consulting)
Životné prostredie / Udržateľný rozvoj, Stratégia, Energetika

Od 50 do 250 zamestnancov
Pracovná ponuka
Principal - Energy transition - Sydney/Melbourne
Zmluva na dobu neurčitú

 

Vzdelanie:

Magisterský stupeň vzdelania

skúsenosti:

Neuvedené
Who are they?
Enea is a boutique strategy consultancy dedicated to enabling the energy transition in alignment with climate objectives. We are driven by our purpose and strong values, team spirit, and high standards of delivery.
We work with clients across the energy value chain, including government agencies, utilities, tech start-ups, energy retailers, financial institutions, investors and large energy consumers. Our client engagements cover topics such as renewable distributed generation, energy storage, hydrogen, energy efficiency, green gas, waste management, energy transition financing and energy access. We help our clients seize opportunities and mitigate risks arising from the shift towards a decarbonised, decentralised, digitised and democratised energy sector.
The successful applicant will join a high performing, diverse and global team dedicated to accelerating the energy transition and addressing climate change, across our offices in Melbourne, Sydney, Paris, London, Hong Kong and Singapore. Our people come from a wide variety of backgrounds and experience, are open-minded and focused on the future, united by shared values and passionate about sustainable development and energy access. Like us, you are driven to make a positive impact through your work.
We are looking for a passionate, engaging and ambitious Principal to join our team in either Sydney or Melbourne.
Job description
Your role as a Principal will see you strengthen the organisation's market position and achieve growth by building key customer relationships, identifying business opportunities and supervising projects. You will also have the opportunity to establish yourself as a thought leader, deepening your expertise on your areas of interest across energy transition and climate change topics.
Key duties and responsibilities
Business development
Overseeing client relationship management, organising the sell-on related to the projects you oversee, and developing business for the company.
Managing, supervising, and proposing frameworks and methodologies, as well as developing commercial proposals.
Overseeing business development on specific topic areas, such as electricity, sustainable finance and C&I decarbonisation.
Project delivery
Supervising the costs, quality and client satisfaction on projects driven by Managers and Senior Consultants, and reporting on project performance.
Liaising with the client to keep them informed of the progress and to make relevant decisions.
Acting as a Project Manager on complex projects, where it relates to your specialties.
Corporate Strategy / Team Management / Internal Development
Acting as a Line Manager for Managers, Senior Consultants and Consultants.
Taking responsibility for supporting and up-skilling the Managers, Senior Consultants and Consultants.
Overseeing the development of further knowledge/thought leadership and know-how, based on your areas of interest within Enea's areas of specialisation.
Taking on internal responsibilities such as recruitment, staffing management, etc.
Contributing to Enea's strategic development.
Example projects:
National Bioenergy Roadmap – similarly to the National Hydrogen Strategy, the roadmap has developed short and medium-term actions and demonstrates Australia's competitive bioenergy markets to grow the sector.
Microgrids market study and go-to-market strategy – support to identify the most attractive countries in Asia for C&I microgrids, assess the market opportunity, and develop the go-to-market strategy for the new venture between an international technology supplier and global investment fund.
Non-network solutions evaluation tool – a framework for evaluating and optimising non-network solutions, with a cost benefit analysis of non-network solutions against network augmentation projects, to identify capital deferring opportunities for a distribution network service provider.
Australian DER market study and go-to-market strategy – analysis of the Australian DER market and its likely evolution in the future, and identification of opportunities for new positionings in Australia's future distributed smart grid. Ongoing support with go-to-market strategy within the distributed energy space.
Energy storage techno-economic analysis – technical and economic performance analysis of innovative energy storage technology, market segmentation analysis and hardware recommendations.
Biogas market study – market opportunity study for bioenergy and biogas in Australia, technical and economic modelling, definition of innovative bioenergy projects, and go-to-market strategy for a large Australian energy company.
Preferred experience
About you
You are passionate about the energy transition and climate change, with a strong interest for energy, environment and/or sustainable development.
Familiarity with Australian energy sector policy, regulation and commercial landscapes. Experience within a strategy consulting or commercial role will be highly regarded.
Functional skills: excellent verbal and written communication skills, critical thinking, comparative analysis and synthesis capabilities, intellectual rigor, curiosity, open mindedness, empathy, team spirit and leadership.
Technical skills: strong analytical skills, efficient use of MS Excel and PowerPoint.
Commercial skills: Strong influencing and leadership skills reflected by the ability to work effectively across a variety of clients, showing a proactive approach to building client satisfaction and strong relationships; demonstrated ability to sell and positively impact revenue growth and strong commercial acumen.
A minimum of 8 years' experience, in a relevant industry, such as energy or strategy consulting.
Bachelor or Masters degree in a relevant field (e.g., engineering, science, commerce, finance, public policy).
To be eligible to apply for this position, candidates must be either an Australian citizen/permanent resident or have ongoing working rights in Australia (mandatory)
Fluency in English is mandatory.
Location: Sydney or Melbourne
Work type: Full Time, starting ASAP
Salary: Depending on experience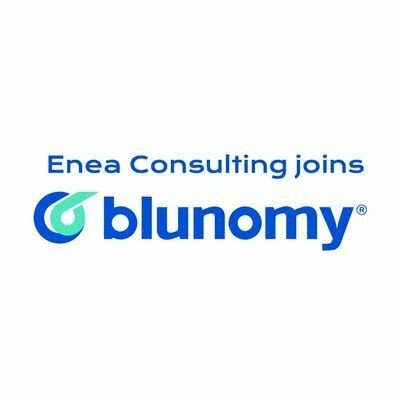 Blunomy (formerly Enea Consulting)
Máte záujem o túto ponuku?
Questions and answers about the offer