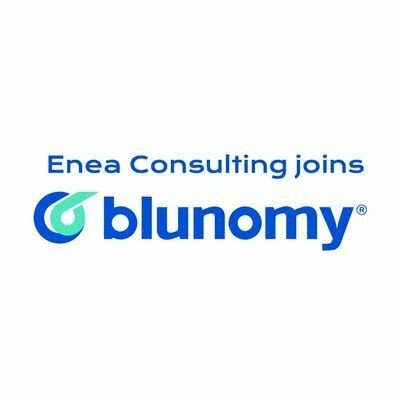 Blunomy (formerly Enea Consulting)
Head of Finance (Responsable Finance et Comptabilité)
Zmluva na dobu neurčitú

 

Dátum nástupu:

Možnosť príležitostne pracovať na diaľku

Vzdelanie:

Magisterský stupeň vzdelania

skúsenosti:

> 5 rokov
Spoločnosť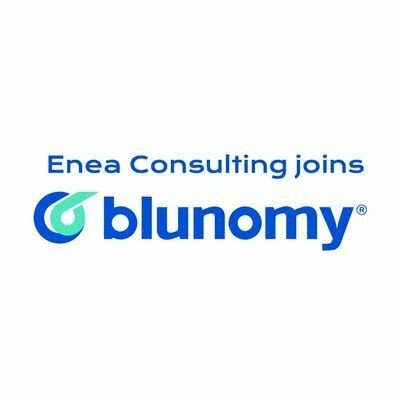 Blunomy (formerly Enea Consulting)
Životné prostredie / Udržateľný rozvoj, Stratégia, Energetika

Od 50 do 250 zamestnancov
Pracovná ponuka
Head of Finance (Responsable Finance et Comptabilité)
Zmluva na dobu neurčitú

 

Dátum nástupu:

Možnosť príležitostne pracovať na diaľku

Vzdelanie:

Magisterský stupeň vzdelania

skúsenosti:

> 5 rokov
Táto pozícia bola obsadená!
Who are they?
Let's get right to the point: we believe the best is yet to come, if we put everything we have into inventing new rules for a new economy. We want to play a role in creating these innovative rules and tools, beginning with new ways to define what success is. So, who are we? We're the Blunomists: a unique breed of highly experienced business explorers and experts who provide the multidisciplinary skills that are so often fragmented today. We believe breaking silos is the only way to move towards a regenerative society that's decarbonized, circular and inclusive. 🌎
We are action-oriented and offer more than a consulting-only business model: we don't shy away from complexity, we work hand-in-hand with our clients and partners in the long term and we share the risks when it comes to success. From strategic advice to industrial partnerships and innovative data solutions, we strive to provide end-to-end transformations.
We're never happier than when we're pushing boundaries:
• Accelerating the go-to-market rate for promising and innovative technologies
• Transforming existing infrastructure into low-carbon and resilient infrastructure
• Switching from linear and global supply chains to multiple, circular, local, ethical and largely bio- sourced supply chains, while ensuring social cohesion
• Optimizing land use to respond to growing needs for food and housing, recreate biodiversity, produce bioenergy and capture carbon
• Ensuring that this period of increased attention on the environment creates a reduction in inequalities, with a particular focus on the development of essential infrastructure around the world
These are the transition bottlenecks that get us up in the morning. 🌅
Although we've already got plenty of incredible projects to work on, we're a growing organization. So, stay tuned in the coming months to find out more about us, and until then, feel free to send us your application!
Job description
Enea is currently a group of 7 companies. The Head of Accounting and Finance's responsibility will be to support this group, particularly with the production of consolidated statements and reports. He/she will strongly rely on local subsidiaries for the production and management of those reports. He/she will specifically coordinate and oversee the work of one person in charge of daily administrative and accounting tasks, and our external accounting team.
Lead accounting processes at global scale :
· Responsible for overseeing the production of statutory financial and accounting documentation (financial statements) in liaison with the subsidiaries' directors
· Being responsible for accounting policies and finance procedures as well as tools necessary for the steering and daily management of the company
· Ensure harmonisation of accounting and financing practices at global scale and associated IT tools and processes
Set up the company's financial planning and performance tracking :
· Set up a process and governance structure to perform financial and cash planning and performance tracking at the company's global scale, to help the EXCOM make strategic decisions and identify actions to meet financial objectives
· Specifically, define common rules and harmonise financial KPIs with all subsidiaries
· Develop new analysis and reporting processes to support the performance of the company and its subsidiaries (e.g. reports / analyses on WCR, SG&A…)
Ensures short- and long-term financing of the company :
· Accountable for short-term cash management in liaison with subsidiaries' directors and local accounting teams
Depending on the development of the company and the skills of the candidate, the Head of Finance and Accounting could support the EXCOM in its strategic decisions, notably through the following responsibilities :
· In cooperation with the EXCOM, follow and bring operational support in debt or capital raising with external parties (lawyers, investment banks, accountants…)
· Support investment strategies and development of new business models through financial and risk analysis
Establish and coordinate a finance community within the company and externally :
· Establish a financially driven culture across the whole company through processes and training of people within ENEA's group
· External stakeholder management: engage with key stakeholders (external accountants, auditors, insurance firms, tax offices), manage relations and deliver to their expectations
Preferred experience
Bachelor/Master Degree in Finance, Business Administration or a related discipline
· Solid professional experience of approx. 5 years with accounting/finance responsibilities, ideally in the consultancy sector and/or in a startup environment
· Accustomed to work in an international and fast-moving organisation
· Solid experience with cash management, financing tools and financing institutions
· In-depth knowledge of corporate financial and accounting practices
· Strong analytical, problem-solving and presentation/report-writing skills (proficient in the use of MS Office)
· Ability to manage other people and strong organisational skills
· Excellent communication and people skills
· Language: English, French proficiency would be a plus. You have a multicultural sensibility and adaptability
Recruitment process
Prequalification call with HR
HR interview
use case to be debrief during the management interview
interview with the Executive Manager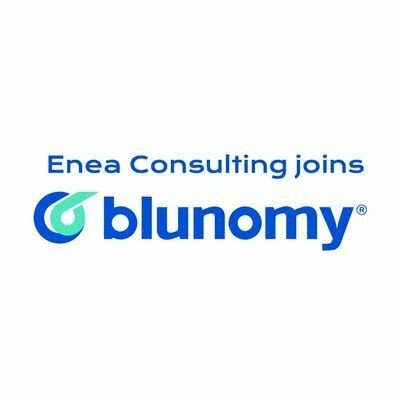 Blunomy (formerly Enea Consulting)
Máte záujem o túto ponuku?
Questions and answers about the offer