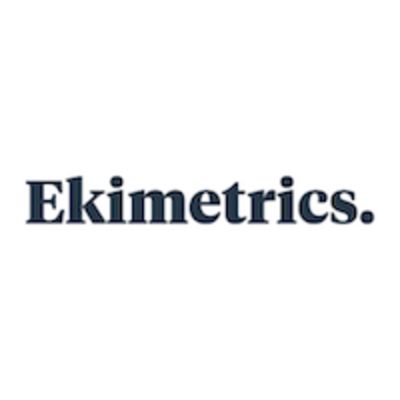 Ekimetrics
Business Development Manager (H/F/N) - Paris
Zmluva na dobu neurčitú

 

Možnosť pracovať čiastočne na diaľku

Vzdelanie:

Neuvedené

skúsenosti:

> 5 rokov
Spoločnosť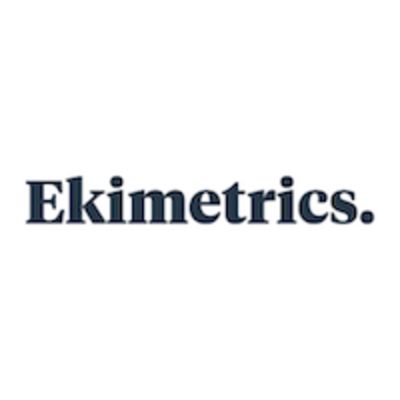 Ekimetrics
IT / Digitálne technológie, Stratégia, Audit, Big Data

Od 250 do 2000 zamestnancov
Pracovná ponuka
Business Development Manager (H/F/N) - Paris
Zmluva na dobu neurčitú

 

Možnosť pracovať čiastočne na diaľku

Vzdelanie:

Neuvedené

skúsenosti:

> 5 rokov
Who are they?
Ekimetrics est leader européen en data science avec +320 data scientists et +1000 projets depuis 2006. Présents à Paris, Londres, NY et HK, ils menent des projets dans +50 pays et pour tous les secteurs d'activité : services financiers, Retail, Telecom, Santé, etc.
Leur mission est d'aider les entreprises à auditer leurs opportunités data, enrichir leur capital analytique, et déployer des solutions actionnables permettant de maximiser leur performance marketing et opérationnelle, et ré-énergiser les business models.
Leur focus absolu est de délivrer des gains à court terme, tout en garantissant le développement du capital data de nos clients à long terme.
Ils s'engagent à proposer les approches data science les plus avancées, et à construire des pratiques AI éthiques et durables.
Quelques chiffres clés :
16 années d'expérience en Data Science
+320 data scientists
4 bureaux à Paris, Londres, New York & Hong Kong
+350 clients (CAC40, Fortune500)
+$1M de profit généré pour nos clients depuis 2006
+1000 projets Data Science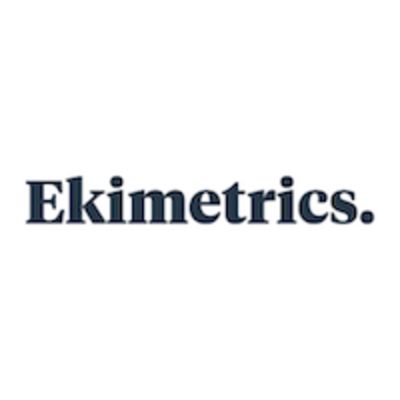 Visit the profile
Rencontrez Lucie, Responsable Recrutement France

Rencontrez François, Senior Partner

Rencontrez Camille, Partner chez Ekimetrics
Job description
Ekimetrics is the European leader in data science & AI solutions provider with +320 data scientists, data engineers, product engineers and +1,000 projects since 2006.
Thanks to our global presence in Paris, London, NY, HK, we deliver solutions in +50 countries in all industries (automotive, financial services, retail, telecom, health, etc.).
We help companies steer their data opportunity, build data capabilities, and deploy actionable solutions, to power up marketing and operational performance, as well as (re)energizing business models.
Our primary focus is to deliver immediate business gains, while guaranteeing sustainable data capital for our clients.
We are committed to the most advanced data science, and to building fair and conscious data & AI practices.
Key figures:
16 years experience in Data Science
+240 data scientists
4 offices in Paris, London, New York & Hong Kong
+350 clients (CAC40, Fortune500)
+$1Bn profit generated for our clients since our creation
+1,000 Data Science Solutions delivered
Context:
Following our fundraising last year, we want to develop our sales team and, in this context, we are looking for a driven Business Development Manager to increase company revenue by identifying profitable business opportunities and developing long-term business growth strategies for Ekimetrics.
Responsibilities:
- Account Management : in coordination with leading team, you will ensure the development of several key accounts. For that, you will ensure notably:
- Management of the account to maintain presence & visibility in the organization
For existing accounts :
o Identify upsell opportunities
o Support preparation of slide decks for proposals
o For contract renewals
- Supports the identification of the scope of renewal, the rooms for renegotiations, the zones of risks (arising competition, opposers in the client,…)
- Acts as PMO to coordinate with internal teams such as legal and finance teams to check that commercial and legal T&C are in line with expectations
- Drive set-up and animation of Account Business Reviews to track and review progress on the account
- Drive the definition and implementation of the account strategy and related KPIs to be achieved, in coordination with Partners in lead and the Head of Sales
- You will be expected as well to contribute to the follow-up activities:
- Support to RFP and proposal delivery
- Support to Sales team
Candidate profile:
Graduate of an engineering or business school you have at least 5 years of experience in a position of client director/manager or equivalent
You should be persuasive and have strong business acumen
You behave as a Presales' Game-changer, with strong impact on outbound deals and strong leadership on customer relationship
Good communicator and leadership are part of your personality
Like all members of our teams, you are passionate about tech / data and want to participate in the development of a major player in this field
You are fluent in English and French
What we offer:
Ekimetrics is certified Great Place to Work 2022
Dynamic environment with a strong culture and great offices
Work flexibility with both remote & office days during the week
Creative and entrepreneurial start-up environment with vertical mobility
Best-in-class methodologies and cutting edge technologies
Unique training package with 70+ sessions
Client exposure up to the executive level
Opportunities for international mobility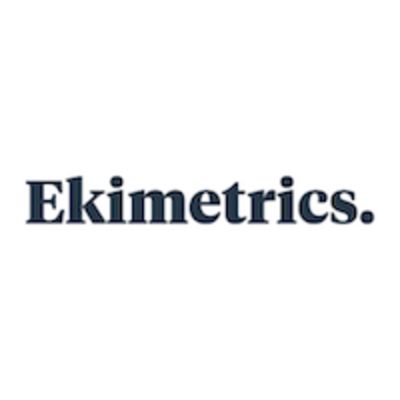 Ekimetrics
Máte záujem o túto ponuku?
Reagovať na ponuku
Questions and answers about the offer
Zdieľať na LinkedIn

Zdieľať na Facebooku

Zdieľať na Twitteri