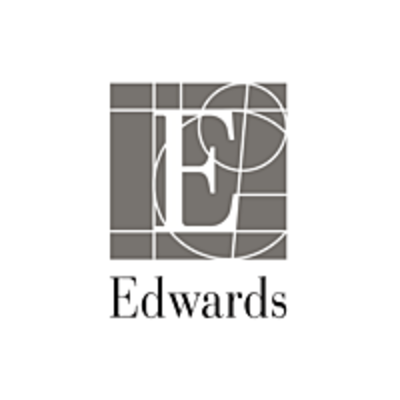 Edwards Lifesciences
THV Training Manager - Commercial Excellence
Zmluva na dobu neurčitú

 

Vzdelanie:

3-ročné vysokoškolské štúdium

skúsenosti:

> 3 roky
Spoločnosť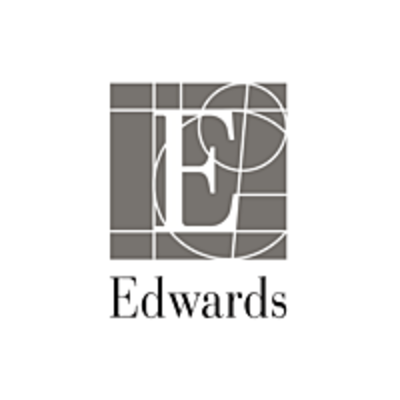 Edwards Lifesciences
Zdravie

Od 250 do 2000 zamestnancov
Pracovná ponuka
THV Training Manager - Commercial Excellence
Zmluva na dobu neurčitú

 

Vzdelanie:

3-ročné vysokoškolské štúdium

skúsenosti:

> 3 roky
Who are they?
Edwards Lifesciences is the global leader of patient-focused medical innovations for structural heart disease and critical care monitoring. They are driven by a passion for patients, dedicated to improving, enhancing and saving their lives.
There are more than 300 employees in the Prague business center, and more than 14,000 globally. The Edwards Prague office has a broad range of regional and global roles. The employee population in the Prague office is very diverse with more than 30 nationalities represented, therefore, English is the language spoken by all.
Joining Edwards means innovating, pushing boundaries and being creative while always putting patients first. It means solving challenges with colleagues who share a sense of urgency, optimism, and enthusiasm, colleagues who are focused on testing their limits and taking ownership. And it means that employees are empowered to get the job done by taking charge of their work, health and career.
Job description
We are looking for the right person (with experience in the medical device/pharma industry) to be responsible for translating the regional Training and Development plan into field execution and commercial excellence.
This Training Manager role continuously develops the THV (Transcatheter Heart Valve Therapy) field force in the product, clinical messaging and commercial skills, knowledge, and competencies.
The right candidate will be recognized to be the expert in THV commercial excellence, responsible for driving successful execution of commercial training material through coaching and development of field members to ensure commercial success in Europe.
The Commercial Manager will be actively involved in execution of onsite and offsite field training, responsible for the delivery and development of training content.
Develops and executes the product and commercial training curriculum for the THV field force (BUDs, RFM, FCS, TM, Agents).
With the support of the direct managers, develop the knowledge, skills and competencies of THV field force.
Follow the leadership team guidance to determine internal and external training strategy and best methods for implementation.
Link with program managers on internal and external training campaigns and new product launches.
Designs training and develops content which meets the customer needs, ensures that this aligns with key business drivers and objectives.
Drives strong alignment with field team´s management to facilitate strong learning continuum through social and exposure learning activities.
Defines strong measures of success for any training designed.
Closely collaborates with country business unit directors and marketing teams to identify improvement areas. Drives simplification in the training process.
COMMERCIAL EXCELLENCE TRAINING
Utilize the THV Field Competency Assessment results to priorities knowledge gap within the THV key 4 pillars to enable program development.
Support the design of content for core curriculum in collaboration with respective SME's. Content development/assignment for assessment of field knowledge in follow up to training activities
Content development/assignment for blended learning programs (combines online/digital educational materials and opportunities for interaction online with traditional place-based classroom methods).
Support the execution of commercial training programs including delivery mechanisms resulting in an effective and engaging program with the adult learner in mind
Perform training at new-hire training (LIFT), ongoing and in-field training activities, launch activities, Marketing campaigns and competency development.
Development of training content in close partnership with relevant departments incl. Marketing.
Training delivery of regional Marketing and Commercial campaigns and support of local activities.
Support LIFT Field Skills Training, by effectively and presenting overviews on the Edwards Selling approach and commercial strategies to new hire trainees and part of ongoing competency programs
Works very close with training program management on state-of-the-art training activities. Support the development of new training approaches and techniques (training design 70/20/10).
Works in close partnership with the Training Manager Procedure & Technology.
Motivates and inspires new hires and THV field force.
TRAINING MONITORING AND CERTIFICATION
Defines measures of success which are agreed among key stakeholders. Reviews metrics for proficiency & certification purposes.
Drives commercial certification efforts. Supports the review assessments and analyze results to monitor and improve training and to safeguard training curriculum quality.
Suggest corrective training actions when necessary. Manages LMS Role Based curricula for THV EU, identifies gaps, supports content owners on successful transition of training into eLearning.
NETWORKING AND COLLABORATION
Closely collaborate with country business unit directors and marketing teams to identify improvement areas.
Enable cross-functional collaboration and networking with training managers in other business units.
What is it like to work at Edwards Lifesciences?
As a global leader in patient-focused medical innovations, we offer rewarding opportunities and exciting challenges in a truly international, dynamic and friendly work environment.
We are committed to fostering a diverse and inclusive work environment
where all employees can grow, personally and professionally. To achieve this, we offer on-the-job development, training opportunities and the support and guidance provided by dedicated employee groups (the Edwards Network of Women, Edwards Foundation charity team, sustainability activities, and others).
Edwards Lifesciences also offers the following benefits:
Competitive Compensation and Benefits package
Flexible working hours, remote working
Pension plan Risk
Insurance Meal Benefits
Service Awards Enhanced
Leave Benefits
Transportation Benefits
Employee Stock Purchase Program
Employee Assistance Program
Comprehensive Wellness Program including onsite gym, yoga classes and massage, preventive health checks, healthy lifestyle webinars, educational events, charity activities and much more.
Benefits are regulated by an internal policy which contains the full details regarding the entitlement and conditions for the benefits. Benefits policy and components may vary by location.
Preferred experience
Required Education/Skills/Experience:
Minimum 3 year-experience in the medical device/pharma industry is a MUST
Knowledge of the interventional cardiology environment is a great advantage
Previous sales and/or marketing experience preferred
Previous experience in conducting training and/or coaching to is a strong advantage
Used to work in a virtual team environment
Minimum bachelor's degree level
Fluency in English; additional language desirable
High interpersonal and communication skills
Excellent training and educational skills
Excellent planning and organization skills, paying attention to detail
Ability to drive engaging and interactive remote (online) training classes
Timely and accurate reporting to supervisor(s)
Willingness to travel overnight frequently (minimum 50% field presence)
At least an intermediate level of proficiency with MS office tools
Demonstrated use of adult learning principles e.g. ADDIE and Kirkpatrick is a plus
Experience in project management and/or instructional design is a plus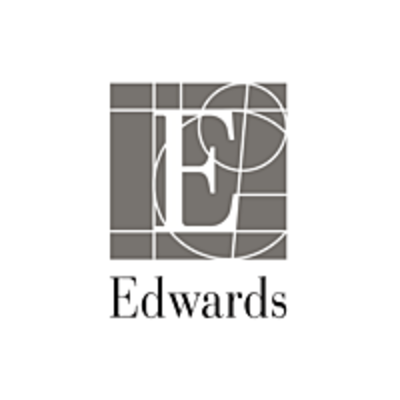 Edwards Lifesciences
Máte záujem o túto ponuku?
Reagovať na ponuku
Questions and answers about the offer
Ďalšie ponuky na pozíciu HR Development / Training
Tieto pracovné ponuky by vás mohli zaujímať!