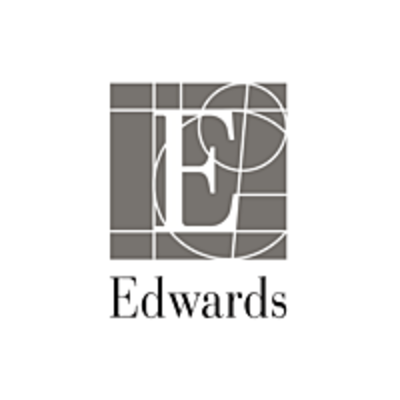 Edwards Lifesciences
Senior Manager, Knowledge Management
Zmluva na dobu neurčitú

 

Vzdelanie:

3-ročné vysokoškolské štúdium

skúsenosti:

> 7 rokov
Spoločnosť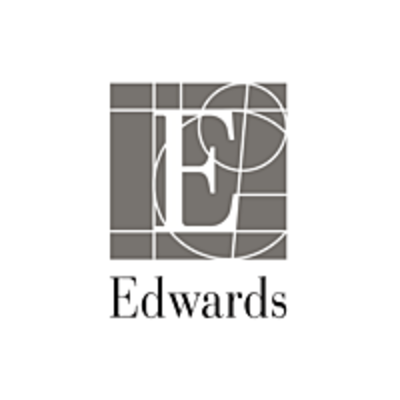 Edwards Lifesciences
Zdravie

Od 250 do 2000 zamestnancov
Pracovná ponuka
Senior Manager, Knowledge Management
Zmluva na dobu neurčitú

 

Vzdelanie:

3-ročné vysokoškolské štúdium

skúsenosti:

> 7 rokov
Who are they?
Edwards Lifesciences is the global leader of patient-focused medical innovations for structural heart disease and critical care monitoring. They are driven by a passion for patients, dedicated to improving, enhancing and saving their lives.
There are more than 300 employees in the Prague business center, and more than 14,000 globally. The Edwards Prague office has a broad range of regional and global roles. The employee population in the Prague office is very diverse with more than 30 nationalities represented, therefore, English is the language spoken by all.
Joining Edwards means innovating, pushing boundaries and being creative while always putting patients first. It means solving challenges with colleagues who share a sense of urgency, optimism, and enthusiasm, colleagues who are focused on testing their limits and taking ownership. And it means that employees are empowered to get the job done by taking charge of their work, health and career.
Job description
The Business Process Innovation (BPI) Team works to support Global Finance for process transformation, data driven and technology enabled strategies. The Director, Knowledge Management, will join the BPI Team to keep the Global Finance community connected, through ownership and administration of the online platform. The Knowledgebase site will be a primary vehicle for department-specific information and updates for Finance employees in over 20 countries. As site owner, this resource will be responsible to ensure content and site design is relevant, up to date, and easy to navigate. This role will also maintain a strategy for ongoing learning and ensure knowledge platform is maintained for future growth.
This is an exciting opportunity for an individual to ensure Global Finance employees are informed and empowered with the tools and resources to understand the finance organization and related systems and processes. This role will also find ways to effectively path employees back to other timely information housed on other Edwards websites (such as Edwards University or Product and Department resources).
The ideal candidate is someone that is creative, has a strong a communications background, has a high-level of technical know-how, is comfortable working with and administering knowledge management systems . This candidate should also be comfortable working with global stakeholders at all levels within the Organization. The Director, Knowledge Management will report into our Vice President, Business Process Innovation team.
Key Responsibilities:
Build and continuously improve knowledge management, content strategy & taxonomy, and technical writing
Understand business needs and ensure information is made available to the right customers at the right time
Develop Training job aids, videos and helpful content depending on the Knowledge Management needs.
Develop the "voice" for all aspects of Global Finance's online presence. This includes working closely with our Organizational Effectiveness and Innovation and Human Resource teams to write, edit, and proofread online content. Identify and work with Subject Matter Experts to curate and manage content.
Evaluate and improve using metrics and dashboards – providing business owners with information on content that is being searched, origin of the search and changes required to ensure user satisfaction
Lead sessions with the vendor to understand new capabilities and updates to ensure smooth implementation and roll out of features, as needed.
Develop a multi-pronged methodology to train end users on new capabilities
Work across Global Finance and create individualized communication plans, as well as organize and facilitate various communication meetings to build awareness around the Knowledge Management Program as well as the deployment strategy.
Administer and provide ongoing support for the Global Finance Knowledge Center by providing governance on the content look and feel, metrics on subscription and viewership, keeping web pages and the knowledge base up-to-date, and working with the ServiceNow development team to create, test, and implement new site enhancements.
Ensure post go-live maintenance, continuous improvement and monitoring the analytics using dashboards
Identify, source, and partner with external vendors to design and deliver communication deliverables (e.g., executive presentations, newsletters, videos, etc.) that can be used to promote and support Global Finance Transformation Program
Coordinate with web designers, developers and business owners in continued enhancement of the Knowledge Center
Work with Global Process Owners to bring together the content for companywide consumption.
Partner with the HR and Talent Management & Learning organizations to ensure alignment with the broader Talent Development strategy and plan
Help assess and partnering with external Instructional Design vendors for content design, development and deployment
What is it like to work at Edwards Lifesciences in the Czech Republic?
As a global leader in patient-focused medical innovations, we offer rewarding opportunities and exciting challenges in a truly international, dynamic and friendly work environment.
We are committed to fostering a diverse and inclusive work environment where all employees can grow, personally and professionally. To achieve this, we offer on-the-job development, training opportunities and the support and guidance provided by dedicated employee groups (the Edwards Network of Women, Edwards Foundation charity team, sustainability activities, and others).
Edwards Lifesciences in the Czech Republic also offers the following benefits:
Competitive Compensation and Benefits package
Flexible working hours, remote working
Pension Plan Risk Life Insurance
Virtual Medical Clinic (online access to healthcare)
Meal Benefits
Service Awards
Enhanced Sick Leave Benefits
Flexible Benefit Plan (Cafeteria)
Employee Stock Purchase Program
Employee Assistance Program
Comprehensive Wellness Program including onsite gym, Yoga, Pilates or SM System classes, massages, fresh fruit in the office, healthy lifestyle workshops, educational events, charity activities and much more.
Benefits are regulated by an internal policy which contains the full details regarding the entitlement and conditions for the benefits. Benefits policy and components may vary by location.
Preferred experience
Basic Qualifications:
Bachelor's Degree with 10 years of successful leadership in large-scale transformational project experience and strict attention to detail
Or a Master's Degree with 8 years of successful leadership in large-scale transformational project experience and strict attention to detail
Knowledge of all functions of Global Finance (Treasury, Tax, Record to Report, Acquire to Retire, Supply Chain Finance, Source to Pay, Plan to Perform)
At least 5 years of experience working with Senior Leadership teams
Ability to influence, facilitate and resolve conflicts at various level of the organization
Ability to lead in a matrixed organization and manage competing priorities in an ambiguous and fast-paced environment
Excellent demonstrated verbal and written communication skills and interpersonal relationship skills including negotiating and relationship management skills with demonstrated ability to drive achievement of objectives
Flexible and hands on approach to planning and execution
Self-motivated with little guidance required
Strong leadership skills
Proficient in Microsoft Office Suite and related tools and systems
Experience with change or communications components of large-scale implementations or projects
Solid knowledge and understanding of content management and content change control
Strict attention to detail.
Ability to interact professionally with all organizational levels. Proficiency with Microsoft Office productivity tools (e.g., Word, Excel, PowerPoint, Visio, Publisher, etc.)
Preferred Qualifications:
Experience working in a financial environment is preferred.
Understanding and knowledge of business excellence principles, theories, and concepts relevant to Lean and/or Six Sigma
Experience turning complex information into compelling content
Excellent documentation and communication skills and interpersonal relationship skills including negotiating and relationship management skills with ability to drive achievement of objectives
Experience with a matrixed company or organization preferred
Excellent verbal and written communication skills.
Proven success adhering to and leading project schedules and managing moderately complex projects.
Healthcare, Medical Device or Pharma industry experience preferred.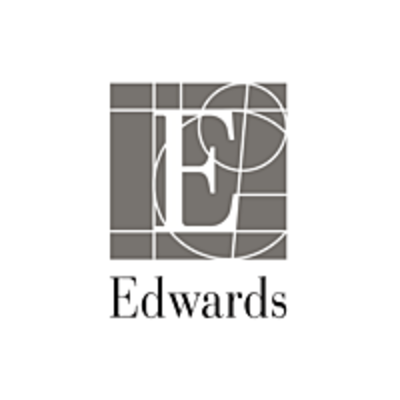 Edwards Lifesciences
Máte záujem o túto ponuku?
Reagovať na ponuku
Questions and answers about the offer
Zdieľať na LinkedIn

Zdieľať na Facebooku

Zdieľať na Twitteri