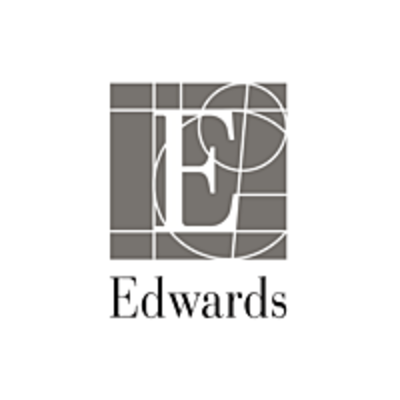 Edwards Lifesciences
Senior Field Operations Manager
Zmluva na dobu neurčitú

 

Vzdelanie:

3-ročné vysokoškolské štúdium

skúsenosti:

> 5 rokov
Spoločnosť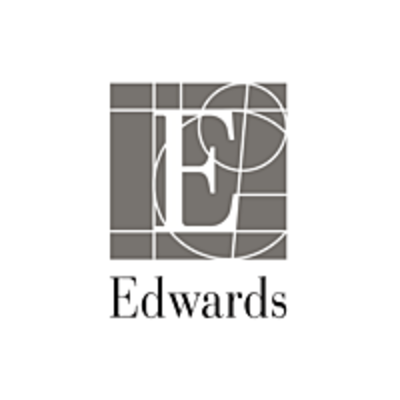 Edwards Lifesciences
Zdravie

Od 250 do 2000 zamestnancov
Pracovná ponuka
Senior Field Operations Manager
Zmluva na dobu neurčitú

 

Vzdelanie:

3-ročné vysokoškolské štúdium

skúsenosti:

> 5 rokov
Táto pozícia bola obsadená!
Who are they?
Edwards Lifesciences is the global leader of patient-focused medical innovations for structural heart disease and critical care monitoring. They are driven by a passion for patients, dedicated to improving, enhancing and saving their lives.
There are more than 300 employees in the Prague business center, and more than 14,000 globally. The Edwards Prague office has a broad range of regional and global roles. The employee population in the Prague office is very diverse with more than 30 nationalities represented, therefore, English is the language spoken by all.
Joining Edwards means innovating, pushing boundaries and being creative while always putting patients first. It means solving challenges with colleagues who share a sense of urgency, optimism, and enthusiasm, colleagues who are focused on testing their limits and taking ownership. And it means that employees are empowered to get the job done by taking charge of their work, health and career.
Job description
The THV Senior Field Delivery Manager will lead the Team in charge of delivering content, tools and reports to the Field Team (150+ Sales Reps, Clinical Specialists and Managers supporting TAVI implanting centers) in order to support excellence in Field execution. The Manager will also be in responsible for calculating variable compensation for the Field Team and overseeing Field Inventory Management policy, tools and processes.
The successful candidate will report to the THV Director of Business & Commercial Operations for Europe.
Key Responsibilities:
Lead the team:
provide structure, guidance and support to reach objectives; coach team members in their personal development plans; actively lead by example demonstrating high quality standards; set expectations for challenging status quo and fostering continuous improvement, for self-explanatory and transparent communication to the Field team, and for simplifying processes and tools for users
Efficient communication to the Field:
Gather content/topics from various Teams: Training & Development, Medical Affairs, Marketing, Operations, etc.
Lead prioritization process of topics and content with Commercial Leaders
Optimize communication across various channels and tools: virtual meetings (quarterly and ad hoc), Showpad, Newsletter, saleforce.com etc.
Publish activity & usage reports: attendance to Field Updates virtual meeting, Showpad usage for Field and customers, Newsletter reading, etc. Give actionable insights to Commercial leaders
Field reporting tools:
Currently consist in SFDC reports, QlikSense dashboards, Anaplan models and Excel files
Maintain and improve the current reports and tools to give the most flexible visibility on Field performance
Convert remaining excel reports to QlikSense
Focus on UX and user's feedback – create community of Field Tools Super Users
Variable compensation calculation:
Ensure that quarterly bonus payout for the Field is calculated accurately and on time
Optimize end to end process, from input validation (new Field members, compensation data, actual performance vs target) to communication of final quarterly payout to all individual field members
Field Inventory Management (FIM):
Maintain and improve FIM policy for managing THV kits in consignment in hospitals: cycle count reconciliation process, returns, optimization of inventory management cost, etc.
Train the Field Team on the policy
Work with IT to improve FIM tools and reports: proactively collect feedback from users and propose improvements
What is it like to work at Edwards Lifesciences in the Czech Republic?
As a global leader in patient-focused medical innovations, we offer rewarding opportunities and exciting challenges in a truly international, dynamic and friendly work environment.
We are committed to fostering a diverse and inclusive work environment where all employees can grow, personally and professionally. To achieve this, we offer on-the-job development, training opportunities and the support and guidance provided by dedicated employee groups (the Edwards Network of Women, Edwards Foundation charity team, sustainability activities, and others).
Edwards Lifesciences in the Czech Republic also offers the following benefits:
Competitive Compensation and Benefits package such as; 25 days holidays, 3 sick days per year
Flexible working hours, remote working
Pension Plan Risk Life Insurance
Virtual Medical Clinic (online access to healthcare)
Meal Benefits
Service Awards
Enhanced Sick Leave Benefits
Flexible Benefit Plan (Cafeteria)
Employee Stock Purchase Program
Employee Assistance Program
Comprehensive Wellness Program including onsite gym, Yoga, Pilates or SM System classes, massages, fresh fruit in the office, healthy lifestyle workshops, educational events, charity activities and much more.
Benefits are regulated by an internal policy which contains the full details regarding the entitlement and conditions for the benefits. Benefits policy and components may vary by location.
Preferred experience
Education and Experience:
Bachelor's degree
5+ years of relevant experience with increasing responsibility in Operations and Reporting, preferably in the medical sector
Strong Management skills
Clear communication
Strong interpersonal skills
Customer oriented
Project Management skills
Languages: English, any additional European language is a plus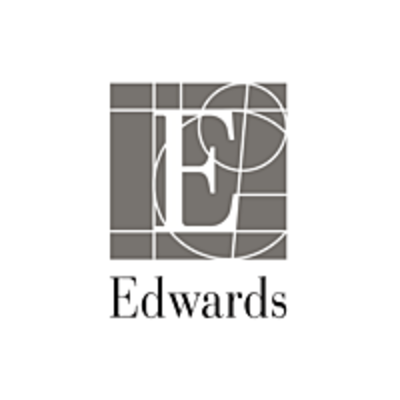 Edwards Lifesciences
Máte záujem o túto ponuku?
Questions and answers about the offer
Zdieľať na LinkedIn

Zdieľať na Facebooku

Zdieľať na Twitteri