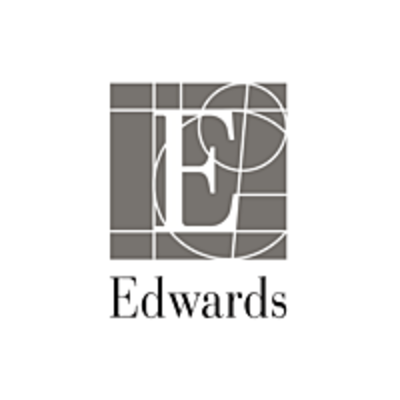 Edwards Lifesciences
Senior Engineer, Analytics Platform
Zmluva na dobu neurčitú

 

Vzdelanie:

3-ročné vysokoškolské štúdium

skúsenosti:

> 5 rokov
Spoločnosť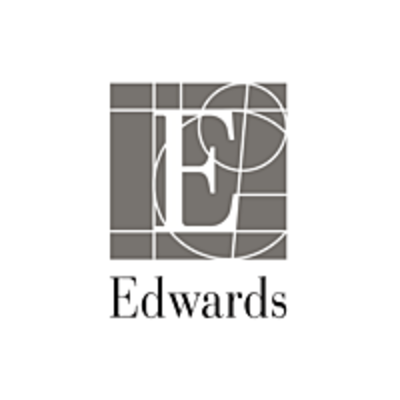 Edwards Lifesciences
Zdravie

Od 250 do 2000 zamestnancov
Pracovná ponuka
Senior Engineer, Analytics Platform
Zmluva na dobu neurčitú

 

Vzdelanie:

3-ročné vysokoškolské štúdium

skúsenosti:

> 5 rokov
Who are they?
Edwards Lifesciences is the global leader of patient-focused medical innovations for structural heart disease and critical care monitoring. They are driven by a passion for patients, dedicated to improving, enhancing and saving their lives.
There are more than 300 employees in the Prague business center, and more than 14,000 globally. The Edwards Prague office has a broad range of regional and global roles. The employee population in the Prague office is very diverse with more than 30 nationalities represented, therefore, English is the language spoken by all.
Joining Edwards means innovating, pushing boundaries and being creative while always putting patients first. It means solving challenges with colleagues who share a sense of urgency, optimism, and enthusiasm, colleagues who are focused on testing their limits and taking ownership. And it means that employees are empowered to get the job done by taking charge of their work, health and career.
Job description
Edwards Lifesciences is hiring a Sr. Analytics Engineer, highly skilled on Snowflake complemented by AWS data engineering skills. The candidate would build reusable ingestion, curated deliverables solutions for analytics. The candidate will partner with architects, project managers and business partners and be at the forefront of delivery to define end to end solutions.
The candidate will also partner closely with other developers and architects in ensuring that the BI offerings follow best industry standards.
The candidate will design, build and optimize the Enterprise Analytics platform. They will be responsible for solving complex and high scale (billions of records) and high velocity data challenges. In addition, they will provide subject matter expertise on technology decisions, while developing and promulgating the Enterprise data and analytics standards and practices necessary to realize and sustain systems.
Key Responsibilities:
Consultation & Estimation – Consult with project managers, system analysts, and solution architects to assess requirements, identify solution options, and plan and estimate related work efforts.
Technology Implementation & Qualification – Work with solution architects to evaluate, implement, and qualify new technologies especially in the Snowflake ecosystem / AWS domain.
Solution Implementation & Testing – Independently design, deliver and deploy data marts with minimal guidance following set practices and guiding principles.
Planning & Coordination – Work with global delivery teams to plan releases, coordinate development activities, and drive accountability among development teams.
Standards & Practices – Develop, promote, and maintain standards and best practices for all aspects of BI service delivery, particularly development and testing.
Research & Development – Stay current with industry and technology trends and evaluate potential value and applicability to the Edwards environment.
Platform Enhancement & Optimization – Work with the development team and product owners to identify and execute enhancements and performance tuning opportunities.
Lead efforts to introduce, engineer and optimize AWS and Snowflake cloud data platform processes and systems by assessing business needs and architecting, proposing and implementing data management solutions.
Develop and design of models for complex analytical and data warehouse systems including performing tasks related to database design, data analysis, data quality, metadata management and support.
What is it like to work at Edwards Lifesciences in the Czech Republic?
As a global leader in patient-focused medical innovations, we offer rewarding opportunities and exciting challenges in a truly international, dynamic and friendly work environment.
We are committed to fostering a diverse and inclusive work environment where all employees can grow, personally and professionally. To achieve this, we offer on-the-job development, training opportunities and the support and guidance provided by dedicated employee groups (the Edwards Network of Women, Edwards Foundation charity team, sustainability activities, and others).
Edwards Lifesciences in the Czech Republic also offers the following benefits:
Competitive Compensation and Benefits package
Flexible working hours, remote working
Pension Plan Risk Life Insurance
Virtual Medical Clinic (online access to healthcare)
Meal Benefits
Service Awards
Enhanced Sick Leave Benefits
Flexible Benefit Plan (Cafeteria)
Employee Stock Purchase Program
Employee Assistance Program
Comprehensive Wellness Program including onsite gym, Yoga, Pilates or SM System classes, massages, fresh fruit in the office, healthy lifestyle workshops, educational events, charity activities and much more.
Benefits are regulated by an internal policy which contains the full details regarding the entitlement and conditions for the benefits. Benefits policy and components may vary by location.
Preferred experience
Education and Experience:
Bachelor's degree or higher in STEM or a related discipline.
6+ years of experience in Information Technology with 5+ years of experience in Business Analytics domain.
Snowflake (SnowPro or advanced) certification is strongly preferred. Depth of knowledge in the Snowflake ecosystem is a must-have.
Expertise in SQL, Stored Procedures, UDFs with strong background in Javascript and Python is mandatory.
Exposure to advanced Snowflake methodologies and offerings like Snowpark, external functions, Java UDFs, Masking Policies etc. is a huge benefit.
Expertise in Snowpark and/or Lambda functions to ingest large volumes of data at the moment of arrival in S3 would be optimal.
Strong skills in Data modeling and creating highly scalable data marts will give this candidate an added edge.
Knowledge of RBAC, secure views and other data segregation techniques as well as depth of knowledge in Snowflake Role design will be preferred.
The candidate will have experience with Agile frameworks and DevOps.
Preferred Qualifications:
Snowpro or advanced Snowflake certification.
AWS, GCP or Azure certification in cloud technologies.
Excellent documentation and interpersonal relationship skills with ability to drive achievement of objectives.
Strong interpersonal and leadership skills.
Strong written and verbal communication skills including the ability to communicate at various levels within an organization and to explain complex or technical matters in a manner suitable for a non-technical audience.
Additional Skills:
Proven successful project management skills
Excellent documentation and communication skills and interpersonal relationship skills including negotiating and relationship management skills with ability to drive achievement of objectives
Extensive knowledge of modern databases and/or data stores (e.g, Snowflake, Redshift, Athena)
AWS, GCP or Azure certification in cloud technologies.
Understanding and knowledge of enterprise information systems such as ERP, PLM, CRM, QMS, etc (such as JDE, SAP), PLM (TeamCenter, Agile), MES (such as CAMSTAR, APRISO, etc), CRM (such as Salesforce.com) APS (such as JDA, Manugistics, i2, SAP), QMS (such as Pilgrim, TrackWise, Master Control), LIMS (such as Labware), Calibration and Maintenance (such as Blue Mountain or Maximo) preferred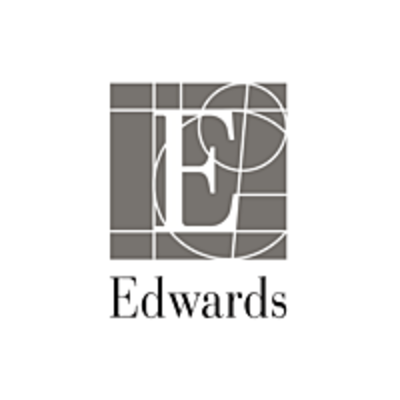 Edwards Lifesciences
Máte záujem o túto ponuku?
Reagovať na ponuku
Questions and answers about the offer
Zdieľať na LinkedIn

Zdieľať na Facebooku

Zdieľať na Twitteri