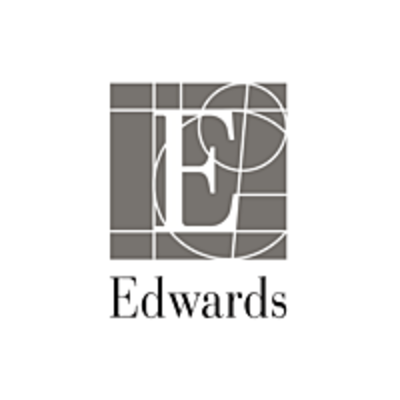 Edwards Lifesciences
Manager, Data Analytics
Zmluva na dobu neurčitú

 

Vzdelanie:

3-ročné vysokoškolské štúdium

skúsenosti:

< 6 mesiacov
Spoločnosť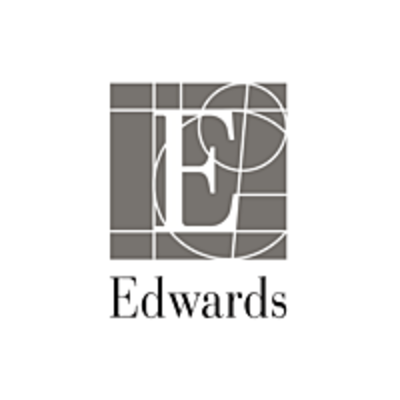 Edwards Lifesciences
Zdravie

Od 250 do 2000 zamestnancov
Pracovná ponuka
Manager, Data Analytics
Zmluva na dobu neurčitú

 

Vzdelanie:

3-ročné vysokoškolské štúdium

skúsenosti:

< 6 mesiacov
Táto pozícia bola obsadená!
Who are they?
Edwards Lifesciences is the global leader of patient-focused medical innovations for structural heart disease and critical care monitoring. They are driven by a passion for patients, dedicated to improving, enhancing and saving their lives.
There are more than 300 employees in the Prague business center, and more than 14,000 globally. The Edwards Prague office has a broad range of regional and global roles. The employee population in the Prague office is very diverse with more than 30 nationalities represented, therefore, English is the language spoken by all.
Joining Edwards means innovating, pushing boundaries and being creative while always putting patients first. It means solving challenges with colleagues who share a sense of urgency, optimism, and enthusiasm, colleagues who are focused on testing their limits and taking ownership. And it means that employees are empowered to get the job done by taking charge of their work, health and career.
Job description
This new role within the organization will consolidate data analytics activities previously done by several members of the team into one organizational role. Key functions include data sourcing, storage, analysis and reporting. The incumbent will manage one data analyst.
Systems excellence
Manage development and use of tools used in data analytics process including Alteryx, Salesforce.com, Qlik and Anaplan. Advise on best solutions for managing all data processes. Drive development of tools utilizing internal Edwards and external contractors to ensure timely delivery of solutions. Manage calendar turnover processes including forecast or scenario versioning.
Data collection processes
Manage process of field data collection. Ensure Salesforce.com and Anaplan processes run smoothly through high levels of quality communication with all process stakeholders. Ensure maintenance of field data collection tools through timely development execution. Data collection consists of competition, account profile, and forecast data.
External data sourcing
Build and fill data repositories for key external data. Ensure flow of external data from government statistical sources. Build processes to source data from external websites. Synthesize external data for use by combining with existing data. Search for and source new data as required.
Intelligence generation
Generate insights into what data mean for Edwards THV business unit. Liaise with strategy and pricing teams to develop better understanding of key trends in market and business. Demonstrate through data the cause and effect of actions in the market.
What is it like to work at Edwards Lifesciences in the Czech Republic?
As a global leader in patient-focused medical innovations, we offer rewarding opportunities and exciting challenges in a truly international, dynamic and friendly work environment.
We are committed to fostering a diverse and inclusive work environment where all employees can grow, personally and professionally. To achieve this, we offer on-the-job development, training opportunities and the support and guidance provided by dedicated employee groups (the Edwards Network of Women, Edwards Foundation charity team, sustainability activities, and others).
Edwards Lifesciences in the Czech Republic also offers the following benefits:
Competitive Compensation and Benefits package
Flexible working hours, remote working
Pension Plan Risk Life Insurance
Virtual Medical Clinic (online access to healthcare)
Meal Benefits
Service Awards
Enhanced Sick Leave Benefits
Flexible Benefit Plan (Cafeteria)
Employee Stock Purchase Program
Employee Assistance Program
Comprehensive Wellness Program including onsite gym, Yoga, Pilates or SM System classes, massages, fresh fruit in the office, healthy lifestyle workshops, educational events, charity activities and much more.
Benefits are regulated by an internal policy which contains the full details regarding the entitlement and conditions for the benefits. Benefits policy and components may vary by location.
Preferred experience
Education
BSc OR MSc in a relevant course - Data sciences, engineering or general sciences an advantage
Key Competencies
Demonstrated experience working with a range of professionals to help navigate through complex situations
Experience in Market Analysis, Modeling/ Forecasting preferred
Experience working in a multicultural environment
Proven expertise in both Microsoft Office Suite, including advanced Excel
Business Intelligence software (Tableau) experience preferred
Excellent documentation and communication skills and interpersonal relationship skills including negotiating and relationship management skills with ability to drive achievement of objectives
Fluent in English required
Extensive understanding and interpretation of pricing strategy
Extensive understanding of related aspects of processes and/or systems
Ability to develop and integrate metrics into the projects and operations that clearly demonstrate value to the business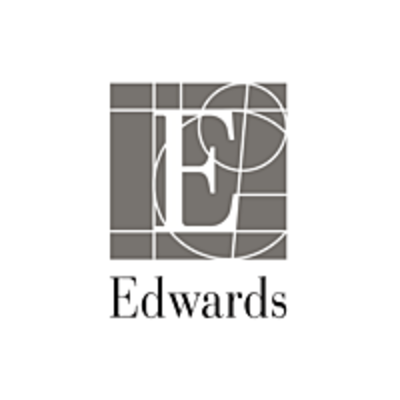 Edwards Lifesciences
Máte záujem o túto ponuku?
Questions and answers about the offer
Zdieľať na LinkedIn

Zdieľať na Facebooku

Zdieľať na Twitteri