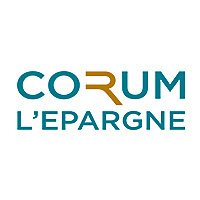 CORUM L'Épargne
QA Automation Engineer
Zmluva na dobu neurčitú

 

Paris

Možnosť pracovať čiastočne na diaľku

Magisterský stupeň vzdelania

> 5 rokov
Spoločnosť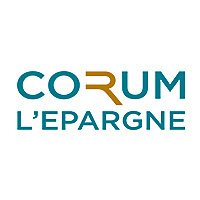 CORUM L'Épargne
Commercial Real Estate, FinTech / InsurTech, Finance
Pracovná ponuka
QA Automation Engineer
Zmluva na dobu neurčitú

 

Paris

Možnosť pracovať čiastočne na diaľku

Magisterský stupeň vzdelania

> 5 rokov
Táto pozícia bola obsadená!
About
Où investir votre épargne ? CORUM L'Épargne répond à cette question avec des solutions d'investissement transparentes et accessibles à tous.
Les objectifs de performance, ambitieux, sont tenus dans la durée : plus de 6% par an avec son produit phare depuis 2012 (non garanti)
CORUM veut que ses produits soient simples et clairs pour tous : ses 50 000 épargnants savent à tout instant en quoi et à qui leur épargne est utile, combien elle rapporte
CORUM définit avec ses épargnants la solution qui correspond à leurs besoins et leurs possibilités d'épargne : chacun peut se constituer un patrimoine diversifié quels que soient ses moyens et connaissances
Le groupe appartient à ses managers : son capital est détenu à 100 % par 11 d'entre eux. Ayant toujours été 100% indépendant et rentable, le groupe est maître de son destin depuis le premier jour. Pas de course à la levée de fonds ou au financement pour réaliser ses projets. CORUM a choisi d'investir massivement sur la construction de sa propre équipe Tech : recrutement de nouveaux talents, développement de nouveaux produits/fonctionnalités, optimisation des parcours client etc. Cet investissement est autofinancé par la rentabilité du Groupe.
Pour accompagner son développement, CORUM s'engage dans la course en solitaire aux côtés de Nicolas Troussel, skipper chevronné, sur un nouveau bateau doté des dernières innovations technologiques et taillé pour la performance, dans le but de véhiculer ses valeurs de transparence, de dépassement de soi, d'engagement et de gestion du risque.
Job description
QA Automation Engineer
Your Role
As part of the IT organization, you will join the Software Quality Assurance team and work closely with Product Owners, Devops, Backend and Frontend Developers to ensure we always deliver the best experience to our users. Building automation projects from scratch under the control of Head of Quality, your goal will be to strengthen Corum's solutions.
Your Missions
Ensure that anomalies are detected as early as possible, while allowing teams to iterate quickly and frequently.
Collaborate with Product Owners, developers and QA Analysts, understand the needs to bring the better automation scenarios to have the better test coverage possible.
Bring a "Quality Vision" to the team, being able to share it on a Grooming or any kind of interaction with the developers, Product Owners etc.
Being able to build or co-build a Test-Mapping to identify for each perimeter test-coverage datas.
Think out-of-the-box and come up with unanticipated test scenarios, being in capacity to anticipate the potential vulnerabilies of the system.
Advocate for quality at all stages of the product development cycle.
Provide constructive feedback on the overall user experience by putting yourself in the shoes of a real customer.
Keep up-to-date with the QA industry's best practices, tools and techniques.
Continuously look for ways to improve the Quality Assurance processes.
Preferred experience
Your Profile - What you bring
A strong experience in software automation.
A technical knowledge about JS & automation tools like Cypress.
You love technical challenges and problem-solving.
You have a passion for quality and a good attention to details.
You're above all a team player and have great communication skills.
You have a full professional French and English proficiency.
You see the Quality as a "way of thinking" and like to share it with people around you.
You're always searching for a better efficiency "Doing it good today doesn't mean you can't do it better tomorrow".
Being autonomous and proactive is a must, you're here not only to execute but to add your own knowledge and vision !
Your Profile - What would be a plus
Experience with Microsoft-related technologies (C#, .Net, Dynamics, Navision, Azure Pipelines…).
Experience with building or co-building a Prod-monitoring system.
Experience with performance testing.
As we are using Microsoft Dynamics as a CRM and Azure Pipelines for our CI/CD, a first experience with those compenents would be a great add to your profile.
Corum - What WE bring !
A very nice and cozy office in Paris (8ème arrondissement).
A work-from-home days policy.
A great team of talented people with a huge sense of commitment to collaborate with.
An opened, listening way-of-work where everyone can have an impact, bring new ideas, new tools, processes and more !
A good working atmosphere, with a good mix between fun and focus behaviors.
Recruitment process
Process de recrutement par Visio uniquement :
-Premier point avec le Head of Quality,
-Second point avec une personne de la partie Product ou Tech
-Des speeds meetings avec la DRH & 2 Partners, plus focalisé sur les Core Values.
This content is blocked
Youtube cookies are required to show you this content
Questions and answers about the offer
Pridať medzi obľúbené

Zdieľať na Twitteri

Zdieľať na Facebooku

Zdieľať na LinkedIn
Vybrali sme tieto články, ktoré by vás mohli zaujímať
Inšpirujte sa týmto výberom článkov