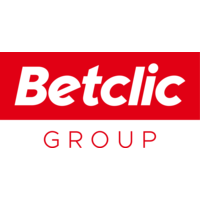 Betclic Group
Head of Product Design H/F
Zmluva na dobu neurčitú

 

Bordeaux

Bez dokladu o vzdelaní
Spoločnosť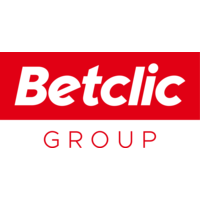 Betclic Group
Mobilné aplikácie

Od 250 do 2000 zamestnancov
Pracovná ponuka
Head of Product Design H/F
Zmluva na dobu neurčitú

 

Bordeaux

Bez dokladu o vzdelaní
Who are they?
Entreprise française leader en Europe sur les paris sportifs et les jeux en ligne, Betclic c'est :
🧑‍🤝‍🧑 11 millions de joueurs vibrants au rythme des compétitions sportives
⭐️ Une offre très large de paris sportifs, de poker, de jeux de casino et de paris hippiques en ligne
⚽️ Plus de 50 sports ouverts aux paris
📅 300 000 évènements sportifs disponibles aux paris chaque année
🖥 60 000 évènements sportifs diffusés en live chaque mois
🎰 Plus de 3 000 jeux de casino à expérimenter
🃏 Plus de 2 millions de parties de poker jouées chaque mois
🚀 De nombreux partenariats officiels en France tels que la FFF, Ligue 1 Uber Eats, la Coupe de France, le Top 14 de Rugby (LNR), la Betclic Elite en basket-ball (LNB), l'UBB, les Boxers de Bordeaux…
Depuis sa création en 2005, Betclic est une société de technologie "mobile-only", animée par une passion inébranlable pour le sport. Guidé par l'émotion et le plaisir du jeu, Betclic développe des applications de divertissement mobile et place ses clients au cœur d'une expérience de jeu unique en innovant avec agilité et rapidité pour offrir toujours plus de jeux et plus de fun à ses joueurs.
Notre ambition ? Proposer à nos clients l'expérience de jeu la plus divertissante grâce à des applications simples, immersives et innovantes.
Betclic, dont le siège est à Bordeaux, est une entreprise multiculturelle et internationale qui compte plus de 38 nationalités parmi ses 800 collaborateurs répartis dans 5 pays d'Europe : France, Italie, Malte, Pologne, et Portugal.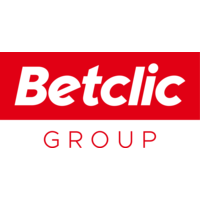 Visit the profile
Rencontrez Julie, Head of Casino & Poker
Job description
WE ARE BETCLIC
A leader in Europe in sports betting and online games, Betclic is a French company with:
🧑‍🤝‍🧑 11 million players vibrating to the rhythm of sports competitions
⭐️ a wide range of sports betting, poker, casino games and online horse betting
⚽️ More than 50 sports open to betting
📅 300,000 sports events available to bet on each year
🖥 60,000 live sporting events broadcast each month
🎰 More than 3,000 casino games to try out
🃏 Over 2 million poker games played each month
Since its inception in 2005, Betclic has been a "mobile-only" technology company driven by an unwavering passion for sport. Guided by the emotion and fun of the game, Betclic develops mobile entertainment applications that place its customers at the heart of a unique gaming experience and innovate with agility and speed to offer more games and more fun to its players. Our ambition? To provide our customers with the most entertaining gaming experience with simple, immersive and innovative applications.
Headquartered in Bordeaux, Betclic is a multicultural and international company with more than 38 nationalities among its 800 employees in five European countries: France, Italy, Malta, Poland and Portugal.
The profiles sought are those who have the ambition to build as a team, are ready to take up challenges, each more exciting than the next, and those who have a desire to create solutions offering a new and unique customer experience.
Does the world of sport and games excite you? Do you like challenges and participating in our collective effort?
Betclic invites you to join the adventure!
#JoinBetclic #WeAreBetclic
ENTER THE GAME
We are currently looking for a Head of Product Design to help us create an awesome experience for all of our players around the world.
Betclic designers are thoughtful generalists. As head of Product Design, you'll be responsible for driving and leading product design vision, strategy, and operational initiatives for an experience that exceeds Betclic users' expectations.
Your Role :
Own the product design process, from users' Problems to efficient pixel-perfect solutions to ensure Betclic experiences excellence.
Manage a team of 7+ Product Designers
Organize and animate the work of your teams to ensure design flows and experiences are incredibly simple and elegant.
Work closely with Product & engineering teams to deliver an intuitive and easy-to-use App experience.
Partner with Product Managers, Engineers, Data analysts, Brand Design & Marketing to oversee the user experience of a product from conception until market launch
Contribute to high-level strategic decisions with the rest of the product team.
Spread the Product, Design, and user-centric cultures inside the company.
Preferred experience
WHO WE ARE LOOKING FOR? 
Employees with a good dose of humour, respect and kindness, a little zeal and a real passion for their profession!
This job is for you if you have:
8+ years in Product design and experience in the management of designers
Experience in designing and delivering products that meet business goals
Demonstrated visual design skills, especially in the construction of visual hierarchies, and attention to detail on typography, spacing, and color.
Experience or a passion for working with design systems
Experience in using data and user research to inform design decisions.
Solid communication skills, including the ability to persuade and inspire, a knack for breaking down complex concepts, and a proactive attitude towards knowledge sharing.
Experience in designing Mobile interfaces and the ability to adapt your designs across platforms and form factors with an understanding of the opportunities and limitations of different platforms and form factors
Appetite for Sports, gaming, consumer apps & digital trends
An online portfolio demonstrating samples of launched enterprise software and UX deliverables (wireframes, journey maps, personas) is required to apply for this role.
WHAT CAN YOU EXPECT?
An attractive compensation package
25 days of paid leave and 10 days of compensatory rest
A Ticket Restaurant card® funded to the tune of 50% (10 euros/day)
A health insurance policy covered up to 100% for you and your children
A transport subscription supported up to 50% or an annual premium of sustainable mobility (200 euros for the journey home -work in sustainable transport)
A mobility pack (moving aid)
A constant focus on skills development with a personalized annual training program
Career development in an international environment
Unique premises with a rooftop designed to enjoy regular entertainment, breaks and lunches in the sun in front of the "Cité du Vin"
Sports sessions twice a week.
And the opportunity to work in a friendly, youthful and fun atmosphere!
CDI position to be filled as soon as possible in Bordeaux
Betclic Group - 117 Bacalan Wharf 33300 BORDEAUX
All of our positions are open to people with disabilities.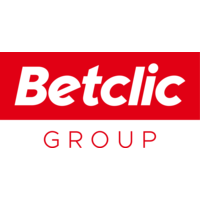 Betclic Group
Máte záujem o túto ponuku?
Reagovať na ponuku
Questions and answers about the offer
Pridať medzi obľúbené

Zdieľať na Twitteri

Zdieľať na Facebooku

Zdieľať na LinkedIn