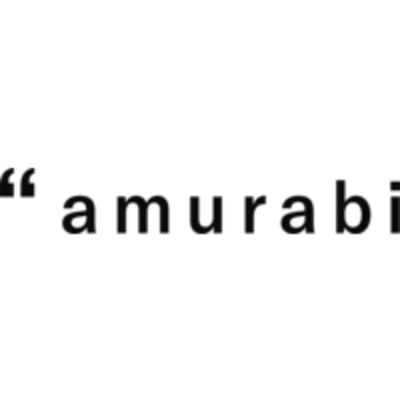 Amurabi
Innovation Project Manager
Možnosť pracovať čiastočne na diaľku
Vzdelanie:
Bakalársky stupeň vzdelania
Táto pozícia bola obsadená!
Who are they?
Who are we?
Amurabi is an award-winning legal innovation studio, bridging the gap between the law and its users. We reconcile the law with its users, creating Legal UX, as a humane, accessible and inclusive experience.
Since 2018, we've worked with the most innovative companies like King, Blizzard, Roblox, Airbus, L'Oréal, Dice, Sophia Genetics and Qonto and pioneered game-changing projects, such as "Most Innovative Privacy Project 2022" in EMEA/APAC awarded by IAPP for https://tcs.king.com/privacy-saga/ and W@Privacy.
Thanks to our R&D Lab created in 2021, we've launched the first platform to fight against dark patterns and foster user sovereignty: https://fairpatterns.com/
What does it look like in practice?
Litigation design that limits judges' cognitive load and convey complex messages efficiently
Contracts humans want to read,
Compliance programs that trigger users' ethical monitor and create ownership
Legal platforms or apps solving users' problems
Legal process and services that makes users love their lawyers
We fight against deceptive design (interfaces that deceive or manipulate users) and create "fair patterns": interfaces that empower users to make their own, enlightened and free choices. Our platform offres 3 complementary services:
Identifying dark patterns in any site or app,
Remedying them with our fair patterns (fair cookie banner, fair purchasing funnels…) and
Training all stakeholders to avoid deceptive design.
Who are our clients?
A wide range of US and EU listed groups like Roblox, Activision, Blizzard, Airbus, L'Oréal, Danone, Christian Dior Couture, Orange, Moët Hennessy, innovative scale ups like Sophia Genetics and Qonto and public sector organizations like the French Data Protection Authority (CNIL), the French National School for Judges (ENM), or the French Prime Minister Services.
What about the team?
We're a diverse, multi-disciplinary team of designers, EU and US lawyers, experts in neurosciences, user researchers and project managers, all passionate about human-centric legal innovation. We are all self-starters and doers, driven by our purpose to bridge the gap between the law and its users, thus strengthening democracies.
Job description
What's the opportunity?
We're growing fast and we're looking for a project manager to face ever more challenging projects around the world and help a small team that delivers big projects, making a difference in the legal industry.
Working with a wide variety of team members (designers, experts in neurosciences, lawyers…) you will be at the heart of the team and help run impactful projects for a wide variety of clients: fighting against dark patterns, creating legal platforms, transforming data privacy walls of text into empowering tools for users, designing litigation in 19 jurisdictions in Europe…
Direct client exposure will be a key part of this role. This is a unique opportunity to gain exposure to multi-disciplinary areas of human-centric innovation!
What are the benefits?
Remote working with regular team building activities suggested and organized by each team member in a rolling chair + gorgeous offices in central Paris
25 days off + French bank holidays + "me day" (B-day off)
Annual allowance to grow your skills in a non-work related field
Swile lunch vouchers
Alan health insurance
A chance to play with Rita, our Chief Happiness Officer born a shepherd's dog but she decided to change her career path to join Amurabi
"Explore the world": 1 month paid sabbatical if you stay with us 5 years
Preferred experience
Could it be you?
We're looking for a project manager with 3 to 5 years of experience, ideally in innovation agencies or other innovation-oriented environments:
rigorous and meticulous while being able to see the bigger picture
solution-oriented, thriving in continuous improvement and creating great client experience
self-starter with entrepreneurial spirit, can-do attitude
team player with excellent interpersonal and communication skills
tech literate and comfortable in learning new ways of working
curious about access to justice, user sovereignty and data privacy - no specific knowledge required, but curiosity is indispensable
at ease with basic tools such as Notion, Miro, Mentimeter
fluent in English and French
ideally familiar with user-centricity and design methodology
What you'll be doing:
Pitching projects: analyzing prospects' needs to determine how we can best address them within the range of services we offer.
Running projects: from kick-off to delivery, you will be the client's main interlocutor to ensure our projects are not "just" a success, but also a powerful and enjoyable experience. It's not just about the destination, but also about the journey! Project management also includes internal organizational tasks
Co-facilitate and analyze user workshops: our approach to law is user-centric and we always run user-workshops or user-interviews as the first step, to truly understand their needs and pain points. With the project team, you will prepare the workshops, co-facilitate with designers and analyze the insights collected, as a basis for the redesign of the project.
Coordinate a talented team: to bring the project to life, you have a 360 vision and are in charge of ensuring that each team member (lawyers, designers, developers, neurosciences experts) can bring out its best throughout the project.
Support our other project managers when necessary, support continuous improvement of internal processes, and support our R&D Lab
Support for the commercial strategy, by pitching efficiently, taking care of our network so it can grow, and overall contributing to our positive, systemic impact.
Recruitment process
Sounds like you? Send us your resume at hello@amurabi.eu, explaining why legal design and fair patterns resonate with you, specifying which projects inspire you and what you would like to bring to Amurabi and Fair Patterns.
The first step will be a video interview with one of our project managers and lawyers, then a case study, and then a cultural fit interview with our CEO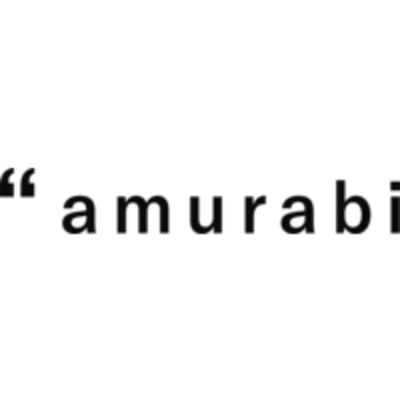 Amurabi
Máte záujem o túto ponuku?
Questions and answers about the job