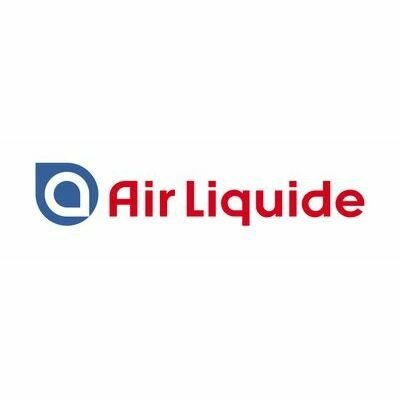 Air Liquide
Growth Marketing Manager (H/F)
Zmluva na dobu neurčitú

 

Dátum nástupu:

Vzdelanie:

Magisterský stupeň vzdelania

skúsenosti:

< 6 mesiacov
Spoločnosť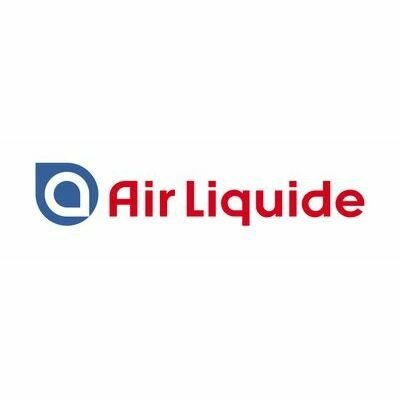 Air Liquide
Životné prostredie / Udržateľný rozvoj, Zdravie, Energetika, Digitálne technológie

> 2000 zamestnancov
Pracovná ponuka
Growth Marketing Manager (H/F)
Zmluva na dobu neurčitú

 

Dátum nástupu:

Vzdelanie:

Magisterský stupeň vzdelania

skúsenosti:

< 6 mesiacov
Táto pozícia bola obsadená!
Qui sont-ils ?
Descriptif de l'entité et de l'activité
With nearly 13,500 employees, a presence in 35 countries, and a turnover of more than 2.8 billion euros, Air Liquide Healthcare, the Health Division of the Air Liquide Group, is one of the world leaders in this field. Today, Air Liquide Healthcare is present in hospitals and patient homes to provide products, services and support programs for the prevention, diagnosis and treatment of chronic diseases or acute episodes. ALSI (Air Liquide Santé International), the health holding company, has 160 employees.
More than 400 million people are living with diabetes worldwide and are concerned in improving their quality of life. To face the rising cost of healthcare, due to this growing number of patients to treat, Healthcare systems are actively looking to transform their models, to better allocate their budgets and ensure their resilience.
Supporting several thousands people with diabetes for nearly twenty years, Air Liquide Healthcare has a unique opportunity to accelerate our business transformation towards value-based models. Our ambition is to improve the outcomes that matter to our patients, thanks to personalized care plans, and to be recognised for the value we bring, thanks to clinical & economical evidence. This value transformation is key to ensure the long term sustainability of our activity, as diabetes represents a key booster of Home Healthcare growth.
Descriptif du poste
Missions & Responsabilités
Based on the challenges at hand for Air Liquide Healthcare in Diabetes, a strong digital marketing support and a demanding external and internal communication roadmap are required.
Reporting to the Diabetes Marketing Director, the employee will lead the growth marketing strategy and initiatives to increase the online KPIs (acquisition, engagement and retention) and will work closely with all members of the Diabetes Program team, the Market Access & Evidence team, the Patient Centricity team, the Digital & IT team, and the Partnerships team to ensure successful outcomes for the Program.
He/she will call on the expertise of the Legal, Digital & IT, and Procurement & Explor! center teams when necessary. He/she will work closely with the clusters and subsidiaries concerned by his/her scope.
The role include the following objectives:
- Lead the growth marketing strategy in collaboration with the marketing team, digital/IT team and affiliates and support the affiliates to develop their local strategies to meet their digital marketing objectives
- Identify, develop, & optimize growth channels to drive online growth (acquisition, engagement, retention), leveraging the Making Diabetes Easier ecosystem.
- Develop and support the affiliates to execute online / offline campaigns, including digital marketing, brand partnerships, on-ground activation etc. to drive traffic, increase engagement and retention of digital channels
- Analyze marketing data and user feedback (campaign results, conversion rates, traffic, etc.) to help shape future growth strategies
- Work closely with the Digital/IT team to ensure the deployment of digital tools necessary to the success of the digital marketing strategy
- Propose new initiatives to attract prospects and convert leads as well as testing new approaches to capture existing demand
- Provide inputs & expertise to drive efficacy of local marketing activities (content development and optimization, advertising, etc.)
- Define a content strategy and ensure the deployment of a content factory in close contact with the affiliates, medical affairs, internal/external coms, public affairs. A dedicated internal resource (intern) reporting to this role is supporting the content creation.
- Coordinate communication internally to make the Diabetes Program known within Air Liquide and externally to establish Air Liquide as a Diabetes company (social media, congresses, World Diabetes Day…)
- Develop a Diabetes marketing & com community internally to strengthen the relationship between the WBL and the countries developing a Diabetes activity
- Planning and executing initiatives to reach the target audience through different channels
- Working closely across teams with other teams to share ideas, feedback & present results.
Profil recherché
Profil et compétences
Master's degree
Knowledge of Diabetes is a plus
Fluent English required
Knowledge of Google tools and CRM Salesforce
Digital Marketing skills (SEO, Social Media)
Prior experience in a similar role
Excellent analytical skills and leverage data, metrics, analytics, and consumer behavior trends to generate creative ideas
We are looking for someone who has a good sense of organization, who is rigorous, autonomous,and eager to learn, proactive, a great team player, strong problem solvers, and beyond all of it… someone who is ready to change the world!
Informations complémentaires
Geographical location: 92-Bagneux
National collective agreement: Chemistry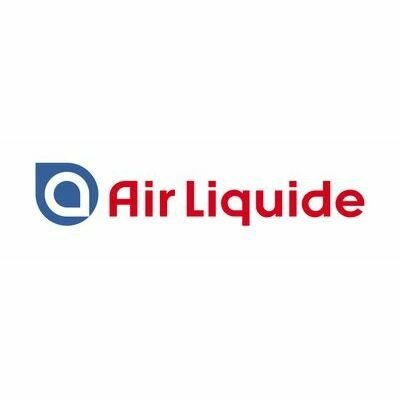 Air Liquide
Máte záujem o túto ponuku?
Questions et réponses sur l'offre