The dangerous world of natural disaster workers
26. 1. 2022 - aktualizované 15. 3. 2022
5 min.
The United States has experienced a number of natural disasters in recent years: unprecedented heatwaves in the northwest, devastating tornadoes in the Midwest, catastrophic hurricanes coming from the Gulf of Mexico. Following all of these events, a growing number of workers is being deployed across the country to rebuild towns torn apart by nature. Many of these people become injured on the job or are exploited by unscrupulous employers. Some have died trying to do their jobs. Despite the hardships, they are willing to endure dangerous working conditions to forge a better economic future for themselves, their families and their communities. We've gathered testimonies from a handful of those working to repair the damage done by such disasters.
'The work is hard, but being able to make families happy by rebuilding their damaged homes makes me very proud'
Mariano Alvarado, 'storm chaser', 44
Alvarado is originally from Honduras where he was a fisherman, but a severe drought attributed to global warming left him without work. "I decided to come to the United States to escape the poverty in my country. It's sad, but it was the only way to support my family," he said. Ironically, it is now thanks to natural disasters that Alvarado earns a living: he was hired by a reconstruction company that responds to natural disasters in every corner of the country. He took the job even though rebuilding damaged infrastructure can be very dangerous, sometimes even life-threatening. "A few years ago, during a rainstorm, I was working on restoring the roof of a house and the repair company did not provide me with a safety harness. I slipped off that roof and fell onto the concrete driveway. The company took no responsibility for this work accident. I was taken to hospital and fell into a coma. I didn't have health insurance, so I ended up with huge medical bills afterwards," he said.
This kind of situation is very common in Alvarado's industry, but workers do not report their employers as they fear their undocumented status will be used against them. Some employers threaten to call ICE (Immigration and Customs Enforcement) and workers fear they may be deported. To this day, Alvarado lives with the symptoms of his accident. He has lost some of his vision and has constant headaches, yet he continues to work. "*I have to keep going, even with all these problems, because I have a family (to care for) and children to feed, so I have to fight through the pain," he said. "The work is hard, but being able to make families happy by rebuilding their damaged homes makes me very proud."*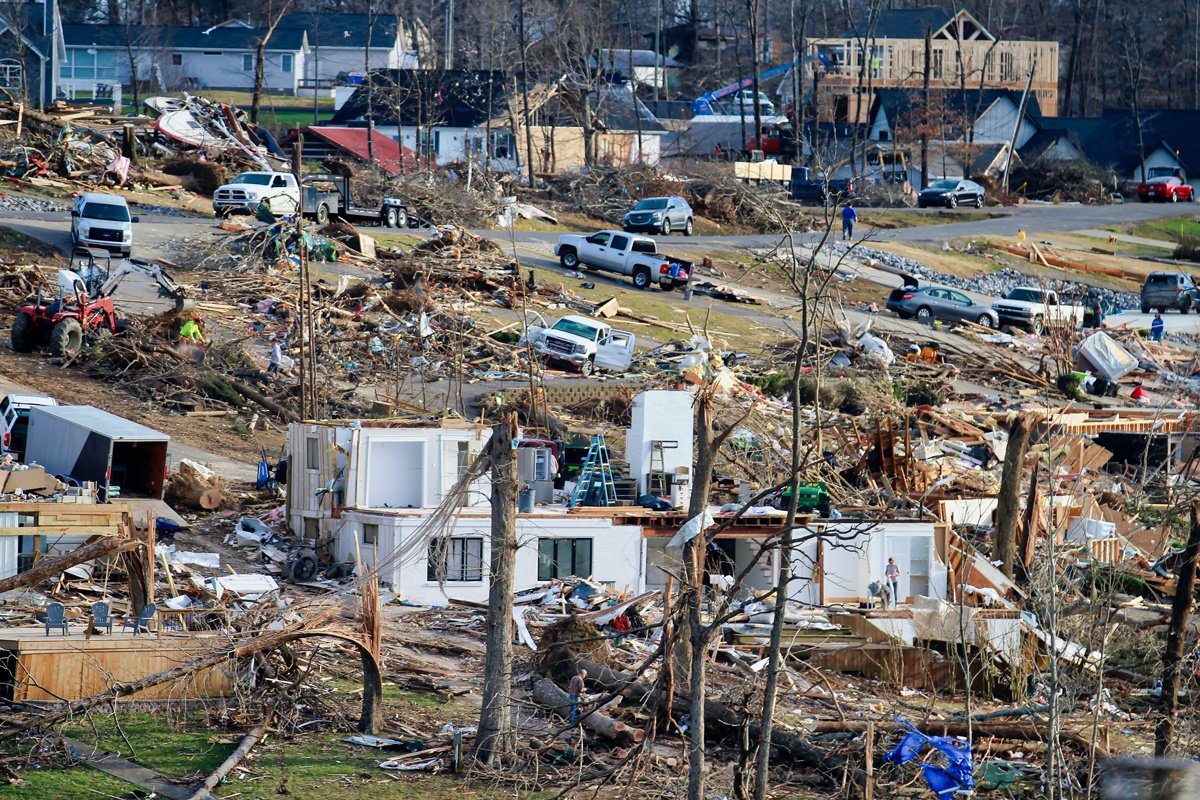 'We are no match for nature's fury, but that's why the Resilience Corps was created'
Tonya Freeman-Brown, New Orleans Resilience Corps member, 53
The Resilience Corps, which was launched in October 2020 in New Orleans by the non-profit organization Resilience Force, mobilizes workers to help the city recover from natural disasters. The organization has 40 workers, mostly made up of people who lost their jobs during the pandemic. The Resilience Corps provides workers with courses to retrain in construction and community-building jobs. Among them is Tonya Freeman-Brown, who started working there after losing her job as a massage therapist. Now working full-time, she earns up to $18 an hour assisting those whose homes have been damaged.
When Hurricane Ida hit New Orleans in September 2021, the 240mph winds left a trail of destruction. "We are no match for nature's fury, but that's why the Resilience Corps was created. Our organization's goal is to help the most vulnerable residents of New Orleans bounce back from such a disaster," she said. Once the hurricane had passed, Freeman-Brown and her colleagueswent around the neighborhoods distributing food and water, and making sure people were okay. Several weeks later, after power had been restored to the city, she and her team were able to begin rebuilding damaged homes and assisting those making claims on their home insurance.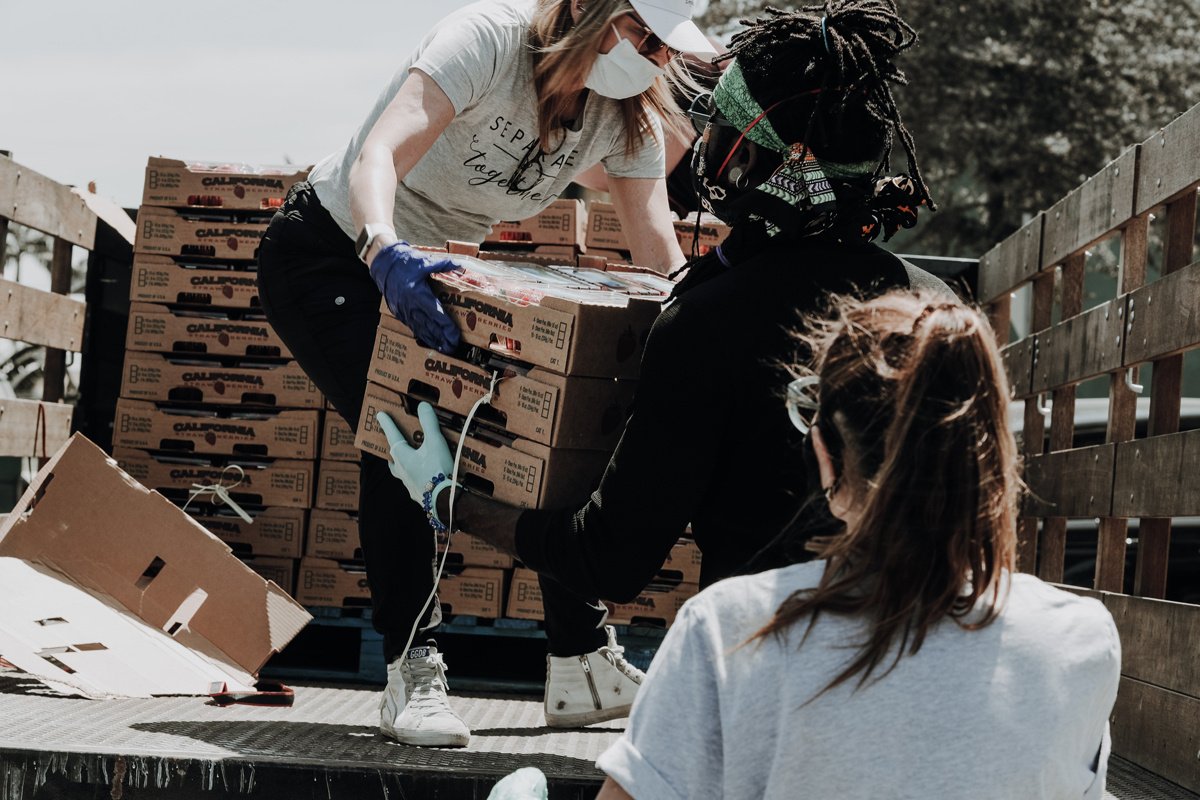 'I was constantly away from my daughter. If only I could have found another way to earn a living sooner'
Bellaliz Gonzalez, former disaster repair worker, 54
In Venezuela, Bellaliz Gonzalez was an environmental engineer and managed several of the country's national parks. In the late 2010s, she applied for asylum in the United States and turned to manual labor to earn a living. For a little over three years, she has been repairing the damage inflicted by hurricanes, fires, floods, and tornadoes at universities, factories, airports and other sites across more than seven US states. This was a job in which she felt "useful" and that allowed her to explore the country.
In the depths of the Covid crisis in 2020, Gonzalez decided to change jobs after she had to go to a flood-ravaged area of Michigan that seemed to be ignoring health advice. "There were several of us that day restoring the local hospital that had called on our services, but there were no Covid-19 health protocols in place," she said. "Our supervisors didn't even give us masks! We were treated like animals. They didn't care about our health or our lives. They didn't care that we were in the middle of a pandemic. As a result, many of my colleagues caught Covid. I got sick with a fever, but thankfully, I was negative."
Since then, the Venezuelan woman has partnered with Resilience Force, the national association that mobilizes and advocates for workers like her. "This reconstruction work would not be happening without immigrants like us in this country," she said. "We risk our lives more, yet we are the lowest paid, or not paid at all in some abusive cases. Our employers do not respect us. This job is hard… I was constantly away from my daughter. If only I could have found another way to earn a living sooner." Having moved far away from that environment, she is now employed on a temporary contract in the pharmaceutical industry in Florida.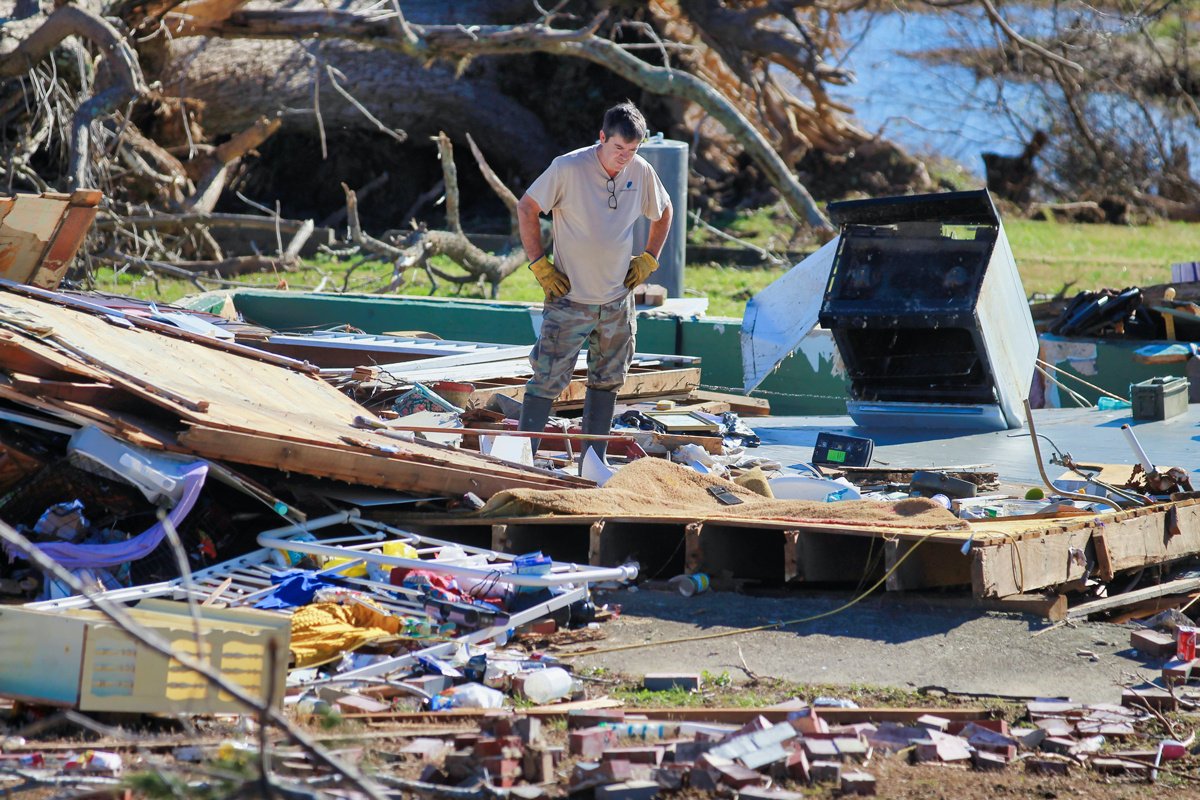 'This job is so rewarding for me. It exceeds all ambitions I had as an actor'
Claudio Venancio, New Orleans Resilience Corps member, 33
In October 2020, after losing his acting job due to the pandemic, Claudio Venancio joined the Resilience Corps in New Orleans. In August 2021, he was promoted to team supervisor and he wants to make this his career for the foreseeable future. "This job is so rewarding for me," he said. "It exceeds all ambitions I had as an actor. What makes the Resilience Corps so special is that we're always on the ground. We're very close to the local community, so it's easier for us to help the residents of New Orleans. If something goes wrong, we can fix it right away." In addition to ensuring the homes of city dwellers are rebuilt and clean after a natural disaster, Venancio helps undocumented Latino residents of the city to understand their rights and what grants are available.
In September 2021, the Washington Post found that one-third of Americans had experienced a natural disaster in their county. In August 2021, the World Meteorological Organization released a report stating that weather-related disasters have increased fivefold over the past 50 years and the economic losses they cause have increased sevenfold. The report held good news too that highlights the value of groups such as the Resilience Corps: "But, thanks to improved early warnings and disaster management, the number of deaths decreased almost three-fold." Venancio says that the workload at Resilience Corps keeps increasing because natural disasters happen every year, but, "we are extremely committed to our community and we care about turning our city around. So we are prepared to do whatever it takes to ensure the long-term safety of our people."
Photo: Unsplash
Translated by Kim Cunningham
Follow Welcome to the Jungle on Facebook on LinkedIn and on Instagram and subscribe to our newsletter to get our latest articles every day!

Hľadáte svoju ďalšiu pracovnú príležitosť?
Viac ako 200 000 kandidátov našlo prácu s Welcome to the Jungle
Preskúmať pracovné miesta