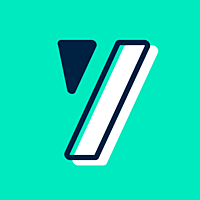 YOUSIGN
VP People & Culture (H/F/X)
CDI

 

Télétravail total possible
L'entreprise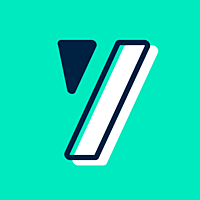 YOUSIGN
SaaS / Cloud Services

Entre 50 et 250 salariés
Le poste
VP People & Culture (H/F/X)
CDI

 

Télétravail total possible
Who are they?
Chez Yousign, nous réinventons l'expérience de signature électronique grâce à une solution SaaS rapide, légale et sécurisée 100% européenne.🖊⚡
Fondée en 2013 à Caen par Luc Pallavidino et Antoine Louiset, notre scale-up est présente en France, en Italie 🇮🇹, en Allemagne 🇩🇪 et posera bientôt ses valises en Pologne 🇵🇱 !
Notre objectif ? Devenir le leader européen de la signature électronique en permettant aux indépendants, TPE, PME et ETI, de simplifier leurs flux de travail. 🤸‍♀️
🚀 Pour cela, nous mettons toutes les chances de notre côté :
2019 : nous intégrons eFounders, l'un des meilleurs start-up studio SaaS en Europe,
2021 : nous levons 30 millions d'euros auprès de eFounders et Lead Edge Capital, déjà connus pour avoir investi dans BlaBlaCar, Asana, Zoom, Spotify ou encore Uber.
Nous proposons deux solutions de signature électronique :
une web application, prête à l'emploi et accessible de n'importe où,
une API (interface de programmation d'application), qui s'intègre facilement dans les logiciels métiers
Un peu de chiffres ?
À ce jour, Yousign, ce sont :
près de 140 yousigners en présentiel dans nos bureaux de Paris et de Caen ou en télétravail total (30% des salariés) 👦💻
plus de 9000 clients qui nous font confiance quotidiennement 🤝
plus de 3 millions de signatures chaque mois 🔝
un magnifique taux de croissance annuel, qui fait de nous la scale-up de signature électronique la plus performante d'Europe 💪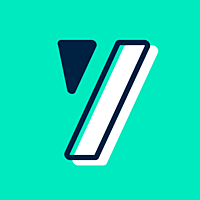 Visit the profile
Rencontrez Justine, Inbound Sales Executive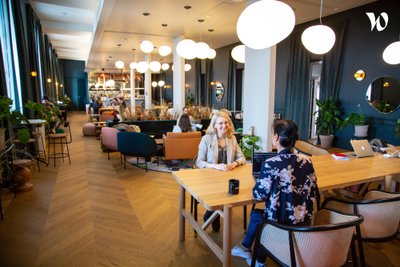 Rencontrez Kristina, Head of Talent Acquisition
Rencontrez Jean Baptiste, Engineering Manager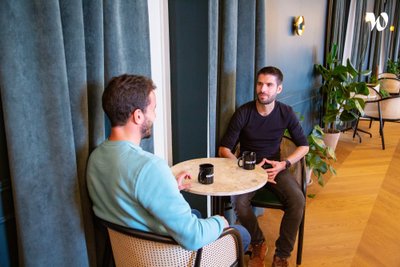 Job description
VP People & Culture @Yousign
Role & Opportunity
Reporting into Luc Pallavidino (CEO), your role as VP of People & Culture will be, among other things, to design a robust HR organisation/structure and strategy for Yousign. In addition, you'll be a member of the Comex and will participate actively in the definition of the strategy. This will happen in the context of a company expected to double in team size in the coming year, and target more than 500 people by 202
- Through your exposure to similar hyper growth businesses, you will build strong ties with the founding team and rest of the leadership (including all management layers). You will also act as a true business partner to the whole organisation and will help all managers - often first time managers - to be successful and blossom in their respective roles.
We have already launched the structuration of the HR function with:
The Talent Acquisition team, led by our Head of Talent Acquisition and Employer Brand, who has a strong experience in Talent Acquisition Function. She manages a team of 4 people.
The People Team in charge of HR BP, Admin and Office Management who is led by our Lead HR with a team of 2 based on her solid experience in the HR function.
As the manager of the People organisation, you'll have to support the growth of this function in order to help the business hit its growth objectives. The HR team is expected to grow in line with Yousign's organic and external growth and geographical expansion. For the right entrepreneurially-minded leader, there will be a huge opportunity for impact by setting up best-in-class working practices and building a "future-ready" people and culture strategy.
Upon joining Yousign, you will quickly assess the existing HR structure, familiarise yourself with people practices and with the company as a whole. You will set up new strategies and processes around talent acquisition, onboarding, productivity, happiness and retention of Yousign employees (retention is not an issue today but it will evidently become a topic to work on as the business grows). The main challenges for Yousign's HR function in 2022 will relate to:
hiring talent across the board (mainly Engineering/Product and Go-to-Market),
support M&A operation(s) by helping team integration,
ensuring team wellbeing and motivation is high at all times,
maintaining a strong and connected company culture as the business continues to expand internationally,
ensure HR compliance in France & internationally,
and reinforce the HR BP roles.
Some of the key longer-term aims will be to establish clear talent management processes and procedures, continue to focus on employee retention and build the right tools/methods for future succession planning issues. You will also bring experience in internationalisation and potential M&A topics, where you will serve as an advisor to the executive team when entering new markets or when considering potential acquisition targets - anticipating the HR requirements that will follow as a result. Finally, you and your team should strive to embody the innovative, creative, high-energy, international, rapidly-growing nature of the business at all times.
Key Responsibilities
Own and lead the HR strategy, operations and team
Participate in the development of the Yousign's strategy as a Comex member
Carry on and iterate on the good work done by the leadership team to establish Yousign as a business with market-leading employer brand
Drive and contribute to all aspects of human resources including recruiting and retention, onboarding, performance management, learning and development, managers' skills development, employee relations and compensation strategy
Work with the CEO and wider executive team on defining/communicating the vision and culture of the company
Introduce robust career path processes and action plans for employees at all levels
Implement HR strategies for international talent acquisition and manage a team of recruiters in order to ensure a highly coordinated and impressive candidate experience
Ensure individual/team/company alignment and drive organizational design, development and effectiveness
Guide managers in hiring, leading and developing their teams - nurturing them into top performers
Maintain, upgrade and adapt Yousign's policy around compensation transparency as it goes through different stage of maturity
Ensure compliance of every social policies & practices
Set people development strategies with every department, to ensure people growth and decrease (or maintain current) turnover
Establish processes to continuously measure and improve recruitment and internal happiness/motivation KPIs (monthly barometer, etc)
Key Requirements
Humble and able to constantly question her/himself
In-depth experience in a HR management position - ideally in a demanding and fast-paced environment
Experience of recruiting in EMEA, and of HR practices in the region
Experience implementing compensation, performance management, and leadership development
Experience working with, or in, internet/tech related businesses highly preferable
Be a hands-on leader with experience managing a teams of 10+ people
Great attention to detail combined with a data-driven mindset / working style
Able to be both strategic and operational, flexing between long-term business aims and day-to-day business requirements
Experience developing and leading org design projects in a rapidly moving environment
Experience leading recruiting programmes for cross-functional talent at all levels
Able to mentor, coach and develop human capital at all levels of an organisation
Charismatic yet fun and approachable
An open and honest approach with unquestionable ethics
High standards of written and spoken English, French is a plus
Hiring Process
1st stage: First conversation with Luc Pallavidino, CEO and Cofounder, to explore the role, the business, the candidate's profile and reconfirm interest is mutual
2nd stage: Follow-up interview with Alban Sayag, COO, to go deeper into the role and assess the candidate's knowledge, skills and experiences
3rd stage: Interview with Antoine Louiset, CTO and Cofounder, to confirm cultural fit and motivation, as well as answering candidate's questions on the company vision
4th stage: Interview with Guillaume Loudenot, Finance Director, who used to lead the HR function and can share more insight
5th stage: Interview with Kristina Colak, Head of TAM, and Margaux Asseline, Lead HRBP, to confirm cultural fit and explore more in details the HR skills
6th stage: Interview with one or two Board Members / investors.
Worth knowing: Yousign's attitude towards hiring at leadership level is collaborative, transparent and adaptable by nature. The business and all stakeholders involved in this recruitment process are keen to get challenged to ensure the best fit between a candidate, the role, the business and the team.
Questions and answers about the offer
Ajouter aux favoris

Partager sur Twitter

Partager sur Facebook

Partager sur Linkedin
D'autres offres de Développement RH / Formation
Ces offres peuvent vous intéresser !
Hollis & Bean

CDI

Télétravail partiel possible

Work4

CDI

Télétravail partiel possible

Welcome to the Jungle

CDI

Télétravail total possible

Ksaar

CDI

Télétravail total possible

Bankin'

CDI

Télétravail partiel possible
Voir toutes les offres