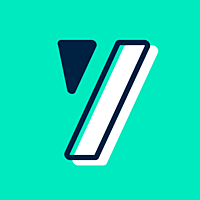 YOUSIGN
Revenue Performance & Compensation Manager (M/F/X)
L'entreprise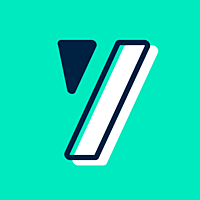 YOUSIGN
SaaS / Cloud Services

Entre 50 et 250 salariés
Le poste
Revenue Performance & Compensation Manager (M/F/X)
Who are they?
Chez Yousign, nous réinventons l'expérience de signature électronique grâce à une solution SaaS rapide, légale et sécurisée 100% européenne.🖊⚡
Fondée en 2013 à Caen par Luc Pallavidino et Antoine Louiset, notre scale-up est présente en France, en Italie 🇮🇹, en Allemagne 🇩🇪 et posera bientôt ses valises en Pologne 🇵🇱 !
Notre objectif ? Devenir le leader européen de la signature électronique en permettant aux indépendants, TPE, PME et ETI, de simplifier leurs flux de travail. 🤸‍♀️
🚀 Pour cela, nous mettons toutes les chances de notre côté :
2019 : nous intégrons eFounders, l'un des meilleurs start-up studio SaaS en Europe,
2021 : nous levons 30 millions d'euros auprès de eFounders et Lead Edge Capital, déjà connus pour avoir investi dans BlaBlaCar, Asana, Zoom, Spotify ou encore Uber.
Nous proposons deux solutions de signature électronique :
une web application, prête à l'emploi et accessible de n'importe où,
une API (interface de programmation d'application), qui s'intègre facilement dans les logiciels métiers
Un peu de chiffres ?
À ce jour, Yousign, ce sont :
près de 140 yousigners en présentiel dans nos bureaux de Paris et de Caen ou en télétravail total (30% des salariés) 👦💻
plus de 9000 clients qui nous font confiance quotidiennement 🤝
plus de 3 millions de signatures chaque mois 🔝
un magnifique taux de croissance annuel, qui fait de nous la scale-up de signature électronique la plus performante d'Europe 💪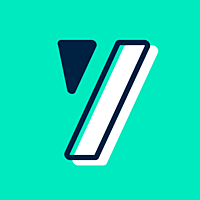 Visit the profile
Rencontrez Justine, Inbound Sales Executive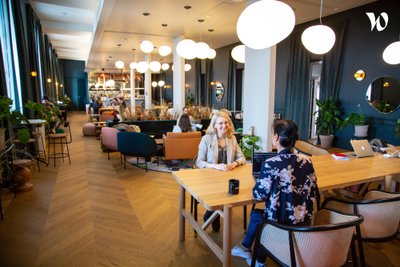 Rencontrez Kristina, Head of Talent Acquisition
Rencontrez Jean Baptiste, Engineering Manager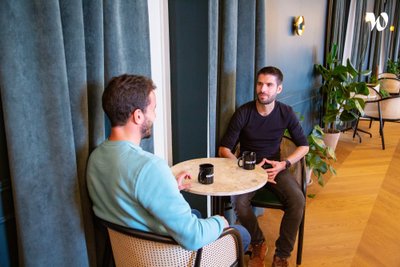 Job description
As a Revenue Performance & Compensation Manager at Yousign, you will integrate the cross-functional Operations team by working closely with finance team, sales teams, Salesforce Developers, Engineers and Data Analysts.
You will be responsible for monitoring and ensuring data quality and process optimization of all revenue-generating teams; such as sales or customer success.
Your missions:
1 - Strategic planning & forecast
Act as a key partner between the Revenue, Operations and Finance teams to ensure accurate budget planning and monitoring, and the consistency of our bottom <> up rolling forecast
In collab with the Data team, build & maintain the operational and performance modelization cockpit (MQL, SQO, Deals wons, MRR, NRR, etc) to help Revenue teams (from Demand Generation to Customer Expansion) pilot their day-to-day activities and monitor the impact of business initiatives.
2 - Target Setting & Compensation
Own & administrate our compensation tool (Amalia) used on a daily basis by Revenue Individual contributors
Design and set consistent revenue teams targets based on the analysis you will perform, perfect mix of the bottom up forecast and the strategic ambitious plan.
Validate with the managers monthly compensation plan of our Revenue teams
3 - Process optimisation, tooling and project
In direct collaboration with all the business operations managers, challenge our Revenue processes, finding optimizations in our systems to help you build trusted and used dashboards & analysis
Drive projects around revenue data request, being the main point of contact with your data partner and coordinating with the different teams to provide the company with the right answer.
Conduct ad hoc quantitative and qualitative analysis to gain deeper insights into our Sales and Service performance to support continuous improvement
Your profile :
5 years experience in business analysis or project management in a fast-paced and international environment (ideally on business strategy, sales, operational excellence or performance steering)
Previous experience of Business Modelling, target setting and/or compensation related topics
Experience presenting to C-levels roles and understand expectations
Problem solver, process oriented, ability to foster team spirit and performance
Data lover and excellent excel skills (SQL is a plus)
Excellent communication skills, curious and able to adapt in a fast moving environment
Humble and eager to learn
Your level of French is impeccable and you have good English writing and speaking skills
Why Yousign?
We're down-to-earth: We all make mistakes. Own your mistakes, share them, learn from them and continuously improve 
We trust: Trust is everything - whether that be within our company or with our clients - it's in our DNA 
We strive for excellence: We set high standards for our colleagues and ourselves. The "extra mile" is shorter when we walk it together 
We value joy: We cannot achieve long term success without joy in our work. This journey is not a sprint, but a marathon 
More About Us: 
Questions and answers about the offer
Ajouter aux favoris

Partager sur Twitter

Partager sur Facebook

Partager sur Linkedin
D'autres offres de Opérations
Ces offres peuvent vous intéresser !
Mention

CDI

Télétravail partiel possible

Work4

CDI

Télétravail partiel possible

En Voiture Simone

CDI

Télétravail partiel possible

iFeelSmart

CDI

Télétravail partiel possible
Voir toutes les offres