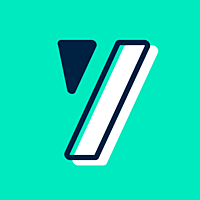 YOUSIGN
Sales Enablement Manager (F/M/X)
L'entreprise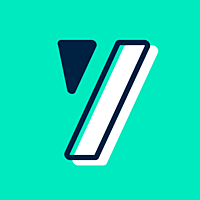 YOUSIGN
SaaS / Cloud Services

Entre 50 et 250 salariés
Le poste
Sales Enablement Manager (F/M/X)
Who are they?
Chez Yousign, nous réinventons l'expérience de signature électronique grâce à une solution SaaS rapide, légale et sécurisée 100% européenne.🖊⚡
Fondée en 2013 à Caen par Luc Pallavidino et Antoine Louiset, notre scale-up est présente en France, en Italie 🇮🇹, en Allemagne 🇩🇪 et posera bientôt ses valises en Pologne 🇵🇱 !
Notre objectif ? Devenir le leader européen de la signature électronique en permettant aux indépendants, TPE, PME et ETI, de simplifier leurs flux de travail. 🤸‍♀️
🚀 Pour cela, nous mettons toutes les chances de notre côté :
2019 : nous intégrons eFounders, l'un des meilleurs start-up studio SaaS en Europe,
2021 : nous levons 30 millions d'euros auprès de eFounders et Lead Edge Capital, déjà connus pour avoir investi dans BlaBlaCar, Asana, Zoom, Spotify ou encore Uber.
Nous proposons deux solutions de signature électronique :
une web application, prête à l'emploi et accessible de n'importe où,
une API (interface de programmation d'application), qui s'intègre facilement dans les logiciels métiers
Un peu de chiffres ?
À ce jour, Yousign, ce sont :
près de 180 yousigners en présentiel dans nos bureaux de Paris et de Caen ou en télétravail total (30% des salariés) 👦💻
plus de 10000 clients qui nous font confiance quotidiennement 🤝
plus de 3 millions de signatures chaque mois 🔝
un magnifique taux de croissance annuel, qui fait de nous la scale-up de signature électronique la plus performante d'Europe 💪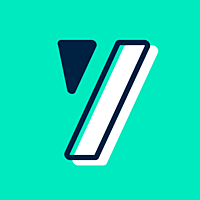 Visit the profile
Découvrez Yousign avec Luc, CEO & Co-founder
Rencontrez Rodolphe, Lead Outbound Sales Executive France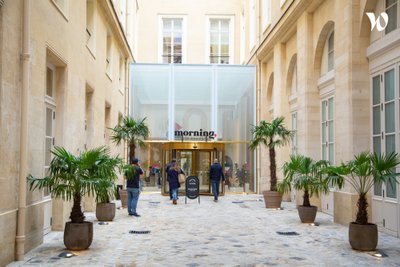 Rencontrez Kristina, Head of Talent Acquisition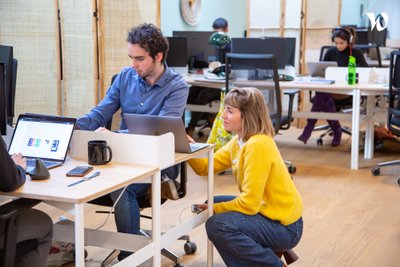 Job description
As a Sales Enablement Manager, you will be working closely with our VP of Sales and our Sales Enablement Manager. You will be in charge of providing the methodology, the coaching, the training and the content that will enable Revenue people (65 people at Yousign) to increase the team productivity and performance with a measured impact on business.Our Revenue organisation is composed of 4 teams :
Lead Generation (BDR/SDR)
Customer Acquisition (Account Executive)
Net Revenue Retention (Account Manager, Customer Success Manager, Customer Care Officer)
Indirect Sales (Key Account Manager)
Your main role will be to work transversally with all Revenue teams with a focus on Customer Success and Customer Care in order to build, run and improve Revenue enablement programs. The overall objective is to increase our NPS and client satisfaction in the direction of decreasing churn.
Your missions:
Revenue onboarding & training
Design the best in class onboarding experience for newcomers, track and analyze onboarding effectiveness,
Ensure that the Revenue team is onboarded and trained on each new tool and be sure they take the most of them on a daily basis to improve their performance,
Create and lead programs that build knowledge, skills and capabilities in the areas of industry, product, technical competence, sales techniques, leadership, customer usage, etc.,
Drive continuous innovation in enablement programs and tools to enhance overall excellence across the sales teams.
Performance enhancement
Use performance data to identify knowledge or skill gaps across the Revenue team,
Define ways to measure Revenue enablement (set goals and calculate ROI),
Ensure that the whole Revenue team evolves constantly thanks to the Revenue Academy.
Revenue assets
Facilitate content creation and its use within the Revenue team,
Identify the best content formats and channels to the audience.
Profile :
You have at least 2+ years of experience in a high-performance sales organization in Customer Success, Customer Care, Customer Support, and/or learning and development,
You have a strong understanding of the sales cycle and customer life cycle, tools and training,
You have already been working in an international start-up/scale-up environment,
You already have experience with building and running training programs,
You have experience in project management, 
You are data-driven, 
You have excellent communication skills on top of being a fast learner,
You are able to build internal relationships with sales, product and marketing,
You have perfect written and spoken English skills. You speak a second language such as French, Italien or German is a plus.
Questions and answers about the offer
Ajouter aux favoris

Partager sur Linkedin

Partager sur Facebook

Partager sur Twitter