L'entreprise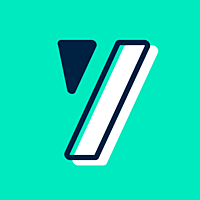 YOUSIGN
SaaS / Cloud Services

Entre 50 et 250 salariés
Le poste
Office Manager (M/F/X)
Cette offre a été pourvue !
Who are they?
Chez Yousign, nous réinventons l'expérience de signature électronique grâce à une solution SaaS rapide, légale et sécurisée 100% européenne.🖊⚡
Fondée en 2013 à Caen par Luc Pallavidino et Antoine Louiset, notre scale-up est présente en France, en Italie 🇮🇹, en Allemagne 🇩🇪 et posera bientôt ses valises en Pologne 🇵🇱 !
Notre objectif ? Devenir le leader européen de la signature électronique en permettant aux indépendants, TPE, PME et ETI, de simplifier leurs flux de travail. 🤸‍♀️
🚀 Pour cela, nous mettons toutes les chances de notre côté :
2019 : nous intégrons eFounders, l'un des meilleurs start-up studio SaaS en Europe,
2021 : nous levons 30 millions d'euros auprès de eFounders et Lead Edge Capital, déjà connus pour avoir investi dans BlaBlaCar, Asana, Zoom, Spotify ou encore Uber.
Nous proposons deux solutions de signature électronique :
une web application, prête à l'emploi et accessible de n'importe où,
une API (interface de programmation d'application), qui s'intègre facilement dans les logiciels métiers
Un peu de chiffres ?
À ce jour, Yousign, ce sont :
près de 180 yousigners en présentiel dans nos bureaux de Paris et de Caen ou en télétravail total (30% des salariés) 👦💻
plus de 10000 clients qui nous font confiance quotidiennement 🤝
plus de 3 millions de signatures chaque mois 🔝
un magnifique taux de croissance annuel, qui fait de nous la scale-up de signature électronique la plus performante d'Europe 💪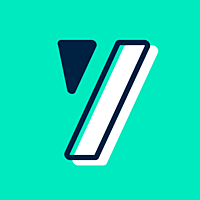 Visit the profile
Rencontrez Jean Baptiste, Engineering Manager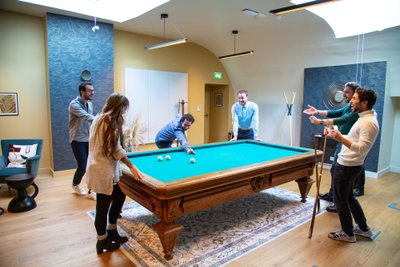 Rencontrez Jean Baptiste, Engineering Manager
Rencontrez Marion, Lead Product Marketing Manager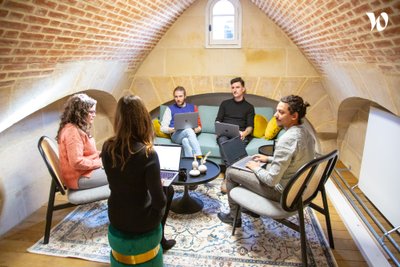 Job description
Job description:
As an Office Manager & People Assistant, you will join Yousign's People Team ! This team is made up of 8 people, and is growing fast!
In direct collaboration with the People team, your role will be to ensure that the employees of Yousign work in the best possible conditions. You will participate in the management of offices and the improvement of the working environment, the integration of new Yousigners and the organization of internal events!
Do you want to manage a variety of projects and processes in a fast-paced startup-minded environment?
If you do.....this is the perfect place for you !
Your missions:
Office Management :
Ensure the various elements of management of the Paris and Caen offices 
Manage the orders and their follow-up for our various needs in supplies
Follow the budget and invoicing in connection with the accounting department
Manage access and administration of service platforms
Oversee and manage outsourcing contracts with suppliers where applicable (IT, cleaning, plumber, etc.)
Ensure health and safety in the office: emergency procedures, badges, purchase of personal protective equipment covid / sanitary measures...
Coordinate operational projects related to the offices in Caen and Paris
Provide support for the various needs of employees in terms of travel (train, hotel, ...) and events (organization of meetings, room reservations, restaurant reservations...)
Onboarding/Offboarding :
Organize welcome packs for newcomers
Coordinate the onboarding and offboarding tasks with the Workplace Experience Manager and the HR Admin
Update the organizational charts according to the different changes within our company 
 People Assistant :
Assist the Workplace Experience Manager in the organization of various events offered by Yousign
Support the team in the animation of the Yousign culture 
Assist the HR Admin and the People Manager in HR administrative tasks: prepare various elements of the work contracts, book training sessions for employees, make the link with the OPCO...
Your profile:
If you are a rigorous, very organized and dynamic person who likes to create a positive environment and cultivate links between teams, you are in the right place. 😌
You're a true multi-tasker: you know how to deal with a wide variety of tasks, including those that arrive unexpectedly  

Empathy is your middle name, and you have an easy, caring and efficient level of communication

Building relationships comes naturally to you, and you've a knack for taking care of the people you work with 

You are motivated, proactive and autonomous

Your level of spoken and written French is impeccable, as is your English  

You know (or will know) how to use G Suite, Excel, Slack, AtSpoke ...
Why Yousign? 
We're down-to-earth: We all make mistakes. Own your mistakes, share them, learn from them and continuously improve.

We trust: Trust is everything - whether that be within our company or with our clients - it's in our DNA. 

We strive for excellence: We set high standards for our colleagues and ourselves. The "extra mile" is shorter when we walk it together 

We value joy: We cannot achieve long term success without joy in our work. This journey is not a sprint, but a marathon. 
Selection Process: 
If your profile fits our needs, we'll set up a short phone call with HR to discuss in further detail. 
This will be followed by a 45 minute interview with our People Manager, Margaux Asseline. 
The next step is a Case Study: an opportunity to show us your organisational skills.
Final step, you'll meet again with our People Manager.
More About Us: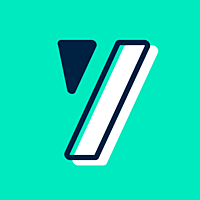 YOUSIGN
Cette offre vous tente ?
Questions and answers about the offer
Ajouter aux favoris

Partager sur Linkedin

Partager sur Facebook

Partager sur Twitter