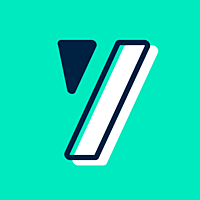 YOUSIGN
Customer Success Officer - Low Touch (M/F/X)
L'entreprise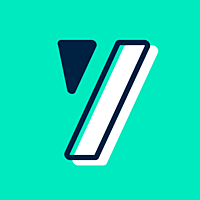 YOUSIGN
SaaS / Cloud Services

Entre 50 et 250 salariés
Le poste
Customer Success Officer - Low Touch (M/F/X)
Cette offre a été pourvue !
Who are they?
Chez Yousign, nous réinventons l'expérience de signature électronique grâce à une solution SaaS rapide, légale et sécurisée 100% européenne.🖊⚡
Fondée en 2013 à Caen par Luc Pallavidino et Antoine Louiset, notre scale-up est présente en France, en Italie 🇮🇹, en Allemagne 🇩🇪 et posera bientôt ses valises en Pologne 🇵🇱 !
Notre objectif ? Devenir le leader européen de la signature électronique en permettant aux indépendants, TPE, PME et ETI, de simplifier leurs flux de travail. 🤸‍♀️
🚀 Pour cela, nous mettons toutes les chances de notre côté :
2019 : nous intégrons eFounders, l'un des meilleurs start-up studio SaaS en Europe,
2021 : nous levons 30 millions d'euros auprès de eFounders et Lead Edge Capital, déjà connus pour avoir investi dans BlaBlaCar, Asana, Zoom, Spotify ou encore Uber.
Nous proposons deux solutions de signature électronique :
une web application, prête à l'emploi et accessible de n'importe où,
une API (interface de programmation d'application), qui s'intègre facilement dans les logiciels métiers
Un peu de chiffres ?
À ce jour, Yousign, ce sont :
près de 180 yousigners en présentiel dans nos bureaux de Paris et de Caen ou en télétravail total (30% des salariés) 👦💻
plus de 10000 clients qui nous font confiance quotidiennement 🤝
plus de 3 millions de signatures chaque mois 🔝
un magnifique taux de croissance annuel, qui fait de nous la scale-up de signature électronique la plus performante d'Europe 💪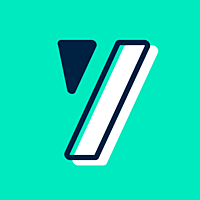 Visit the profile
Rencontrez Jean Baptiste, Engineering Manager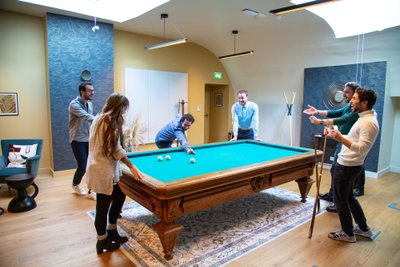 Rencontrez Jean Baptiste, Engineering Manager
Rencontrez Marion, Lead Product Marketing Manager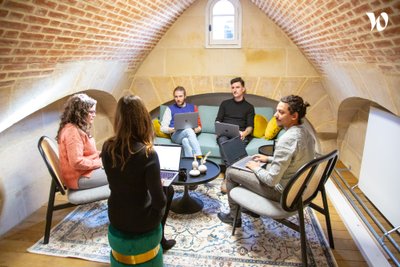 Job description
Your role in 2 lines 
You will be responsible for the daily accompaniment and satisfaction of our clients.  As a Customer Success Officer - Low Touch (M/F/X), your role is essential to taking care of them and offering them the best possible experience. 
A little more detail 
As a Customer Success Officer - Low Touch, your mission will be to take care of our APP and API clients. Directly managed by the Lead Customer Success, you will be responsible for the engagement, the accompaniment and the success of your portfolio of Low Touch clients.  
Your objective is to build a relationship of confidence  with your clients to become the point of reference all along the project. You must accompany the client in the deployment of Yousign solutions, advise them and propose answers and appropriate solutions. You must ensure the satisfaction of our clients to keep them loyal and transform them into ambassadors of our brand. In addition, you must identify high-potential clients and pinpoint opportunities to boost up-sales. Lastly, you must understand the product usage of your clients to improve sales cycles.  
Your missions
Embody Yousign's values to your client portfolio. You will be their privileged point of contact and for that you will be a representative of our tools, brand and the entire team 
Guide our clients to an optimal use of Yousign's solutions and help them surpass their objectives thanks to our tools 
Guarantee the proof of value (ROI): reporting, calls, meetings, Business Reviews
Manage, develop and  maintain your client portfolio 
Identify at-risk clients to minimise churn  
Identify accounts that don't use our product to the maximum by analyzing data to support your conclusion
Participate in the reflection of automating certain actions all in guaranteeing a client relationship that is personal and customized 
Contribute to the development of our products by sharing client feedback with the product and tech teams. You are the voice of the client at Yousign! You will therefore have the opportunity to propose new use cases and functionalities  
Participate in the development of Customer Success at Yousign. You will join a team that is growing, meaning you can contribute new ideas that permit the team to become better every day 
More about you
You have a first experience (internships included) in a similar position in a BtoB SaaS environment
You know how to adapt to new people and situations. For that, you must also be passionate and patient
You understand and are enthusiastic about the terms: "high touch", "low touch", "churn, "upsell", "rétention" 
You like to participate in building new strategies for your clients, resolving complex problems and finding the information that they need
You are curious and you learn fast  
Your written and spoken communication in English and in French is impeccable
You are precise and detail-oriented
You want to evolve in a dynamique environment that is constantly evolving. You are at ease multi-tasking and solving several problems at once
You have team spirit,empathy and are a good-listener 
Your Team
You will join the Customer Service BU, today composed of:
Alice, our Customer Service Director
Customer Enablement Team - responsible for educating and training our clients 
Customer Care Team - charged with technical support 
Customer Success Team - the team you will join, composed of Davy (Lead CS), and three other CSOs in the daily accompaniment of our clients 
The Customer Service Team is dedicated to providing an unforgettable experience to our clients. Its development is a priority for realising the success and growth of Yousign.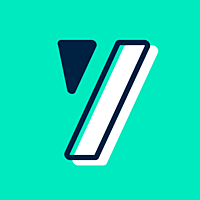 YOUSIGN
Cette offre vous tente ?
Questions and answers about the offer
Ajouter aux favoris

Partager sur Twitter

Partager sur Facebook

Partager sur Linkedin