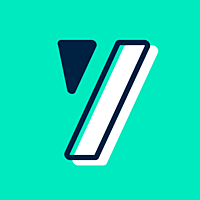 YOUSIGN
Contract Manager (M/F/X)
Autres

 

Télétravail total possible
L'entreprise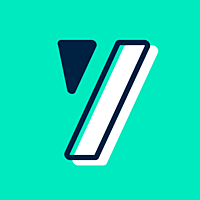 YOUSIGN
SaaS / Cloud Services

Entre 50 et 250 salariés
Le poste
Contract Manager (M/F/X)
Autres

 

Télétravail total possible
Who are they?
Chez Yousign, nous réinventons l'expérience de signature électronique grâce à une solution SaaS rapide, légale et sécurisée 100% européenne.🖊⚡
Fondée en 2013 à Caen par Luc Pallavidino et Antoine Louiset, notre scale-up est présente en France, en Italie 🇮🇹, en Allemagne 🇩🇪 et posera bientôt ses valises en Pologne 🇵🇱 !
Notre objectif ? Devenir le leader européen de la signature électronique en permettant aux indépendants, TPE, PME et ETI, de simplifier leurs flux de travail. 🤸‍♀️
🚀 Pour cela, nous mettons toutes les chances de notre côté :
2019 : nous intégrons eFounders, l'un des meilleurs start-up studio SaaS en Europe,
2021 : nous levons 30 millions d'euros auprès de eFounders et Lead Edge Capital, déjà connus pour avoir investi dans BlaBlaCar, Asana, Zoom, Spotify ou encore Uber.
Nous proposons deux solutions de signature électronique :
une web application, prête à l'emploi et accessible de n'importe où,
une API (interface de programmation d'application), qui s'intègre facilement dans les logiciels métiers
Un peu de chiffres ?
À ce jour, Yousign, ce sont :
près de 140 yousigners en présentiel dans nos bureaux de Paris et de Caen ou en télétravail total (30% des salariés) 👦💻
plus de 9000 clients qui nous font confiance quotidiennement 🤝
plus de 3 millions de signatures chaque mois 🔝
un magnifique taux de croissance annuel, qui fait de nous la scale-up de signature électronique la plus performante d'Europe 💪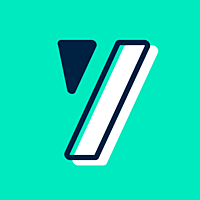 Visit the profile
Rencontrez Justine, Inbound Sales Executive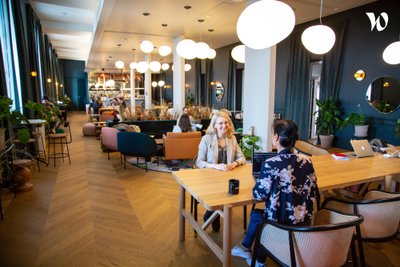 Rencontrez Kristina, Head of Talent Acquisition
Rencontrez Jean Baptiste, Engineering Manager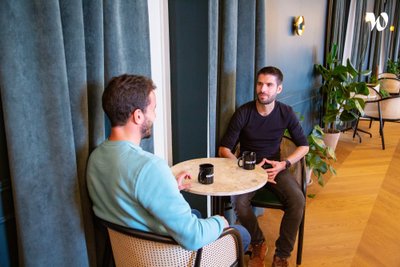 Job description
Your mission:
Reporting to the Head of Legal, you will work closely as a business partner with our teams such as Sales, Customer Success, Product, HR, Finance and Marketing. 
You will be in charge of all questions on Yousign's contractual activity (mainly draft, review, and negotiate agreements with SMB customers and suppliers, advise on contract interpretation, dispute resolution and other legal risks), in close partnership with our sales team and other relevant stakeholders. 
You will be a real business enabler by providing templates, playbooks, processes.
You will participate in the development and implementation of a legal strategy to reduce the risk of disputes and litigations while helping us maintain our value for customer service. You will set up a contract performance strategy. 
You will develop and communicate practical materials, you will conduct training sessions on contract negotiation, contractual processes, best practices. You will use innovative techniques such as Legal Design, translate legal language into clear business language.
You will identify and consult on legal risks in connection with the development of products and expansion into new markets.
You will enter a phase of structuring the legal team and will take part in strategic missions for the future organization of your team.
Your Profile:
You've graduated with a French Master of Law 
You have more than 3 years of experience in a legal department, handling contract management
You've already worked in a BtoB SaaS company
You are expert in french & international contract law and are known for your negotiating skills
You're familiar with CLM tools (bonus points, if you've already mastered Salesforce and new digital tools such as Slack & Notion)
You are fluent in French and speak English as a professional business language. (German or Italian, are a plus as we are growing internationally).
You love working in a fast-paced dynamic environment and know how to prioritise and to adapt to a demanding environment.
Your Mindset:
You are a team player
You are a leader
You have a thirst for learning
You are a cultivator for growth, meaning
You are efficiency focused
You are data focused
You have great communication skills
You are agile
You are empathic and understanding of others' needs
You are kind, fun and want to join a team that is the same! 
What's In It For You: 
A management method that promotes empowerment
Autonomy in the development of your own ideas
ESOP package
Meal vouchers (Swile Card) for a healthy lunch everyday :)
Regular off-sites and team building exercises promised 
Top-class premises in the centre of Paris and Caen, as well as the possibility of working remotely! 
A genuine remote working culture
Why Yousign? 
We're down-to-earth: We all make mistakes. Own your mistakes, share them, learn from them and continuously improve 
We trust: Trust is everything - whether that be within our company or with our clients - it's in our DNA 
We strive for excellence: We set high standards for our colleagues and ourselves. The "extra mile" is shorter when we walk it together 
We value joy: We cannot achieve long term success without joy in our work. This journey is not a sprint, but a marathon 
Your team 
As a legaltech, the Legal team is at the center of all matters at Yousign and works with all teams as a business partner and growth support. 
It is currently composed of:
Diane, our Head of Legal & DPO
Interested? Here are the next steps:
Interview with a recruiter 
Discussion with Diane (Head of Legal)
Case study at home 
Meeting with Luc (CEO)
Final offer
Questions and answers about the offer
Ajouter aux favoris

Partager sur Twitter

Partager sur Facebook

Partager sur Linkedin