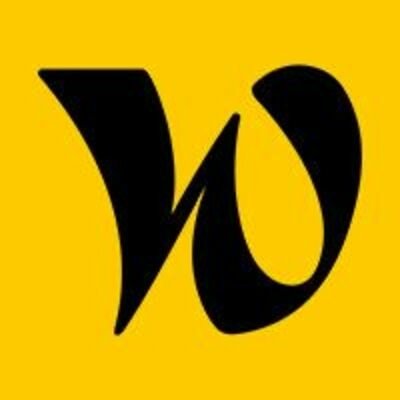 Welcome to the Jungle
Tech Talent Acquisition Manager
Télétravail partiel possible
Expérience :
Non spécifié
Who are they?
At Welcome to the Jungle, we make work actually exciting. We do so by building innovative employer brand solutions that make companies attractive to workers, and by creating inspiring experiences and content that empower workers and companies to build new rules for a more sustainable work.
Our job board provides thousands of job offers to help digital workers explore the professional world and find exciting career opportunities, with the most immersive and friendly design on the market.
Our B2B solutions make companies attractive by highlighting their employer brand to attract the right talent, and enable them to offer a seamless recruitment experience to job hunters and recruiters.
Our media about work empowers workers and companies to build new rules for a more sustainable work experience. We do so by exploring the future of work with our experts, and by sharing first-hand advice from workers and leaders going through shared experiences.
We believe that another work is possible, a work that is exciting and sustainable, one that takes care of people and the world. A work that reconciles the company and those who make it. Yes, we have great ambitions for work. We want it to inspire us, excite us, make us free and proud, to strengthen our capacity to positively transform the world.
We want to give work a sustainable place in our lives.
Welcome to the Jungle in numbers:
Founded in 2015
A team of 300+ people based in the city center of Paris and Prague.
2.9M+ unique visitors on our website every month
5000+ client companies including Sephora, Groupe Fnac Darty, My Little Paris, Leboncoin, Société Générale, PwC France, Amazon, EY, Johnson&Johnson, Checkout.com…
Want to know more about us? Visit https://www.welcometothejungle.com and https://solutions.welcometothejungle.com/.
What it's like to work in the Jungle?
You will be part of a meaningful and challenging mission: you will contribute directly to prepare the future of work and promote a positive social impact (and it starts with internal experiments!)
You will work in an international environment: 16 different nationalities are represented in our teams, we have offices in Prague and we are preparing our international expansion
Your work life balance will be guaranteed through strong initiatives including the 4-day work week

You will be able to choose your workplace thanks to our highly flexible remote policy:

You come to our great offices in the heart of Paris (Sentier district) because you want to, not because you have to: we do not have a minimum day of presence in the office.
Most of our positions are also open to full remote: 30% of our teams already practice it!

Your well-being is our priority: you will have access to moka.care, a solution to help you take care of your mental health.
You will get an attractive salary package: employee shareholding for everyone, lots of benefits (meal tickets (Swile), great health insurance (Alan) with 66% covered by the company, CSE gift vouchers, etc.)
We want everyone involved in the growth of our project: this is why everyone has employee shareholding at Welcome to the Jungle
At Welcome, we truly care about your professional development. We will train you on the subjects that will make you grow through our training programs : formal training plan based on your needs, or through internal Jungle Academy, or mentoring or even via our self-training space where your will find various curated contents (Management, English courses, writing workshops, Excel training…)
We will help you in your career development providing clear career paths and creating opportunities around mobilities and promotions.
We support our employees in their role as parents and future parents through various initiatives: birth allocation, extra days for co-parents, re-onboarding program after maternity leave, breastfeeding room
You will join a mission that pays particularly close attention to fostering diversity, inclusion and equality within teams as well as within its community
You will be able to enjoy our many team rituals: annual team days, bi-annual roadmap & project presentations in a Parisian theater, monthly All Hands, quarterly parties… and more! (Know more about our corporate culture here)
For all these reasons and more, we have been rewarded by the B-corp label, a very selective label where we meet the highest standards of social and environmental impact.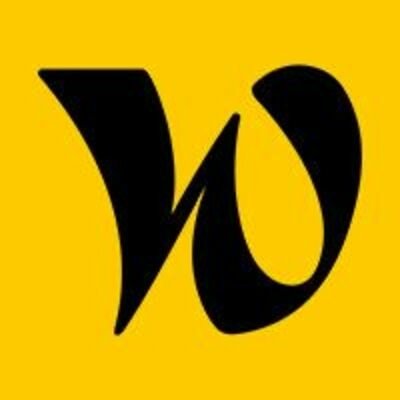 Discover Welcome to the Jungle
Let's go!
Découvrez la culture d'entreprise chez Welcome to the Jungle
Job description
As a Talent Acquisition Manager, you are responsible for identifying, attracting and hiring candidates that will contribute to Welcome's long term growth
Reporting into the Head of Talent Acquisition, you will be responsible for end-to-end recruitment processes for Tech & Product teams.
Your key responsibilities will include the following :
High-standards & candidate-focused recruitment process management
Sourcing diverse and experienced profiles through a variety of recruiting channels

Attracting your candidates through an insightful and rich conversation

Assessing your candidates to select high-impact profiles

Organizing high-bar and high quality interviews for your candidates

Ensuring the smoothest candidate experience along the way!
Business Partnership & Talent advisory
Building internal and external market intelligence to share market insights to the Hiring Managers

Report on your activity to give visibility to your internal clients and continuously improve our Kpis (Time to hire, Time to fill …)

Manage and advise leaders with high expectations, acting as a real business partner and talent advisor

Follow up on your new hires' onboarding process and integrate feedback to continuously improve sourcing and recruitment effort
Key projects
Contribute to our employer brand development through innovative projects

Contribute to our recruitment process revamp & co animate "Hire better, faster, stronger" training

Develop a reporting culture to grow our hiring prediction capability and better identify process optimization opportunities
Version FR
En tant que responsable de l'acquisition de talents, tu seras responsable d'identifier, d'attirer et de recruter des candidats qui contribueront à la croissance à long terme de Welcome.
Relevant du Responsable de l'acquisition de talents, tu seras responsable des processus de recrutement de bout en bout pour les équipes Tech et Produit.
Tes principales responsabilités comprendront les éléments suivants:
Gestion de processus de recrutement axés sur les candidats et de haute qualité
Sourcer des profils diversifiés et expérimentés via une variété de canaux de recrutement.

Attirer les candidats grâce à une conversation pertinente et enrichissante.

Évaluer les candidats pour sélectionner les profils à fort impact.

Organiser des entretiens exigeants et de haute qualité pour vos candidats.

Garantir la meilleure expérience candidat tout au long du processus de recrutement !
Partenariat commercial et conseil en talent
Élaborer une intelligence de marché interne et externe pour partager des informations sur le marché aux responsables d'embauche

Rapporter sur ton activité pour donner de la visibilité à tes clients internes et améliorer en continu nos KPI (Temps de recrutement, Temps de pourvoir…)

Gérer et conseiller des leaders ayant de grandes attentes, agissant en tant que véritable partenaire commercial et conseiller en talent

Suivre le processus d'intégration des nouveaux embauchés et intégrer les commentaires pour améliorer continuellement les efforts de recrutement et de sourcing.
Projets clés
Contribuer au développement de notre marque employeur grâce à des projets innovants

Contribuer à la refonte de notre processus de recrutement et co-animer la formation "Hire Better, Faster, Stronger"

Développer une culture de reporting pour accroître notre capacité de prédiction des embauches et mieux identifier les opportunités d'optimisation des processus.
Preferred experience
You have 4+ years of experience in Talent Acquisition, ideally in an international and fast-growing company

You speak fluent English and French

You thrive in fast-paced and metrics-driven environments

You have a strong sense of curiosity and a natural capacity to step outside of your comfort zone

You demonstrate excellent communication and influential skills

You are a recognised business partner and your hiring experience have proven instrumental to teams' growth & success
Version FR
Tu as plus de 4 ans d'expérience en acquisition de talents, de préférence dans une entreprise internationale en croissance rapide.

Tu parles couramment l'anglais et le français.

Tu prospères dans des environnements rapides et axés sur les indicateurs de performance.

Tu as un fort sens de la curiosité et une capacité naturelle à sortir de ta zone de confort.

Tu démontres d'excellentes compétences de communication et d'influence.

Tu es un(e) partenaire commercial reconnu(e) et ton expérience en matière d'embauche a prouvé être déterminante pour la croissance et le succès des équipes.
Recruitment process
Zoom interview with Marine, Head of Talent Acquisition

Zoom interview with Mathilde, People Ops Team Manager

Zoom interview with Noella, Chief People Officer, and a Product team member

Zoom interview with an Engineering Manager

a coffee with your future team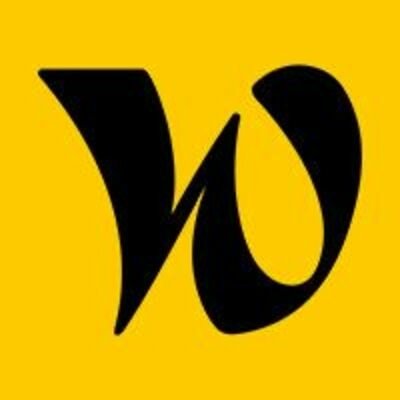 Welcome to the Jungle
Cette offre vous tente ?
Questions and answers about the job