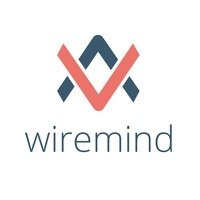 Wiremind
Site Reliability Engineer
CDI

 

Paris

Bac +5 / Master

> 6 mois
La tribu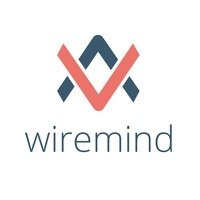 Wiremind
Le poste
Site Reliability Engineer
CDI

 

Paris

Bac +5 / Master

> 6 mois
About
At Wiremind, our goal since we started in 2014 is to create optimization systems for the transport, logistics, sports and hospitality industries, without compromising on user experience. We build solutions that blend great design with modern technologies (Deep Learning) to process vast quantities of data.
Every day, we handle a broad range of problems from forecasting the demand for railway passengers, calculating the optimal way to fill an aircraft pallet with boxes of multiple dimensions, 3D modelisations, etc.
Our applications are used daily by hundreds of users among the largest players of each industry (railway companies, airlines, etc.) in many countries and several continents. We are now a team of 40+, and growing about +100% every 18 months.
Our business model is built on "software-as-a-service" solutions licensed through long-term contracts, allowing our growth to be based on strong profitability – without requiring any fundraising.
Job description
CONTEXT
At Wiremind, the Platform team is responsible for:
The design, implementation, maintenance and automation of the underlying infrastructure / related tools used by all other technical teams (Software / Data Engineering teams) to deploy and self-manage their environments, following modern Cloud Native standards like: Orchestration with Kubernetes, Service Mesh and multi-cloud with Istio, "MLOps" with Kubeflow
The design and implementation of distributed and resilient systems in Wiremind products, in conjunction with the dedicated teams, across the entire stack
The change management and training across Wiremind regarding DevOps culture and development workflows allowed by such automation
With the acceleration of business, the team is now entering a scaling phase where we will face the challenge to stay agile in terms of innovation while keeping up with automation regarding exponential growth of Wiremind environments.
WHAT YOU WILL DO
As a member of the Platform team, as a Site Reliability Engineer, in practice – even though there is no typical day – you can expect to:
Contribute to the Platform improvements, have the desire to learn and undertake new techniques in a fast-moving landscape and don't hesitate to break existing architecture
Improve architecture of Wiremind projects, making it easier to use/maintain, more resilient
Analyze and troubleshoot infrastructure-related problems, automate solution, in autonomy or with Software/Data Engineer(s)
Train Software Engineers to embrace the DevOps culture and the Platform tools, allowing them to be fully autonomous on their projects and their environments on a day-to-day basis
Ability to contribute to Free/Libre and Open Source Software or Kubernetes SIGs in order to improve the Cloud Native landscape
Preferred experience
WHAT IS IMPORTANT TO US
You have a good general culture in software engineering and computer science and have an interest in discovering new technologies. Responsible and with a pioneering spirit, you know how to organize yourself. You have the following skills:
Knowledge of orchestration, automation, CI/CD and instrumentation technologies (A few examples of tools we use in a daily basis: Kubernetes, Helm, GitLab CI, Prometheus Operator, Elasticsearch)
At least one programming language mastered like Python, Java, Go, Rust, … For reference, the Wiremind projects are written in Python
Have knowledge of distributed systems and software architecture
Ability to automate and troubleshoot system administration related problems (Unix/Linux, network, etc)
Strong communication skills in order to lead technical/workflow change management across the different teams
The position is based in the city center of Paris (métro Etienne Marcel / Sentier / Châtelet-Les-Halles). We offer attractive pay packages depending on your profile, closely linked to your performance and the company's growth.
Questions and answers about the offer
Ajouter aux favoris

Partager sur Twitter

Partager sur Facebook

Partager sur Linkedin