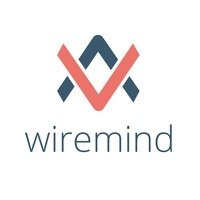 Wiremind
Product Expert
CDI

 

Paris

Télétravail ponctuel autorisé

Bac +5 / Master

> 2 ans
La tribu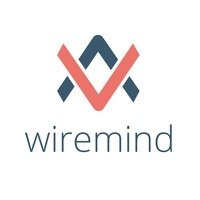 Wiremind
Le poste
Product Expert
CDI

 

Paris

Télétravail ponctuel autorisé

Bac +5 / Master

> 2 ans
About
At Wiremind, our goal since we started in 2014 is to create optimization systems for the transport, logistics, sports and hospitality industries. We build solutions that blend great design with cutting-edge technology (Deep Learning) to process vast quantities of data.
This leads us to work on many different kinds of projects: forecasting the demand for railway passengers between two major cities, handling millions of data points that we collect everyday through web-crawling, calculating the optimal way to fill an aircraft pallet with boxes of multiples dimensions and show the result in 3D, etc.
Our products are used daily by hundreds of users among the largest players of each industry (railway companies, airlines, etc.) in many countries and several continents. We are now a team of 40+, and growing about +100% every 18 months.
Our business model is built on "software-as-a-service" solutions licensed through long-term contracts, allowing our strong growth to be based on strong profitability – without requiring any fundraising.
Job description
WHAT YOU WILL DO
As a Revenue management solution expert, you will play the key role of matching customer business expectations with Revenue Management (i.e. dynamic pricing optimization) software solutions.
In practice – even though there is no typical day – you can expect to:
Take part in the pre-sales efforts before winning a contract with a customer, including tenders or formal discussions, and being able to discuss technical enquiries (RM specifics, IT requirements, Data Science, implementation roadmap and planning) in written material or during meetings,
Manage implementation projects, including the definition of a roadmap, coordinating with Wiremind's Software Engineers and Data Scientists, defining milestones with functional deliveries
Ensure direct interface with end-users once the project is on a RUN configuration, i.e. ensuring that 'local' roadmaps with given customers and 'general' Wiremind product roadmap are aligned
Improve the product by designing new features with our tech team (Software engineers, Data Science engineers, Architects), drive our Agile development process, and conduct testing on the staging environment when required
Keep a critical eye and be keen on improving the product, challenging other team members when necessary to bring customers feedback to the table
Preferred experience
WHAT IS IMPORTANT TO US
A minimum of 2-3 years of experience in Revenue Management in transportation companies (train, airlines or buses) as an analyst or Head of RM
Your capacity to lead a project and coordinate a roadmap with different stakeholders, in total autonomy. Experience in using JIRA is preferred but not required.
Your ability to convert business requirements into software functionalities; and to understand how technical aspects can impact business requirements,
Your belief that business problems can be solved through technological solutions,
Your skills to interact and communicate well, at all levels, in French and English.
Questions and answers about the offer
Ajouter aux favoris

Partager sur Twitter

Partager sur Facebook

Partager sur Linkedin