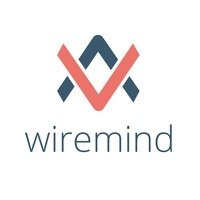 Wiremind
Junior Data Scientist
CDI

 

Paris

Télétravail partiel possible

Bac +5 / Master

> 6 mois
La tribu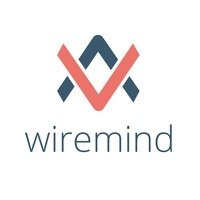 Wiremind
Le poste
Junior Data Scientist
CDI

 

Paris

Télétravail partiel possible

Bac +5 / Master

> 6 mois
About
WHO WE ARE, WHAT WE DO
Since creating Wiremind in 2014, our goal has been to create optimization systems for the transport, logistics, sports and hospitality industries, without compromising on user experience. We build solutions that blend great design with cutting-edge technology (e.g. deep learning, distributed computing) to process vast quantities of data.
This leads us to work on varied and challenging projects, including:
Forecasting demand for railway passengers between two major cities
Handling millions of data points collected daily through web-crawling
Calculating optimal ways to fill an aircraft with boxes of unpredictable shapes and displaying the result in 3D
Our applications are used daily by hundreds of users among the largest players of each target industry across many countries and several continents. We are now a team of 40+, growing by ~100% every 18 months.
Our business model is built on software-as-a-service solutions licensed through long-term contracts, allowing our rapid growth to be based on strong, stable profitability – without requiring any fundraising.
Job description
CONTEXT
At Wiremind, the Data Science team is responsible for the development, monitoring and evolution of all ML-powered forecasting and optimization algorithms in use in our Revenue Management systems. Our algorithms are divided in 2 parts:
A modelling of the unconstrained demand using ML models (e.g. deep learning, boosted trees) trained on historical data in the form of time-series
Constrained optimizations problems solved using linear programming techniques
The team is now entering a scaling phase where we will face the challenge to stay agile in terms of innovation while supporting and closely monitoring deployed algorithms. To address this issue, we organize our work around KubeFlow (https://www.kubeflow.org/), a MLOps tool empowering data scientists to focus on high added value tasks by maintaining a common framework and re-usable, modular components for all team members.
This rapid growth comes with a multiplication of data sources and deployed predictive models. In order to maintain high prediction accuracies and ascertain data quality, we are looking for an analytically-minded Junior Data Scientist with a strong academic background in statistics.
WHAT YOU WILL DO
You will be joining a team shaped to have all profiles necessary to constitute an autonomous departement (devops, software and data engineering, data science, AIML, operational research).
There, you will leverage state-of-the-art AI/ML methods and ironclad validation processes to deliver robust, interpretable prediction systems.
As Junior Data Scientist, you will be responsible for :
Designing and applying statistical frameworks to evaluate the performance of new and existing models and their impact on client revenue
Performing in-depth model and data analysis to identify points of improvement in our data engineering and modeling pipelines
Developing performance monitoring tools with support from experienced ML and data engineers
Taking part in the maintenance, development and search for new ML models through reproducible, well-documented and versioned pipelines
TECHNICAL STACK
Python 3.7+
KubeFlow over an auto-scaled Kubernetes cluster for orchestration
Druid as datastore
Common ML libraries: TensorFlow, LightGBM, XGBooost, Pandas, Dask, Dash
Gitlab for continuous delivery
Preferred experience
WHAT MATTERS TO US
Advanced statistical literacy: bayesian inference, hypothesis testing, experiment design and analysis
Hands-on experience with standard Python data analysis tools and frameworks: Pandas, NumPy, SciPy, StatsModels, PyStan
A pragmatic, prod-oriented approach to ML: frequent, incremental gains beat a grand quest for perfection
WHAT WOULD BE A PLUS
Strong computer science background in Python, with a keen interest for code quality and best practices (unit testing, pep8, typing)
A first experience in a pricing-related domain
Questions and answers about the offer
Ajouter aux favoris

Partager sur Twitter

Partager sur Facebook

Partager sur Linkedin