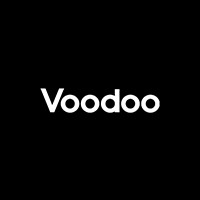 Voodoo
Cost control and Procurement Manager
L'entreprise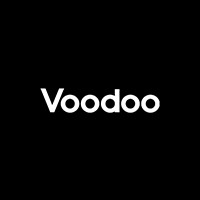 Voodoo
Jeux vidéo, AdTech / MarTech

Entre 250 et 2000 salariés
Le poste
Cost control and Procurement Manager
Who are they?
Voodoo is a tech company that creates mobile games and apps. With 6 billion downloads and over 300 million monthly active users, Voodoo is the #2 mobile publisher worldwide in terms of downloads after Google.
The company is one of the most impressive examples of hypergrowth in the ecosystem, having raised over $1B and backed by Goldman Sachs, Tencent, and GBL. Deciding to expand its portfolio of products further, Voodoo has more recently announced that it will invest $200M in blockchain gaming studios, to lead the transformation of mobile gaming.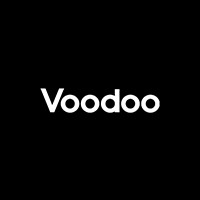 Visit the profile
Meet Valentin, Product and Business Analyst
Meet Aya, Playable Ads Artist
Meet Christopher, Data Analyst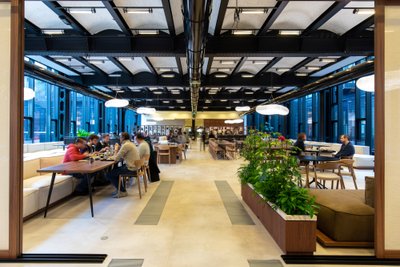 Job description
Recurring tasks
Be the key interlocutor to support the purchasing process from the request, negotiation with providers, approvals, signature of the contract until the invoice approbation:
- Implement tools to help the selection of suppliers step (example: create a referencing price data base of Voodoo suppliers, help to find others suppliers for quotations…)
- Minimize the deviation from the budget / ensure that the purchase is completed within the approved budget
- Collect and centralize approvals and contracts
- Review pricing of the contract before signature Check the correct application of guidelines (TOA compliance, Events policy compliance, hardware catalog prices respect etc.)
Negotiation
- Supporting relevant teams in the negotiation with providers.
- Be proactive to find negotiation leverages / best practices in order to optimize costs and create / update guidelines and policies.
- Maintain a strong relationship with the business.
Cost control:
- Assist operational management in developing forecasts, build them and challenge the data
- Work effectively with other departments.
- Share knowledge and information.
- Assist the operational managers in using financial tools and help them take the best decisionIn charge of analytical structure of costs:
- Define new cost allocation rules and in charge to update / create cost center in SAP based on business evolution
- Ensure the correct affectation of cost in his scope (correct affectation per reporting category, per team, per supplier etc.) 
- Monitor and animate monthly Budget review with all business units 
- Produce budget reporting, analyze budget gap
- Manage the cost control team (1 FTE in hiring process)In charge to communicate to controlling and accounting team / record monthly accruals for costs in his scopeIn charge of approval for purchases > 10 k€ via Spendesk
Non-Recurring tasks
- In charge of the 2023 annual overheads budget construction (detailed budget split per supplier, per team etc.) including non recurring and CAPEX budget
- Ensure the training of budget owners, their team and relevant managers on purchasing process
- In charge of the automation of budget reporting
Profile
Master's Degree in Finance (or equivalent)
At least 6 years of experience in Cost control At least 2/3 years of experience in a purchasing department
An experience in a Tech environment
An experience in implementation of purchasing tool speak and write French and English fluently
Analytical mind and ability to summarize highly organized, motivated, have a sense of urgency and an ability to prioritize tasks
Good communication, educating skills, problem solving skills, and ability to work globally across the organization with key stakeholders, including senior management
Good skills on excel
Questions and answers about the offer
Partager sur Linkedin

Partager sur Facebook

Partager sur Twitter
D'autres offres de Acheteur
Ces offres peuvent vous intéresser !
Fdv Partner

CDI

Télétravail partiel possible
Voir toutes les offres