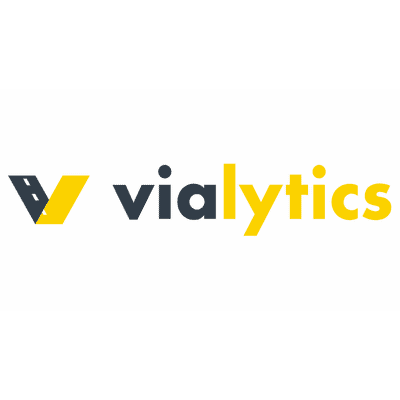 vialytics FRANCE SAS
France Generalist Marketing & Communications Manager | CDI | Paris (Remote or Hybrid) | M/W/D
Ouvert au télétravail total
Éducation :
Bac +5 / Master
Cette offre a été pourvue !
Who are they?
Vialytics est une scale up, experte dans les smart cities depuis 5 ans, qui révolutionne la gestion des infrastructures routières. Nous contribuons activement à la préservation et à l'entretien des routes en Europe en démocratisant le diagnostic routier. Notre solution sur smartphone, couplée à notre intelligence artificielle, détecte automatiquement les dommages des routes et constitue une base de données complète pour les collectivités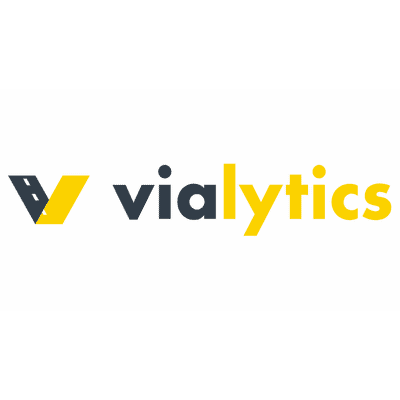 Discover vialytics FRANCE SAS
Let's go!
Rencontrez Amaury, Sales Manager
Job description
At vialytics,we believe that our roads can be kept in safe condition despite a shortage of skilled workers.
About Us
In the advent of smart cities, vialytics, a GovTech scale up, was founded in 2018 with the idea of democratizing road condition assessment for our clients, partner municipalities, with a revolutionary cost and time effective intelligent road management system.
Our software as a service (SaaS) solution supports field agents in their day-to-day work through a simple plug and play approach: a smartphone combined with an artificial intelligence (AI) based software that automatically diagnoses the condition of road infrastructures enabling a data driven planning of effective actions and the management of all maintenance procedures in a single platform.
Today, the software has developed into a multifunctional road management system.
Since the signing of its first client, the city of Schönau, vialytics has grown to include over 300 partner municipalities in 6 countries. Our moonshot is to manage 400,000 kilometers of roadways by 2030.
Founded in Stuttgart, Germany, vialytics has rapidly internationalized to include offices in France and the United-States. As of today, vialytics counts 75 mission driven people who share the company's founding values:
- We are open-minded. | We are open to new people and ideas.
- We are appreciative. | We take care of each other and share our successes.
- We are up for it. | We are ambitious and move forward together.
In January 2023, vialytics raised $10M in a Series A round of funding enabling us to further develop our intelligent road management system, double the company's headcount to 120 people in the next two years and accelerate our global expansion.

The Context
With over 36,000 municipalities, France represents a high growth potential for vialytics. The company has been present in the French market since 2021 and is currently composed of 10 people in three different functions: Sales, Customer Success, and HR. By the end of the year 2023, we hope to reach a headcount of 18 people.
(Find our profile on Welcome to the Jungle for more details)
Today, Sarah, Director of Marketing DACH & France, is looking for a seasoned Generalist Marketing and Communications Manager for France to join her team.
As the sole Marketing and Communications Manager in France, you will be a key member in the deployment of the marketing initiatives in the French Scope to increase brand awareness and drive leads that result in sales. For this, you will work in close collaboration with Sarah, your manager, the wider German based marketing team and, Sales and Customer Success teams in France.
On a given day, your work might include:
Being proactive in your understanding of the vialytics solution and conducting continuous marketing watch to identify consumer behavior trends and opportunities for growth.
Creating and distributing print and digital marketing content (pamphlets, photos, videos, social media posts, press releases, email campaigns) to develop brand awareness amongst our target audiences (mayors, building authorities, experts in digitalization and / or smart cities…) through relevant channels.
Collaborating with cross-functional teams (sales, product development, and customer service) to ensure the alignment of marketing initiatives and campaigns with regional business objectives and local customer needs.
Planning and coordinating webinars and events (fairs) for lead generation purposes: Organizing logistics, with Zoom and HubSpot, and ensuring commercial presence within these initiatives.
Tracking and measuring the effectiveness of marketing campaigns, monitoring, and analyzing marketing indicators (KPIs: conversion rates, Marketing Qualified Leads (MQLs), Sales Qualified Leads (SQLs), Publication of Press Releases (internal vs external)…)
Managing of budgets and resources to ensure that marketing activities are delivered on time, within budget, and to a high standard of quality.
We'd make a great team if you ideally:
Have a master's degree (Master 2, Bac +5) in Business, Economics, Marketing, or any other relevant training with a proven track record of at least 3+ years in a Marketing position in Tech / SaaS environments, Business Services or Government Services.
Are experienced in working with digital and collaborative tools such as the Adobe Creative Cloud, Google Workspace, HubSpot, Asana, Zoom, Slack and / or Notion.
Have experience in Project Management, Deployed Targeted Marketing Campaigns through Social Media or other relevant channels and created Digital & Print Content.
Have a genuine interest in the SaaS / Tech / Startup Ecosystems and the curiosity to develop your knowledge on Smart Cities.
Are assertive and know how to navigate a multicultural and collaborative environment.
Have an ambitious and entrepreneurial mindset that enables you to go the extra mile in a complex and fast-paced environment.
Are goal oriented and have excellent prioritization skills that help you take accountability in settingtargets in a rigorous and methodical manner and living up to commitments.
Have excellent communications skills (oral and written) in French (C2) and English (At least B2). The mastery of German would be a great plus.

For this opportunity the musts are the mastery of content creation (Adobe Creative Cloud), marketing campaigns and of French and English. If you don't meet the rest of the criteria, don't hesitate to apply. We'd be happy to hear from you. 

The Recruitment Process:
A first phone chat with Andrès, HR Manager, to discuss practical aspects and, for you to have a clear insight on the opportunity, company culture, work environment, product, and any other aspect important to you.
If it's a mutual fit, a video call with Andrès (again) to assess company culture and value fit and answer any extra questions that you may have.
A video meeting with Sarah, Director of Marketing DACH & France, where you'll have the occasion to impress her through a case study that will allow you to showcase your skills, your convictions as a marketer and give you an insight on the types of projects you could be working on at vialytics. This call will be in English.
A phone call with Andy, our Chief Revenue Officer. This call can be in either English or Spanish.
A meet the team virtually or physical depending on all the stakeholders' availabilities.
The process usually takes between 2 to 3 weeks, and we're keen on giving out an offer rapidly.
What we offer:
For this position, we are considering a package between 43K€ and 51K€ per annum.
Because your employability is at the heart of our concerns, a 1500€ budget dedicated to your professional development for you to spend on any training of your choosing. This will help you advance in your domain of expertise and acquire new skills and we actually want you to spend it.
All the tools you need to provide you with best-in-class working conditions to reach your goals:

 Hardware: MacBook, iPhone, AirPods
Software: The company is centered around: Google Workspace, Notion, Slack and HubSpot (for sales) but you also have access to Office 365.

The working environment is that of a high growth scale-up with a stimulating, autonomous and flexible approach with authentic multicultural teams (10+ nationalities) and the possibility to have a concrete impact on the business rapidly.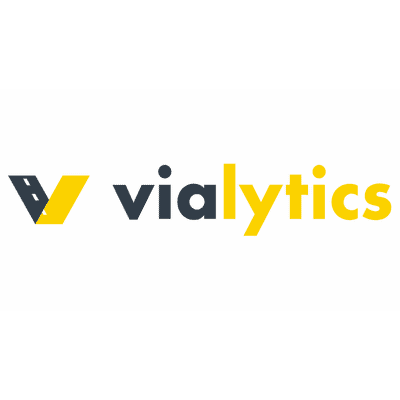 vialytics FRANCE SAS
Cette offre vous tente ?
Questions and answers about the job