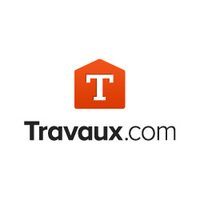 Travaux.com
Data Scientist
CDI

 

Début :

 

Aix-En-Provence

Télétravail partiel possible

> 3 ans
La tribu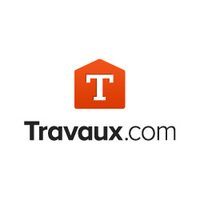 Travaux.com
Le poste
Data Scientist
CDI

 

Début :

 

Aix-En-Provence

Télétravail partiel possible

> 3 ans
Cette offre a été pourvue !
About
Travaux.com a pour mission d'être le moyen le plus simple et le plus fiable pour organiser les travaux de la maison, en mettant en relation les particuliers avec des professionnels du bâtiment.
Marque leader du marché en France et aux Pays-Bas (Werkspot.nl) et challenger en Italie (Instapro.it), Travaux.com fait partie du groupe américain IAC (InterActiveCorp) / ANGI Home Services, référence mondial du Web et des médias.
En plein cœur de la garrigue sous le soleil d'Aix-en-Provence, Travaux.com met au cœur de son engagement le bien-être et la confiance de ses équipes, et l'excellence et la curiosité guident ses 95 collaborateurs au quotidien.
Job description
Purpose of Data Science at Travaux, Werkspot and Instapro
The purpose of Data Science (DS) in our organisation is to add value to our business by leveraging DS models and practices to understand the patterns behind data (numbers, text, pictures, video, etc.) and by using those patterns to make predictions.
DS not only supports or enhances product features but enables new features to be discovered by gaining insights from data and to be created by our engineering teams. In this way we maximise our competitive advantage over other organisations in this industry. We are successful when DS is an integral part of our core flows and is benefiting our customers and the company. These benefits come through different methods: prediction, inference, information retrieval, unsupervised methods, outlier detection (e.g. fraud detection), analytics, optimization and visualization.
Role Description
We are looking for a Data Scientist who connects to the above purpose and is motivated to help build further on this together. You will join a team of 2 data scientists and a product owner. This team will help the business reach its OKR targets by using data science models and analyses. For example, we are focused on helping the service professionals (Trades) to significantly decrease their efforts in finding relevant jobs on the platform. The team has also worked on predicting whether our Trades will soon become inactive. This allows us to take necessary action to ensure that the platform is effectively meeting their needs and guaranteeing their satisfaction. You will play a large part in improving these existing models and building new ones for future valuable initiatives.
What you'll be doing
translate user and business needs into valuable solutions
bring critical thinking to discussions and decisions
be aware of industry best practices and leverage this knowledge
write code with reliability and maintainability in mind
manage expectations about your own work
communicate escalations/impediments quickly to the relevant persons
help other scientists and engineers grow by learning, coaching, mentoring, and teaching
Preferred experience
Who you are
Open-minded, curious and embraces diversity
A reliable, communicative and collaborative team player
Excellent communication skills (in English)
Proven track record of taking machine learning projects from concept to production
Worked on building & extending web-based recommendation systems
Have 3+ years experience in a Data Science role
Can perform statistical analysis
Advanced Python skills (including clean and well-tested implementations)
Advanced SQL skills
Keep customer satisfaction and profitability in mind
Additional Information
How we are organised
Our Product, Technology and UX department currently consists of 4 tracks and approximately 100 professionals, from all over the world: Brazil, Canada, India, France, Greece, Ireland, Israel, Italy, The Netherlands, South Africa, Paraguay, Poland, Portugal, Russia, Spain, Turkey, the UK, and the USA. Each track focuses on the most valuable opportunity within their given scope. Within the tracks, multidisciplinary product development teams collaborate on achieving the goals that they set and commit to each quarter. We approach our decisions in an experiment-guided and Agile way: we validate new directions using a variety of quantitative and qualitative research methods.
Our shared values
We believe our success starts with sharing the same values when it comes to how we work. These values are the foundation of everything we do, and you'll experience them on a daily basis. Our values are: Be stronger together; Aim high; Take ownership; Be transparent and respectful; Be open-minded and curious; Embrace diversity; Focus on our customers. The company culture in our organisation is very open and inclusive; we are committed to building teams that represent a variety of backgrounds, perspectives, and skills.
Recruitment process
Is this for you?
Send your resume with a brief explanation of why you are highly motivated by this role.
You can apply via the "Apply" button or by sending your information to Samy Bouras, Data Lead at Werkspot, Travaux and Instapro. We're looking forward to meeting you!
This content is blocked
Youtube cookies are required to show you this content
Questions and answers about the offer
Ajouter aux favoris

Partager sur Twitter

Partager sur Facebook

Partager sur Linkedin
Notre sélection d'articles pour vous
Inspirez-vous avec une sélection d'articles