L'entreprise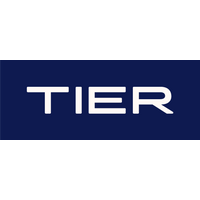 Tier Mobility
Application mobile, Mobilité, SocialTech / GreenTech

> 2000 salariés
Le poste
Head of Workplace IT Operations (m/f/d)
Cette offre a été pourvue !
Who are they?
Créé en 2018, TIER s'est donné pour mission de changer la mobilité pour de bon !
Grâce à ses trottinettes, vélos et scooters électriques partagés, TIER propose des alternatives durables et sécurisées pour simplifier les déplacements de tous, réduire les émissions de CO2 et contribuer à des villes plus agréables et moins polluées.
Présent dans plus de 30 villes en France et plus de 400 dans le monde, TIER est aujourd'hui le leader mondial de la micro mobilité. 🛴🚲🛵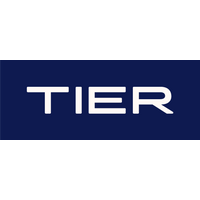 Visit the profile
Rencontrez Pauline, Head of central public policy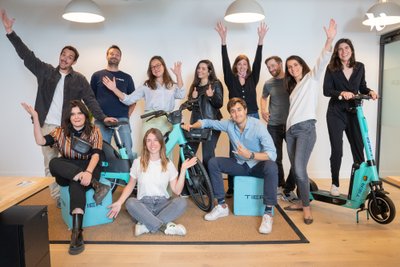 Rencontrez Thibaut, Head of Marketing Western Europe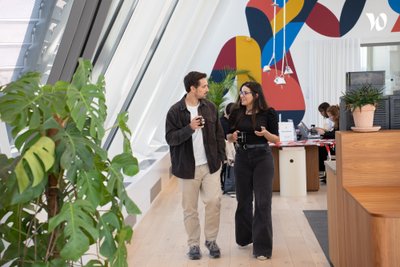 Rencontrez Florence, General Manager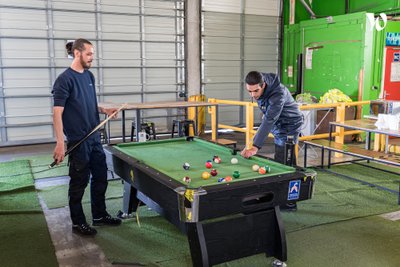 Job description
THIS IS US
TIER Mobility is Europe's leading shared micro-mobility provider, with a mission to Change Mobility for Good. By providing people with a range of shared, light electric vehicles, from e-scooters to e-bikes and e-mopeds, powered by a proprietary Energy Network, TIER helps cities reduce their dependence on cars. Founded in 2018 by Lawrence Leuschner, Matthias Laug and Julian Blessin. TIER is headquartered in Berlin and currently operates in 190+ cities across 20 countries in Europe and the Middle East. With a focus on providing the safest, most equitable and most sustainable mobility solution, TIER has been climate neutral since 2020.
Permanent employee, Full-time
In this role you will join the People and Organization Team in order to enable TIER's hyper-growth with employee-centric IT services. Together with your team, you have the opportunity to shape the future of IT architecture and service delivery at TIER globally.
THE ROLE AND YOUR IMPACT AT TIER
As Head of Workplace IT Operations your responsibilities include building, owning and monitoring our cloud infrastructure and resolving system issues. We expect you to have experience with IT performance management, central governance and provision of HW and SW (SaaS) and system security. If you're also familiar with data protection regulations and able to juggle multiple projects, we'd like to meet you.
Manage all operational processes of Workplace IT, incl. meeting KPI targets & continuous improvement

Embrace architecture design, planning, control, performance improvement, and operations strategy

Manage projects, risks and areas for improvement related to Workplace IT

Be a role model: actively delegate, motivate team members and enable knowledge transfer

Ensure data is handled, transferred or processed according to legal and company guidelines

Control costs and budgets regarding IT systems

Manage contracts with vendors (e.g. development platforms, telecommunication companies, password managers) and software licenses

Provide support and guidance to stakeholders

Assess system performance and recommend improvements

Drive development of IT policies & processes

Manage governance, risk and compliance for the entire internal IT infrastructure
YOU'LL FIT GREAT WITH THESE SKILLS AND QUALIFICATIONS
Proven experience as IT Operations Manager (5+ y)

Experience with system installation, configuration and analysis

Thorough knowledge cloud computing

Knowledge of data protection operations and legislation (e.g. GDPR)

Leadership and organizational skills

Ability to manage multiple projects

Problem-solving aptitude

You enjoy working in a fast-paced environment

Proven experience in providing services with a strong end-user or user experience focus

Strong analytical skills, networked thinking and affinity to process definition and process optimization

Outstanding communication skills across all levels with a focus on change and transformation processes

Completed studies in computer science or a comparable field of study

You are business fluent in English, German is a plus
THIS MAY INSPIRE YOU
Join us at the forefront of one of the most exciting and rapidly moving industries
We're agile, we're growing and so will you! At TIER, there's space for exponential professional development and room to make a huge impact on the business going forward
Being part of the team means you're part of its success. Our ESOP program gives you an opportunity to have a share in the company – nothing like invested interest!
For Head Office roles - We support your growth with an annual development budget
Surf your city with free rides on our e-scooters and e-mopeds
Diversity and inclusivity is super important to us, so enjoy initiatives & programs such as #WomenofTIER
Expect company onboarding and team events with international colleagues from all over the world
Profit from competitive compensation combined with perks like memberships with Urban Sports Club, Blinklist and Headspace
Be part of one of the fastest growing and most funded startups in Europe with a world-class team of serial entrepreneurs (Co-founder of Rebuy, Takeaway, and Coup) and high-performers (Ex BCG, Uber, JPMorgan, Delivery Hero, and more)
Depending on the role and location your benefits may differ.
We are looking forward to your application!
We actively encourage a diverse and inclusive environment that fosters each employee's individuality at TIER. We take affirmative action to ensure equal opportunity for your application, regardless to your nationality, ethnic or national origin, skin colour, religion, disability, sex, sexual orientation or gender identity. Come as you are and join our ride!
In case you are living with disabilities, chronic illness or neurodiversity please inform us, to provide you with the proper assistance in the application process.
If we could spark your interest and you want to change mobility for good with us, apply now and let us know why you're the one for the job! We encourage everyone to apply and grow with us. Even if you may not tick all the boxes of the requirements, we are happy to hear about the value you can add to the team. We are all learners!
We are looking forward to your application!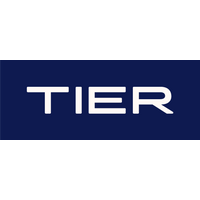 Tier Mobility
Cette offre vous tente ?
Questions and answers about the offer
Partager sur Linkedin

Partager sur Facebook

Partager sur Twitter