La tribu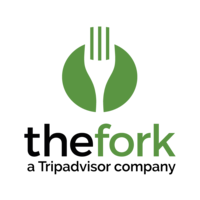 TheFork
Le poste
Engineering Manager
About
TheFork, a TripAdvisor® Company is the leading online restaurants reservation platform in Europe, Australia and Latin America, with a network of more than 80,000 restaurants worldwide, more than 30.5 million monthly visits and present in 22+ countries around the globe.
TheFork connects restaurants and diners.
Through TheFork (website and application), as well as through TripAdvisor, users can easily select a restaurant according to preference criteria (such as the localisation, type of cuisine, restaurant type and average price), consult user reviews, check real-time availability and instantly book online.
From the restaurants' side, TheFork provides them with a software solution, TheFork Manager, which enables restaurants to optimize reservations management, streamline operations and ultimately improve service and revenues.
TheFork team aims to inspire and enable people to confidently discover, experience and share food. We operate under a shared set of values that define how we do business and how we interact with our colleagues, our partners, our customers and our food community. We strongly believe that building a diverse workforce of people from all walks of life helps us have a richer, more vibrant, more successful workplace.
Job description
TheFork is looking for an Engineering Manager
Supply domain, is one of the 4 product & engineering domains which compose TheFork. The others domains are Demand, Payment and Platform.
Supply domain's main responsibility is to ensure TheFork acquires & retains restaurants from all around the world (22 countries) by solving their key problems and helping them generating more activity.
Why should you join us?
TheFork, a TripAdvisor Company, is the leading online restaurants reservation platform in Europe, Australia and Latin America, with a network of more than 80k restaurants worldwide, more than 30.5 million monthly visits and present in 22+ countries around the globe. TheFork connects restaurants and diners.
TheFork Product & Engineering organization is on a journey to get closer to a product driven organisation, where we are discussing about the problem to solve, and empower the teams on designing the solutions with the stakeholders.
Having engineers only developing a solution is using half of their potential, but their best skill is problem solving! Let's change that, and let's go to the next level.
We are looking for an engineering manager who will be motivated to contribute to this transformation, and will want to have great impact on our customers, our employees and our business.
Job description
Join the 3 other engineering managers of Supply domain (2 in Paris, 1 in Nantes) currently composed of ~20 engineers, with the ambition to significantly grow the team in the next years, and help the organization to reach the next level:
impact the culture & the organization with your personal experiences at TheFork
develop the potential of your directs by helping them to be more empowered - autonomous
identify what slows down the teams/organization and act on it to make your team succeed
help your team to go fullstack and understand the business constraints
initiate and contribute to the TheFork tech branding (organize meetup, medium, ...)
co-construct with product team the vision & roadmap of Supply
embrace shape up methodology and lead the project management of your team
raise your voice and provide relevant and useful feedback to help the organization to evolve
take care of your team, find opportunities, help on their career path, recruit, onboard, compensate
advocate & influence to build the appropriate team to reach company's goals
contribute to our engineering manager community (engineering culture, meetups, best practices...)
ensure relationship and follow up on projects' deliveries with stakeholders
encourage the direct feedback to challenge everyone, and help everyone grow in the full organisation
try, fail and learn fast from your mistakes or succeed
Join a dynamic and agile team in a quickly changing and international environment to be involved in an international organization that empowers its employees and works hard to allow each person reach their full potential.
What technologies are we using?
React for front-end
NodeJS & Symfony for back-end building a horizontally scalable microservice-based architecture to serve customers in 22 countries.
Domain events are propagated through RabbitMQ as an event bus
Our websites and servers are monitored with Prometheus, Grafana, ELK for 24x7 operations and ease of troubleshooting
We are in the process of migrating to Kubernetes & AWS for orchestration & hosting
Qualifications requirements
You have a solid technical background in web technologies
You are rigorous, dynamic & curious, equipped with an agile mindset and a strong team spirit that allow you to adapt to a changing environment
You are able to challenge product and stakeholders decisions
You have experience building software with a problem-solving approach leveraging customers inputs in an iterative manner ("Product Discovery")
You have already coached and mentored 5+ people teams including senior software engineers
You are data-driven
You have experience with architectural patterns of large-scale applications
You are comfortable writing and speaking in both English and French.
Having a previous experience with CRM & ERP softwares would be great
TheFork & TripAdvisor Core Values
Speed wins
We never stop learning
Act as an owner
We are better together
We love our customers
We believe in transparency
TheFork gives you the opportunity to test our gift card product at the restaurant if you pass the first screen of our recruiters! Ready to test it? Apply now and receive a 25€ gift card!*
* In addition to the processing of your personal data for recruitment purpose, TheFork will process your email address for the purpose of supplying a TheFork gift card. In accordance with applicable law, you have the right to refuse such processing by indicating it to the Talent Acquisition team. Gift cards are available now in France, Spain & Italy.
#LI-PP1
Meet the team
This content is blocked
Youtube cookies are required to show you this content
Questions and answers about the offer
Ajouter aux favoris

Partager sur Twitter

Partager sur Facebook

Partager sur Linkedin