La tribu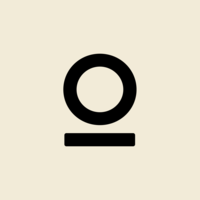 The Offline (ex Weekendr)
Le poste
Front End Developer
CDI

 

Début :

 

Salaire entre €40K et €55K

Paris

Télétravail partiel possible

> 2 ans
Cette offre a été pourvue !
À propos
Ces locaux rencontrés dans un café,
Ces pâtes dont vous vous souvenez encore,
Ce tableau déniché dans un marché,
Ce guide qui vous a fait découvrir la ville autrement,
Cette sensation de connecter à un nouvel endroit,
Et surtout, de déconnecter du reste.
Chez The Offline, nous croyons que le voyage ne se résume pas à un siège d'avion mais à tout autre chose. Notre mission ? Simplifier l'expérience de réservation pour que chacun puisse se concentrer sur ce qui compte : Faire de chaque voyage une expérience marquante.
Réserver un break,
Passer en mode offline,
Se connecter à ce qui compte,
Découvrir, rencontrer, vivre l'instant.
Descriptif du poste
Your mission : bring The Offline to life by implementing challenging designs with React & React Native.
You will be the owner of the Front-end app, making sure we're using state of the art technology and practices in order to offer the best experience to our customers .
What you will be doing ?
Build the product Front-end
The Offline want to challenge how travel apps look and feel. You will make this dream come true.
You'll implement challenging features while maximizing performances.
You'll implement smooth animations and transitions.
You'll make sure the product is perfect from the bottom left border-radius to the HTML structure by cherishing your code structure and implementing front end testing.
Implement Front-end Analytics
We are a data driven company. Analytics informs all our decisions so we can design a product that people love.
You'll implement the front-end tracking plan engineered with Maximilien (CTO) to measure the success of every feature.
You'll make sure the data events are properly sent to the analytics pipeline.
You'll monitor the Front-end performance.
Bring The Offline SEO to the top
People need to find us when they are looking to travel. We will follow the best SEO practices in order to rank at Google top results within 2 years.
You'll implement 100% SEO friendly code and stay up to date with the best Google practices (Server-Side Rendering & Client-Side Rendering, Sitemap, etc…)
You'll ensure our product is Mobile First.
You'll make sure The Offline experience is homogeneous for everyone, regardless of their browser or laptop performance.
Help everyone to best accomplish its mission
We love technology and we use it everywhere. Your unique skills will be an incredible asset to help teammates to leverage their talent.
You'll code beautiful internal tools for the other departments (Communication, Customer support)
You'll share your knowledge among the team to open new perspectives to everyone such as automatizing boring stuff.
You'll contribute to our hacking spirit by developing cool hacks.
Profil recherché
You have the following skills
You believe in our vision and love our product.
You share our pioneer spirit.
You are high skilled in HTML / CSS / JS, have at least 2-3 years experience in React JS and have the ability to pick up new technologies quickly.
You have an interest in Back-end & APIs
You're able to function independently and in a team environment with solid collaboration skills.
You're up to date with the latest Front-end techno trends
You're enthusiast and used to working in an iterative process, motivated by customer feedbacks.
You recognize yourself in our values
We are self demanding. @The Offline we try to do things well. This means we do beautiful, reliable, durable work. This is a way to show some respect to our customers and coworkers.
We ask ourselves Why before How. It allows us to take a step back on our work and question the motivations behind our actions. To find creative solutions to challenge the status quo.
We all aim to create a working environment we are happy to come every morning. We are a cohesive team, sharing intense moments together. Our goal is to help everyone to realize their full potential.
Déroulement des entretiens
15 min intro call with Maximilien (CTO & Co-founder).
An interview with Maximilien to introduce you to our next challenges and see what we can build together.
An exercise to evaluate your hard skills and understand how you see the world.
An Interview with Maximilien to talk more deeply about your skills and what you will bring to The Offline.
A final Interview with Thomas (CEO & Co-founder) followed by an informal time with the team to see if you fit.
Your receive our offer the next day.
Découvrez l'équipe
Ce contenu est bloqué
Le cookie Youtube est obligatoire pour voir ce contenu
Questions et réponses sur l'offre
Ajouter aux favoris

Partager sur Twitter

Partager sur Facebook

Partager sur Linkedin