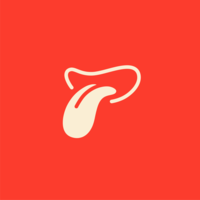 TASTER
Marketing Account Manager (Junior)
CDI

 

Début :

 

Paris

> 2 ans
La tribu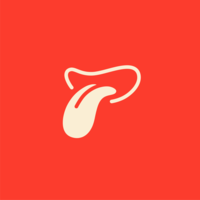 TASTER
Le poste
Marketing Account Manager (Junior)
CDI

 

Début :

 

Paris

> 2 ans
About
Taster is the London-based company behind a series of highly-popular digital restaurant brands, including the likes of Korean fried chicken restaurant Out Fry, Vietnamese street food restaurant Mission Saigon, vegan burger brand A Burgers, Japanese comfort food restaurant Stacksando, and Taiwanese street food brand Bian Dang.
Taster has built a comprehensive digital restaurant platform powered by innovative first-party technology and highly scalable through a unique licensing model, enabling the company to rapidly launch a range of highly successful digital restaurant brands that offer high-quality meals and consistently excellent customer service.
Founded in 2017 by Anton Soulier, Taster is based in London with teams in Paris and Madrid, and has over sixty delivery-only restaurant sites in nine European cities across the UK, France, Spain and Belgium. The company has raised over $50 million from the likes of Octopus Ventures, Rakuten, Battery Ventures, LocalGlobe and Heartcore Capital. Check our website for more about us https://www.taster.com/
Based in our Paris HQ, we're looking for an ambitious, proactive Commercial Account Executive to join our marketing team as we embark on our next stage of growth.
Job description
The role:
You will be part of the Growth Business Unit included in the Marketing Team. The Marketing team is split between the 2 headquarters: Paris and London. The challenge for the sales team is to increase the overall revenue of all Taster restaurants in France, UK, Belgium and Spain. All responsibility for growth on the platforms is in the hands of the Growth team !
Based in Paris, we are looking for a Commercial Account Executive to develop Taster's revenue in France and the UK from the sales marketing department. From your back office position, you will provide marketing support to restaurants throughout the value chain: onboarding, kick-off, start-up, until they are fully launched and rolled-out. You will be responsible for the revenue of your restaurant base and growing it through a multitude of growth levers that the growth team will make available to you. You will report to the Commercial Manager.
You will be in touch with the local Account Managers of delivery platforms such as Deliveroo and UberEats in order to activate restaurants and growth levers with them. Your role is central to the Taster's organisation and you will be a liaison between the expansion and operational teams during the start-up phases of new restaurants.
Your tasks:
🏗️ Marketing Plans & Activation
You will be responsible for the onboarding of new Taster Digital Restaurant Brand on the food delivery platforms from a marketing perspective: activation of the promotions with delivery platforms, coordination with internal Taster teams (Ops team, expansion team, …).
You will work closely with the Delivery Platforms such as Deliveroo or Uber Eats and negotiate key local marketing activity to support growth of the Licensees
Work with the platforms to set up and monitor tagging and keyword performance, and menu conversion per kitchen per brand to understand where we can optimise
Uncover and leverage new advertising opportunities to capture new customers
Develop and monitor performance for the new licensees so we can optimise activity if they go below the average daily order volume and recommend additional growth marketing opportunities
Own your KPIs ensuring there is a sense of pace and urgency to achieving them
🤝 Support
You will help the licensees to understand the marketing value we are bringing to them. In this way, you will prepare marketing materials to educate new kitchen partners on growth marketing opportunities and performance
Your objective is to obtain a maximum participation rate in campaigns and increase sales to boost overall revenue
You will build plans of actions to support each Digital Restaurant Brand's growth.
Support with the development and implementation of boost plans if licensees are under-performing
📔 Processes & KPIs
You will constantly improve the processes in place to make the missions entrusted to you more and more efficient.
The KPI's to be delivered will be monitored and challenged.
Preferred experience
✔️ You have 2 years experience in digital marketing or account management with a growth mindset. Ideally you have had experience in a start-up or want to move to a start-up that is more in line with your values and lifestyle.
✔️ You understand the start-up environment and are familiar with high speed environments. You are used to dealing with multiple stakeholders on a project. You are comfortable with KPI's and data to analyse the performance.
✔️ You are passionate about food. It will be your daily basis, so be sure you love that :)
✔️ Meticulous and rigorous, attention to detail is important.
✔️ You are applying for a position in the Commercial team. You are motivated by the growth of your restaurant portfolio.
✔️ You are always willing to go the extra mile to make a difference.
✔️ You have good team communication skills and are able to synthesise. You are constantly looking to improve the processes proposed.
What Taster can offer you:
The chance to join the fastest-growing food startup backed by Top Venture Capital firms.
Opportunity to unleash your potential and develop within a dynamic environment surrounded by a cross-border team of industry veterans and food aficionados.
A competitive salary, quarterly bonus
Generous lunch voucher scheme with Swile card
Healthcare & pension plans
We also operate a referral scheme so if you know any talented individuals who would be interested in joining an exciting and fast-paced business, please let us know.
Meet the team
This content is blocked
Youtube cookies are required to show you this content
Questions and answers about the offer
Ajouter aux favoris

Partager sur Twitter

Partager sur Facebook

Partager sur Linkedin