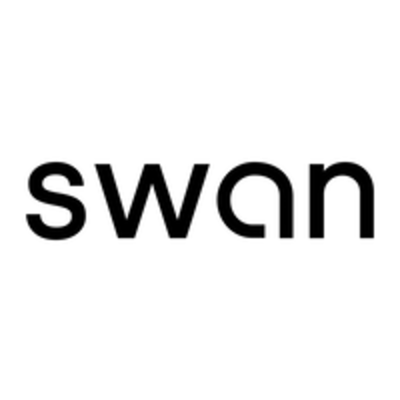 Swan
Compliance Analyst - Internship (6 months)
Stage

 

(5 à 6 mois)

Éducation :

Non spécifié

Expérience :

Non spécifié
L'entreprise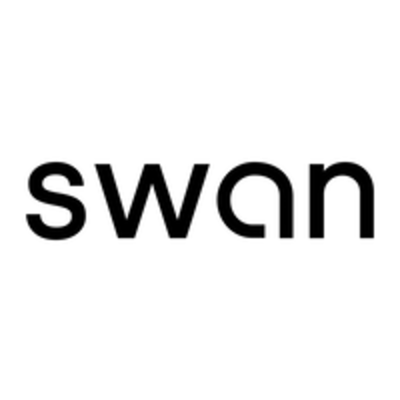 Swan
Banque, IT / Digital, FinTech / InsurTech

Entre 50 et 250 salariés
Le poste
Compliance Analyst - Internship (6 months)
Stage

 

(5 à 6 mois)

Éducation :

Non spécifié

Expérience :

Non spécifié
Who are they?
Swan, a European fintech company, is the easiest way to add banking features to your product. This can be called "Banking-as-a-Service" or "Embedded finance". We built Swan so that anyone company can start embedding banking features within just minutes of visiting our website. Swan is truly fast and easy to use.
Swan already has 60 customers across 10 European countries, large enterprise and startups alike. They include Carrefour, Pennylane, Alma, and Ride.Capital. We're on track to take things much, much further, by embarking on Europe — localizing our product, and internationalizing our team and partner portfolio.
Swan has received 21M€ funding from VCs like Accel and Creandum. We're a Mastercard principal member and a licensed financial institution, passported across Europe.
We have a hybrid remote-work policy, with 100+ Swanees across offices in Paris, Berlin, with Barcelona on the way! Wherever you're coming from, come as you are! We're open to all kinds of people, from all walks of life. If you're excited about joining a European fintech adventure, Swan is the way!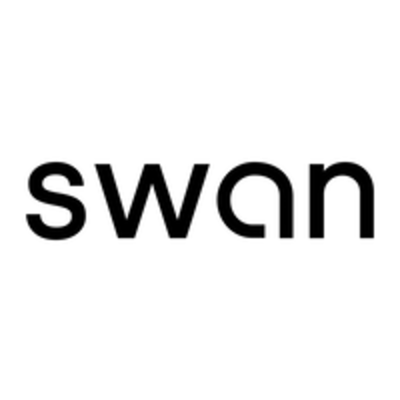 Visit the profile
Meet Stéphie, Chief Compliance Officer
Job description
Our compliance team keep our banking features safe and secure, and always have to think about the best way to combine multiple areas: business, legal, regulatory, customer support, and more. Swan is both a technology company and a financial services company, and our Compliance team makes these pieces fit together!
As an Electronic Money Institution, Swan faces many legal and regulatory challenges when conducting its business and operations : Fighting money laundering, protecting clients' funds, working with legitimate partners, etc. Swan is looking for a Compliance Analyst intern to help us face those legal and compliance challenges.
✨ Alongside the Lead Compliance, your responsibilities will be to :
Provide advice and answer on many legal topics for Swan's business and operations
Contribute to regulatory watch
Pre-Check legal & regulatory aspects of our partners' business model
Help us determine compliance risk in Swan's business and operations
Update our internal knowledge documentation
✨ You will have the opportunity to learn a lot about :
How a regulated financial institution operates
What kind of compliance challenges we face
What kind of laws and regulations we leverage to operate efficiently
How a start-up scales its operations as it grows
Preferred experience
✨ You're a great match if:
You are looking for a 5/6 months internship in Paris
You have a master's degree (in progress) in law, finance, business, etc. or you are attending bar school/law school.
Ideally, you have had a meaningful first experience in a banking / financial / payments institution.
You have a good knowledge of french banking regulation. Another EEA country regulation knowledge is a plus.
You can work in a start-up environment
You are fluent in english and french
Our ideal teammate: Empathetic. Skilled. Frank. We love to challenge each other, and we leave our egos at the door.
It's okay if you don't tick all the boxes — don't let imposture syndrome prevent you from applying! 🙌
About Swan
✨ Perks of being a Swanee:
Swan encourages you to have fun staying fit, thanks to partnerships with Classpass & Gymlib.
We respect your lunch break. Mid-day free-time is sacred and our French office even provides a Swile card to cover your meal on work days. 🥪
Twice a year we go somewhere gorgeous (a chateau, a mountain) where we reconnect, deep-dive into big topics, and relax.
This isn't a perk, it should be the rule, but diversity and inclusion are important at Swan. We're working hard to get better every day.
✨ Our values:
Be human: Be straightforward, transparent, and sincerely care. It's all about integrity and doing the right thing.
Ambition: We're in this for the long game. We want to transform the entire market, and be the engine for Europe's next tech champions!
Collaboration: We believe in the power of collective intelligence. We love to challenge others' ideas and be challenged in return. May the best ideas win.
"Move fast, don't break things": If we must choose between security and going fast, we choose security. We are in banking, after all.
Make everything simple: Simplicity.
Recruitment process
A 30-min video call with Chloé, our Compliance Officer, to get to know you, understand your career expectations and answer your questions
An interview with Adrien, our Lead Compliance, and Stephie, our Chief Compliance Officer
Questions and answers about the offer