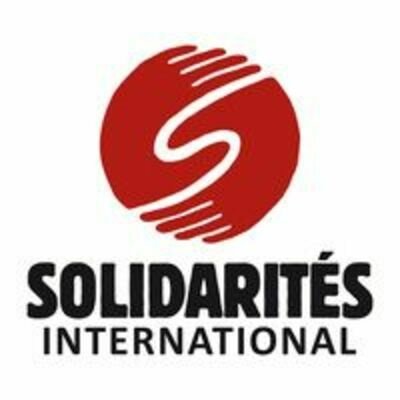 SOLIDARITÉS INTERNATIONAL
FRANCE – AQA Project Manager (H/F) – Paris/Clichy or Remote work
CDD / Temporaire
(18 mois)
Salaire entre 3,17K € et 3,3K € / mois
Éducation :
Bac +5 / Master
Cette offre a été pourvue !
Who are they?
Desired start date: August 2021
Duration of the mission: 18 months (end of 2022)
Location: based in Clichy (HQ), with regular trips / stays abroad (50%)
For over 40 years, the humanitarian aid organization Solidarités International has been committed to providing aid in the event of conflict and natural disasters. Our mission is to provide aid as quickly and as efficiently as possible to endangered populations by meeting their vital needs: drinking water, food and shelter. After providing emergency aid, our humanitarian teams accompany the most vulnerable families and communities until they recover their livelihoods and self-sufficiency, to enable them to deal with the challenges of an uncertain future with dignity.
Solidarités International is particularly committed to fighting water-related diseases, the primary cause of death in the world today. Drawing on their expertise, our teams develop and carry out aid programs in the fields of water, sanitation and hygiene, as well as in the essential domains of food security and reconstruction.
Water, sanitation and hygiene: Facilitating access to drinking water and implementing the necessary health infrastructure to reduce the risk of mortality due to waterborne diseases: boreholes, wells, toilets, water supply networks and sewage treatment plants.
Emergency food aid and food security: Meeting urgent food needs through food distributions and promoting sustainable and innovative means of subsistence through the distribution of seeds and tools, agricultural training, production of organic fertilizers, and vegetable growing bags in urban areas.
Helping to rebuild homes: Ensuring dignified and sustainable housing for families without a roof over their heads, through distributions of basic emergency materials and tool kits, and through building disaster-resistant houses.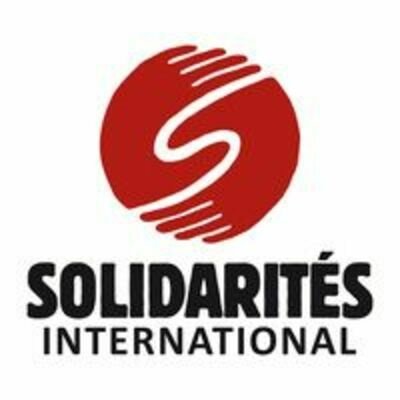 Discover SOLIDARITÉS INTERNATIONAL
Let's go!
Rencontrez Kévin, Directeur Général
Job description
General objective:
As part of the Deputy Directorate of Operations for Programs, and under the direct supervision of the Senior Wash Technical Advisor, the AQA Project Manager will be in charge of coordinating and implementing, in partnership with OXFAM and the GWC, the activities under the responsibility of Solidarités International for the Phase 2 of the Accountability & Quality Assurance Initiative (AQA).
The Accountability & Quality Assurance Initiative (AQA) was conceived in October 2017 at a meeting organised by the Inter-Agency Working Group (IAWG) and the Global WASH Cluster (GWC). This meeting highlighted the challenges faced in ensuring that humanitarian WASH responses meet the minimum standards and expectations of quality for people affected by crisis. The AQA Initiative, as well as the global TWiG (Technical Working group), hosted by the GWC, on Accountability and Quality Assurance Systems, emerged from recommendations made at this meeting around strengthening the role of national humanitarian WASH coordination platforms in monitoring quality at the sector level, and providing guidance to WASH partners on actions to improve quality.
The initial phase of the project started in October 2018 and was completed in December 2019. It was implemented on behalf of the Global WASH Cluster as a collaboration between Oxfam, Solidarités International, Tufts University and UNICEF as the Cluster Lead Agency and funding agency. The objective was to provide UNICEF, HWNCPs (National Humanitarian WASH Coordination Platforms) and WASH partners with a Quality and Accountability Assurance System that is based on communities' inputs and feedback, and which encourages participation and accountability of WASH Partners. The requirements set out for the AQA system were to (i) provide a mechanism to develop AQA, (ii) provide a mechanism for monitoring quality at the response level in a way that allows decision makers to plan and implement corrective actions in a timely and effective way, (iii) prioritise accountability and meaningful participation by highlighting the inputs and feedback of affected people and using these to inform analysis and (iv) be capable of being implemented by NHWCPs (National Humanitarian WASH Coordination Platforms) in different contexts with different structures and capacities
The first phase of the project consisted in (i) conducting a comprehensive desk review, (ii) visiting four humanitarian WASH responses (in Bangladesh, Myanmar, South Sudan and Colombia), (iii) developing an understanding of the current best practices in quality assurance, (iv) crossed comparing this to the systems in place at the response level and (v) developing the core documents of the initiative : a Guidance Note and a Modular Analytical Framework.
The second phase of the project, that took place in 2020 (despite the impact of the Covid-19 pandemic that limited the capacity of the team to provide in-country support), focused on (i) participation, engagement and dissemination of the system developed among various stakeholders at global, regional and national level, (ii) support to countries (mainly remote) and (iii) improvement and further development of guidance, tools and training packages to support set up and early implementation. A total of 10 countries were selected based on several criteria to pilot the Phase 2 : Afghanistan, Central African Republic, Haiti, Mali, Ecuador, Venezuela, Bangladesh (Cox's Baazar), Myanmar, South Sudan and Colombia.
The third phase of the project, that will start in August 2021 and last for 18 months will aim at achieving the 3 following objectives:
NHWCP, partners and key stakeholders are trained and equipped with guidance, tools and training resources to support the implementation of effective AQA,
Targeted NHWCP and partners implement AQA adapted to their context and integrated into HPC workflows and
Lessons learned, good practices and technical resources developed by the initiative are shared and accessible to partners at the global, regional and local level, integrated into WASH programming and used across sectors.
Therefore this phase will be an operationalisation and scale up phase that should roll out the mechanism widely..
By the end of Phase 3, GWC Priority National Humanitarian WASH Coordination Platforms should have an effective, routine and collective mechanism for quality assurance and accountability. .
For more information, see the GWC Website (you will find the core documents and other tools, reports and guidance) :
https://washcluster.atlassian.net/wiki/spaces/CTK/pages/10782135/Accountability+and+Quality+Assurance+System
The main challenges:
The primary objective of the position will be to provide both in-country and remote operational support to the NHWCPs in the target countries in the establishment and implementation of the accountability and quality assurance system developed in the previous phases.
As such, the AQA Project Manager is expected to make approximately six support visits (depending on the evolution of the Covid-19 pandemic) to the focus countries over a period of 10 days per country to assist the NHWCP (National Humanitarian WASH Coordination Platforms) in setting up and implementing the AQA mechanism. He/she will work to support the NWCC and the Information Management Officer (both GWC and NHWCP) to implement and contextualize the AQA system guidance and integrate it into the humanitarian program cycle (SoF, HNO, HRP, etc.), providing additional capacity during the initial setup phase and gathering experience and ideas that can be used to make improvements to tools and develop training modules. He/she will ensure that the AQA framework is defined and implemented collectively by all NHWCP partners, ensuring sufficient ownership and adequate follow-up by each stakeholder, according to their roles and responsibilities.
The AQA Project Manager will also provide training to GWC help desk members to include quality assurance as part of the list of topics covered, with the FST trained to provide the necessary rapid and on-demand support and capacity building, and will also facilitate training for NHWCP partners.
Finally, the AQA Project Manager will produce and disseminate outreach materials, initiative results, learning points, and advocacy through a variety of mediums and media to ensure broader understanding and ownership of the system.
He/she will work closely with the AQA Deputy Project Manager (from Oxfam) to complete the various tasks.
In order to facilitate communication and information/data exchange with NHWCPs, and to ensure optimal coordination with the GWC and other humanitarian coordinating bodies, the AQA Project Manager may be required to travel to GWC headquarters in Geneva - Switzerland (in addition to field trips).
Responsibilities and main activities:
1. To adapt and revise guidance, tools and training resources to train and equip the NHWCP, partners and key stakeholders, with the support of the AQA Deputy PM (Oxfam):
To revise the AQA Guidance Note and Modular Analytical Framework based on lessons learned and feedback.
To develop a specific guidance document focused on applying AQA to strengthening of WASH programming based on the experience of implementing AQA system in National WASH Clusters.
To develop an AQA Toolkit for coordination platforms based on actual tools and templates
To develop training modules on key aspects of the QAAS process adapted to target audiences
2. To provide operational and contextual support to NHWCPs for setting up, implementing and integrating AQA system in the HPC workflow:
To hold online awareness raising sessions for regional and country WASH stakeholders.
To review existing cluster documents, tools and approaches at NHWCP level, identifying and prioritising next steps and briefing partner.
To provide remote support: webinars, bilateral meeting, participation to cluster meetings, GWC helpdesk
To provide in-country support: Deployments to targeted National WASH Clusters, facilitate training of partners
Support to the development of a systematic tracking system to inform coordination, identify gaps and opportunities and create information that is relevant for coordination
3. To produce, share and disseminate technical resources, lesson learnt and good practices widely at global, regional and local level for integration and use into WASH programming :
To product and disseminate AQA initiative awareness materials.
To disseminate initiative outputs, learning and advocacy points carried out through the publication of articles, blogs and through the GWC website and mailing list.
To hold Regional workshops with supported WASH Clusters and GWC TWG to identify lessons learned and recommendations
To present lessons learned, good practice and technical resources at WASH sector events (GWC Meeting / EEHF, UNC, WEDC)
To do post-visit follow-up to address issues, bottlenecks and capture lessons learned
SI WILL OFFER YOU
French contract - CDD (short term contract) - 18 months
Gross monthly salary (3168€ - 3300 €)
Mutual (80%), meal tickets (60%) covered by the association
Possibility to work remotely (in France) according to the teleworking charter
Possibility to be based in Clichy la Garenne (92), at SI HQ
Travel and per diem in case of travel
Preferred experience
This position represents a unique opportunity to collaborate with the WASH humanitarian coordination bodies at the global (GWC) and local (NHWCPs) levels. This will provide an opportunity to expand its network and strengthen its knowledge of the functioning of humanitarian coordination bodies.
This position is open to staff of WASH humanitarian NGOs who, after several years of implementing WASH emergency programmes, wish to participate in a global and local reflection for a change of practice in favour of a qualitative improvement of the responses implemented in the field.
Education
Master degree, or relevant combination of qualifications and experience, in public health in emergencies, water, social sciences, institutional development, water or sanitation engineering or related field.
Specific skills and experience:
Minimum five (5) years of field management experience in WASH emergency humanitarian contexts.
Very good understanding of the main obstacles that can affect the quality of humanitarian WASH responses
Strong experience in coordination or in a wider leadership role (cluster preferred)
Experience of developing and implementing WASH strategic tools.
A good understanding of the humanitarian policy environment including current knowledge of the latest WASH policies, research, international standards and developments in the field.
Proven ability to conceptualize, develop, plan, monitor and evaluate programmes, as well as to train skills and build team capacity.
Experience with natural / complex political emergencies in diverse cultural and climatic settings.
Experience of applying humanitarian accountability standards and practices.
Experience liaising with a broad range of stakeholders, ability to build relationships and networks
Proactive problem solving and operational decision making
Knowledge and Skills
Strong technical and social skills in implementing WASH emergency programs
Strong skills in presentation and facilitation
Technical integrity
Ability to encourage and contribute to a climate of team-working and collaboration in a multi-cultural environment
Consistently achieves high-level results, managing and delivering projects and activities on-time
Leadership skills; provides others with a clear direction; motivates and empowers.
Ability to analyse and present diverse and complex quantitative and qualitative data from a wide range of sources.
Quickly builds rapport with individuals and groups and nurtures good relationships
Computer skills, including internet navigation, and various office applications.
Willingness to travel, resilience, stress tolerance and work under difficult conditions
Language: Fluently spoken and written English & French. Spanish will be an added value
Recruitment process
Does this description fit you? Please send us your CV and Cover letter in English. CV only applications will not be considered.
NB: The vacancy may close before the deadline. Thank you for your comprehension
For further information about Solidarités International, please consult our website: http://www.solidarites.org/en/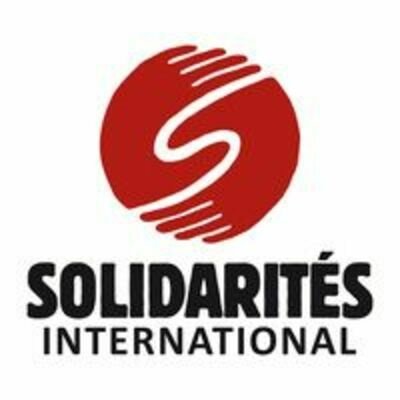 SOLIDARITÉS INTERNATIONAL
Cette offre vous tente ?
Questions and answers about the job