L'entreprise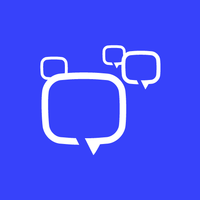 Sociabble
SaaS / Cloud Services, Marketing / Communication

Entre 50 et 250 salariés
Le poste
Digital Customer Success Manager
Cette offre a été pourvue !
Who are they?
What if companies had informed, engaged, and influential employees sharing their experiences across social media?
This is the challenge that Sociabble has been addressing since 2014 by launching a SAAS platform for internal communication, employee advocacy, and employee engagement. We wanted to reconnect and reengage employees so that they can share a common vision with their company.
8 years later, Sociabble is used in more than 180 countries and by international industry leaders such as Coca-Cola, L'Occitane, Primark, Publicis Groupe, Criteo, and Vinci Energies.
Sociabble was founded by two true pioneers of the Internet, Jean-Louis Bénard and Laurent Gauthier. Entrepreneurs and investors for more than 25 years, they built the company by using the best practices of SAAS organizations while developing a strong bootstrapping culture. Sociabble is often identified by software analysts as one of the best solutions on the market today.
Simplicity, kindness, respect, fairness, and trust are the values ​​around which the company has developed. The teams consist of a mix of experienced and junior professionals, to facilitate day-to-day learning through mentoring.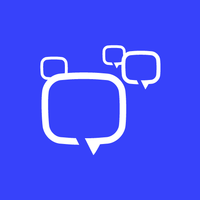 Visit the profile
Rencontrez Jean Louis, CEO & Founder of Sociabble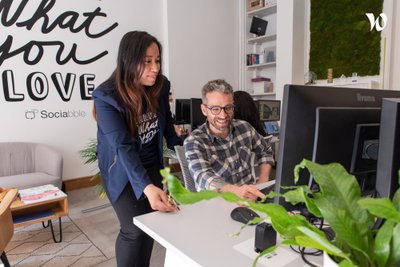 Rencontrez Brendan, EMEA & North America Sales Director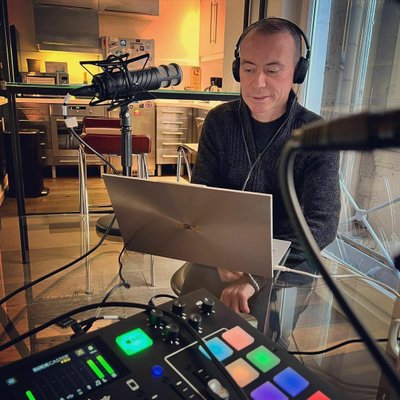 Rencontrez Laura, Customer Success Principal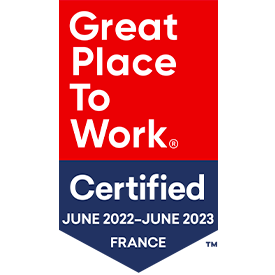 Job description
The mission :
A true digital consultant, you are the guarantor of the success of your customers' experience. You will be their privileged contact, you will accompany and advise them throughout the life of their projects and in the achievement of their objectives.
You will report to the CCO but under the supervision of the Digital CSM, in charge of this activity.
This position, which is a great opportunity for immersion and development in an environment that's digital, dynamic and user-friendly, revolves around two main axes, defined as follows:
Individual Approach - Support and Advice:
·    Develop expertise on the platform and its subjects (employee advocacy, employee engagement, communication strategy, gamification, etc.)
·    Analyze the data of each customer's platform and help them to deploy best practices and techniques to make the product even more efficient
·    Manage the project launch schedule ensuring timely deployment
·    Coordinate the relationship with internal technical teams during deployment
·    Represent your customers with the Product team to develop new features, be the voice of your customers internally
·    Manage the in the-life service phase to ensure the client's objectives are achieved, through quarterly remote meetings and being a true source of inspiration, by sharing best practices, feedback, and areas of improvement.
·    Create and maintain a discreet and trusting relationship with your customers by being their main Sociabble contact
·    Renew and grow your client portfolio
One-to-Many Approach:
·    Define a semi-automated digital adoption strategy according to different variables: phase of the project life cycle, behavior, level of satisfaction, etc.
·    Identify clusters and patterns of customers behavior thanks to monitoring tools and data, and design action plan including documentations, content, emailing, webinar, etc., to support customers remotely in their progress
·    Design webinar and training program, and conduct the sessions
·    Structure and continuously improve tools, documentation, and internal processes
·    Build and improve the digital approach by automating processes and tools
Additional Information
Other Perks :  
Teleworking policy 
Elaborated Onboarding 
CSR initiatives 
Shared values (humility, benevolence, excellence) 
A global-week every semester 
Internal initiatives: sport, after works, sharing, and discovery. 
Transportations, meal vouchers, CSE …  
Health care support  
Recruitment Process: 
30-minute call with HR 
1 hour Written test   
1,5-hour interview with HR and CCO
1-hour simulation with HR, CCO, CEO
Important information before applying:  
Permanent Position  
Based in Paris or Lyon
Preferred experience
The Ideal Candidate:
With a higher education (sales, digital, marketing or engineering), you have excelled in your previous experiences as a Marketing Manager, Customer Success Manager or Consultant in digital communication (up to 2 years of experience)
You have excellent interpersonal skills that allow you to adapt to different kinds of interlocutors (HRD, Director of Communication, etc.).
You are attentive, which allows you to understand the needs of your customers.
You have a great sense of service, a good spirit of analysis and synthesis and are comfortable with figures.
You are proactive, rigorous, organized and have an eye for detail.
Enthusiastic and curious, you have a taste for challenges and you like to submit new initiatives.
You have an interest in the digital environment and a sensitivity to tech/data tools.
You know the American culture and have already worked in the US market.
"And of course, you speak English at a level that would dazzle Shakespeare himself!" (>C1)
The perfect match?  
You will thrive at Sociabble if … 
You have a strong taste for new technologies, the world of SaaS and digital transformation, and wish to practice in a constantly evolving environment. 
You are looking for a job with strong responsibility coupled with freedom of initiative and would like to get involved in an ambitious project. 
You wish to participate in an adventure and grow with an ambitious and benevolent team with globally recognized companies to ensure their satisfaction on their projects. 
You like international, transparent environments where everyone can learn and be heard.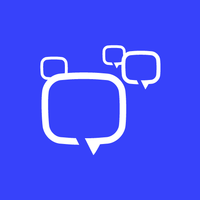 Sociabble
Cette offre vous tente ?
Questions and answers about the offer
Partager sur Linkedin

Partager sur Facebook

Partager sur Twitter