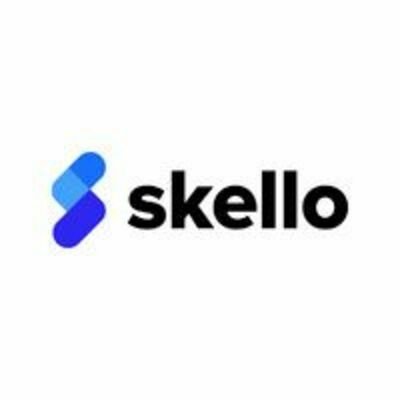 Skello
UX Writer
CDI

 

Télétravail partiel possible

Éducation :

Non spécifié

Expérience :

Non spécifié
L'entreprise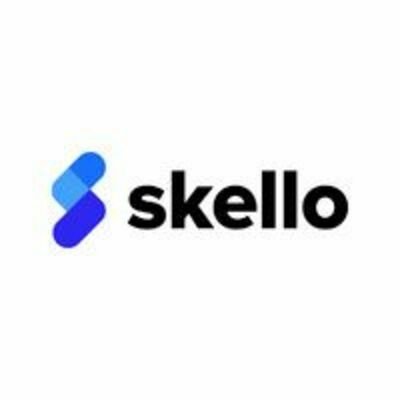 Skello
Application mobile, SaaS / Cloud Services, Ressources humaines

Entre 250 et 2000 salariés
Le poste
UX Writer
CDI

 

Télétravail partiel possible

Éducation :

Non spécifié

Expérience :

Non spécifié
Who are they?
Skello is a hyper-growth European company with a mission: to plan the success of its customers.
In concrete terms, Skello is revolutionizing workforce management by allowing any manager to optimize, simplify and plan work through an innovative and intuitive tool.
In 5 years, our team has grown from 4 to 150 people and we now support more than 7,000 customers in all sectors. We work with Accor, Adidas, Biocoop, Groupe Bertrand, Pharmavie, Yves Rocher and Starbucks.
Our ambition is to create ever more effective tools to help our clients achieve their goals and success. To achieve this, we have raised a €40M Series B round of financing from expert funds in the field (Partech, Aglaé Venture & XAnge), and we plan to double our workforce by 2022 to become the European leader.
Our international expansion starts in 2021 with our presence in Belgium, Switzerland, Spain and Germany!
In the midst of our internationalization, the Skello teams want every talent on the teamto be comfortable with English in order to listen and understand it. The exact level expected will then depend on each position.
Want to join us? Go for it!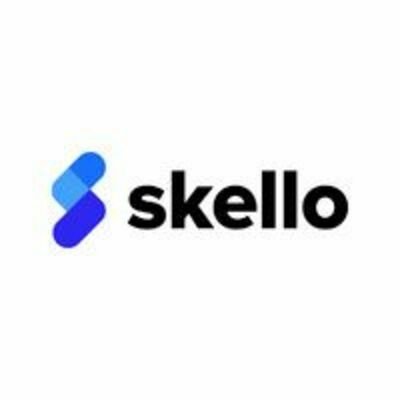 Visit the profile
Rencontrez Quitterie, CEO

Rencontrez Marc, General Manager Spain

Rencontrez Jérôme, Manager Customer Sucess
Job description
Skello is a European company with one mission: reinvent shifted work through a collaborative solution which enables teams to better anticipate, organize and communicate.
In short, Skello is a workforce management solution for shift based workplaces that enables teams to tackle the hassle of complex scheduling. For managers, Skello optimizes work organization by helping them to make the best decisions in managing their staff costs. For employees, our tool facilitates easy and open communication and simplifies daily life.
Skello's ambition is to be the number one solution for shifted work teams in Europe. To achieve this, Skello raised a €40M Series B round of financing from expert funds in the field (Partech, Aglaé Ventures & XAnge) in order to bring ever more value to our clients through new features and to open up new markets, beyond our historic industries such as hospitality, retail and health.
Context
The objective of Skello's Design team is to ensure the best experience for our customers and to create features that empower them. At the heart of all our projects, UX Writer brings a critical view and contributes strongly to improve the overall quality of our user experience.
That's why we are looking for our future UX Writer with deep excitement for creating user-centric content and delightful customer experiences.
As our future UX Writer, you will write clear, concise and engaging content to ensure a high quality experience for all users. You will be partnering with cross-functional teams of Product Managers, Designers, Product Marketing Managers and Global Content Manager. You will be responsible for our product's tone of voice and will effectively communicate and passionately defend your decisions.
Our future UX Writer will be based in Paris and report to Aymeric, Head of Design.
Missions
- Write clear, concise and engaging content for our users across all our products
- Naming a feature, writing a blog post about a new experience or writing a transactional email will also be part of your missions
- Own and set our product tone of voice, ensuring consistency with Skello's brand voice and tone
- Develop content frameworks, product narratives, and other deliverables that explain your recommendations and help people understand the practice of UX Writing
- Approach all of your work with a global mindset, advocate for designs and language that internationalise well, and work with our translations team to improve quality
- Work closely with Product Designer, Product Manager, Product Marketing Manager and stakeholders across the company (Brand and - --Communications, for instance) to improve the user experience of the product through quality content
- Manage your own time and projects to reliably deliver with quality
Qualifications
- 2-5 years of experience creating content for digital experiences
- Bulletproof writing and editing skills
- Solid understanding of user experience design principles and interaction patterns
- Experience in working with agile teams and sprint set-ups
- B2B background and a passion for creating user-centric content and delightful customer experiences
- Communication and presentation skills, you can effectively communicate and passionately defend decisions
- Fluent in English, German and Spanish a plus
- Passion for Skello's mission, commitment to diversity and global mindset
- Ability to thrive in a fast-paced, ever-changing environment, pragmatic and entrepreneurial
Process
- A 30 min video call with one of our Talent Acquisition Managers, to better understand your career plan and answer any questions you may have
- A 45 min video call with Aymeric - Head of Design, to be aligned on expectations on both sides and to talk about how you would work together
- A case study presentation with Aymeric - Head of Design and Lucie - Lead PMM, to evaluate your skills and give you a taste of what working at Skello could be like
- A 45 min video call or onsite interview with Quitterie - CEO & Co-founder
- Video calls or onsite interviews with future team members (optional) to help you understand what working at Skello is like
- Reference check and offer
Perks & Benefits
- We believe in the well-being and development of our employees at work. We therefore offer everyone:
- Brand new offices in the heart of Paris
- A thoughtful work from home policy (two to three days a week)
- A 150€ credit to invest in furnitures to work from home
- A lunch card (Swile)
- A gym in our own offices
- An health plan (Alan)
- An onboarding and a continuous training session budget
- Ten days leave in addition to the five weeks paid holiday
- Commute compensation (50%) and mobility package
Questions and answers about the offer
Partager sur Linkedin

Partager sur Facebook

Partager sur Twitter